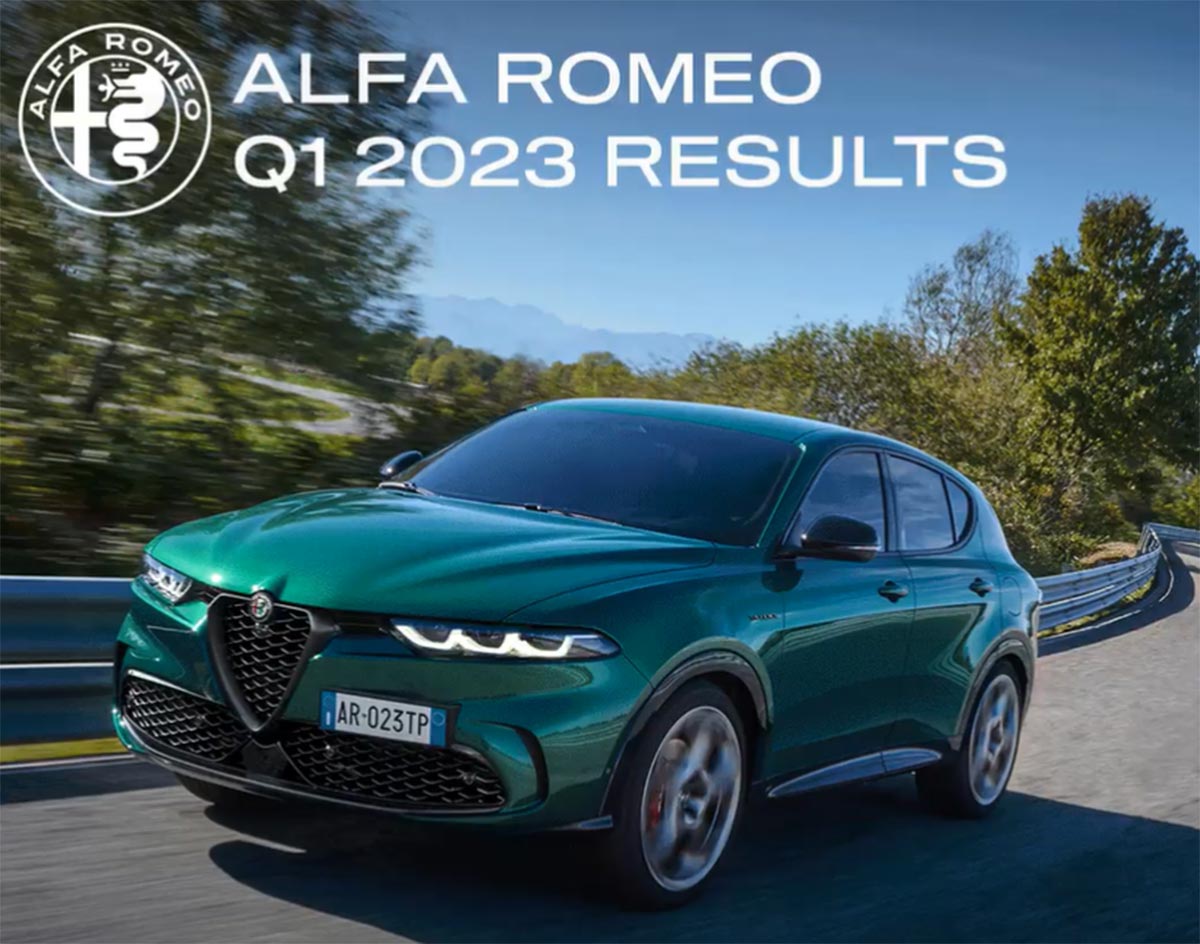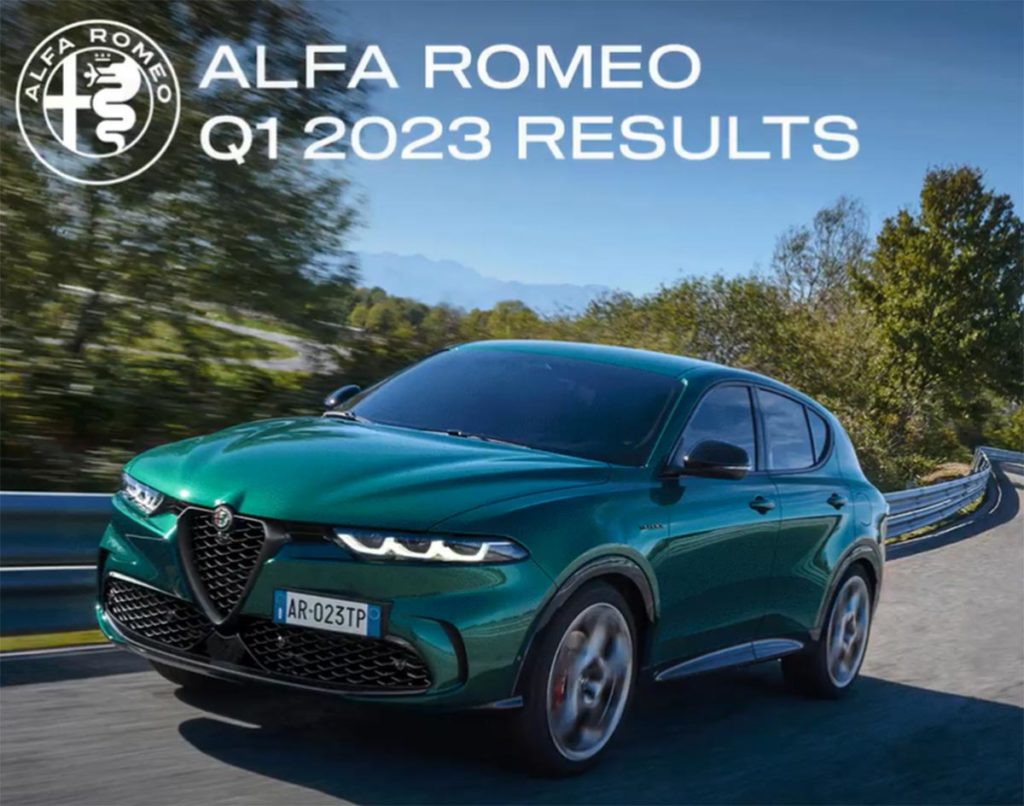 Alfa Romeo has come a long way with a low 2022, the launch of the new Tonale SUV does the Italian brand a lot of good. Alfa Romeo announces +136 % registrations in Europe in Q1 2023 compared to Q1 2022.
The brand Alfa Romeo is indeed on the rise for all countries. After very difficult years in 2019, 2020, 2021 and 2022, it is benefiting froma second wind mainly thanks to the new SUV Tonale in countries where the ecological malus is important, and a little thanks to the Giulia and Stelvio restyling for whom the malus is less of a problem.
Although Alfa Romeo's press release is careful not to give exact figures, either in terms of total sales, or the breakdown by country, Here are the unofficial figures we were able to obtain (if Alfa Romeo wants to come and correct them the email box is open).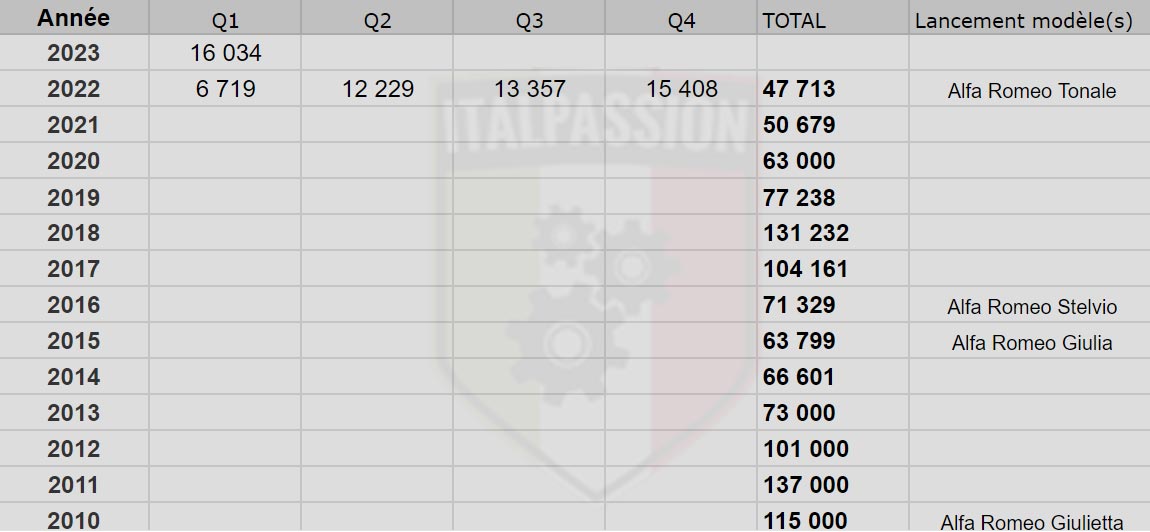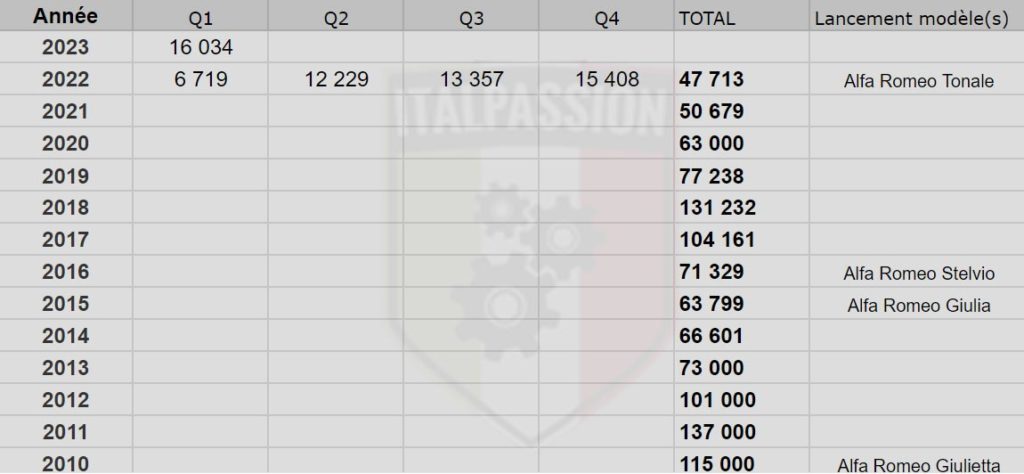 It is clear that the pre-orders of the Tonale, opened in March 2022, did a lot of good to the Italian brand. Otherwise, it would have sold as many cars as Maserati... Moreover, this had been officially announced, the Tonale had exceeded 20,000 orders by October 2022.
The first quarter of 2023 can therefore be exceptional since the first quarter of 2022 was catastrophic.
The road is still long, as Jean-Philippe Imparato is aiming for 200,000 Alfa Romeo sales per year by 2027. This target could be met with a solid product plan, as the 100,000 sales threshold could be reached as early as 2024 thanks to the Tonale and future electric B-SUV, which will not be called Brennero.
Other interesting figures include Alfa Romeo sales by country for the first quarter of 2023.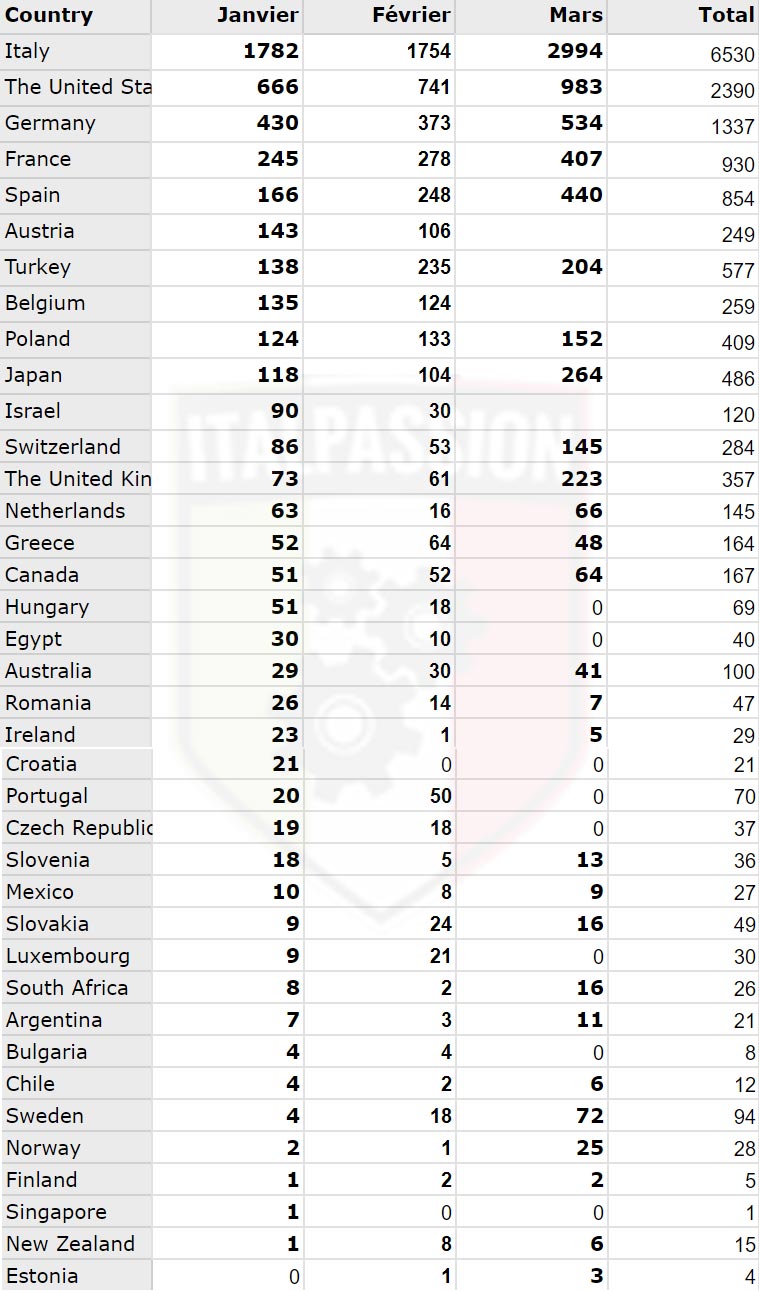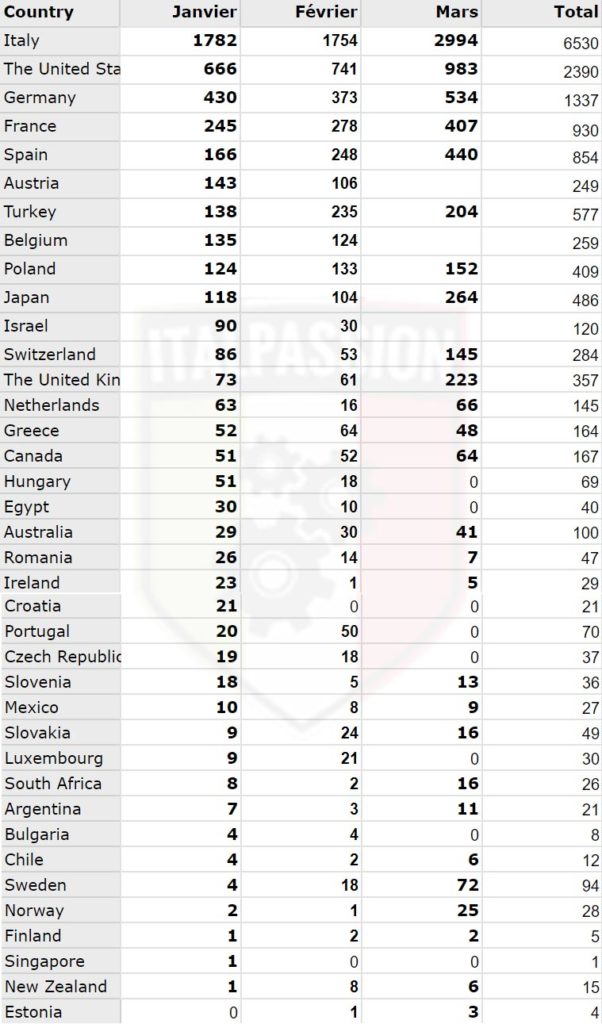 These are unofficial figures because the brand does not communicate precisely on sales. For example, China is missing or the month of March 2023 for Belgium and Austria.
However, this gives a good vision since March 2023 shows an upward trend for all countries. This bodes well for the 2nd quarter of 2023.