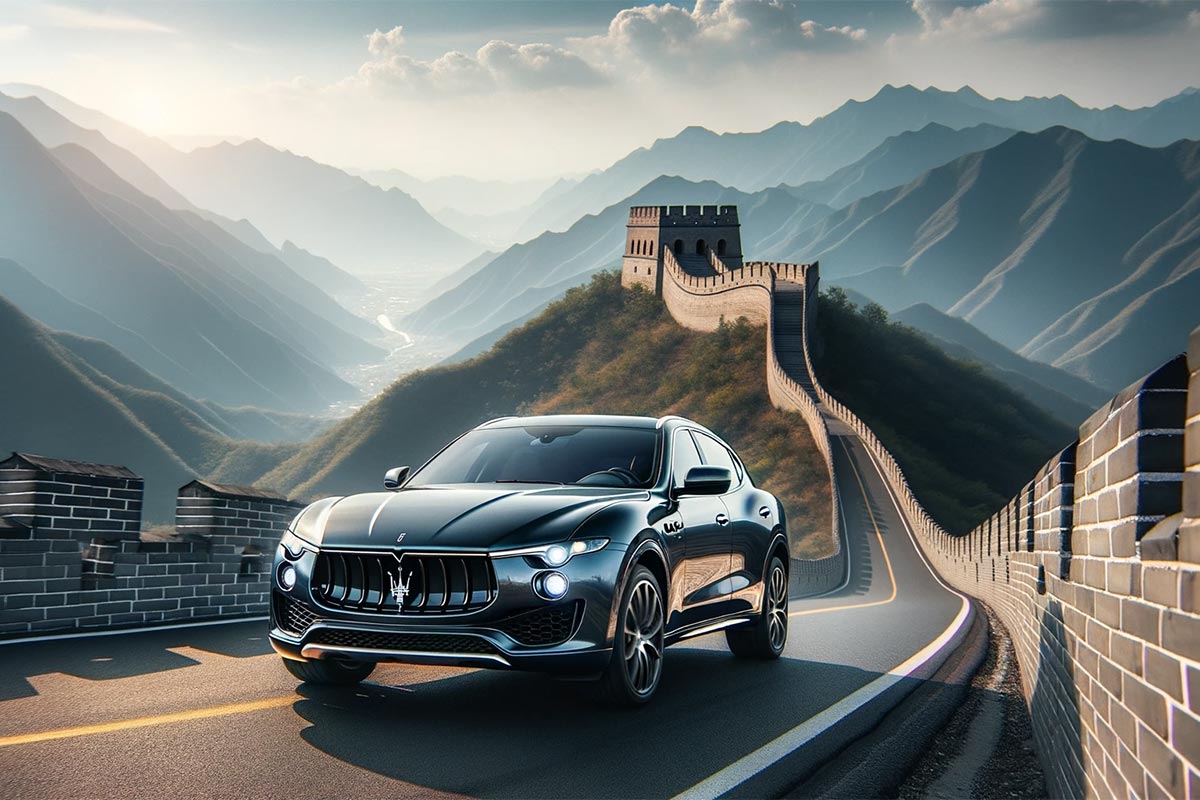 As it does every quarter, Stellantis has just released its figures (well, the ones they're willing to release). The brand Maserati is always the focus of particular attention, as it is the group's only luxury brand. And the figures aren't good - well, not as good as the year before. But still, good for a brand that claims to be luxury...
Stellantis announces that Maserati sales down 20 %. By the 3rd quarter of 2023, the trident brand will have delivered 5,300 vehicles, compared with 6,600 the year before.


To justify this, Stellantis points the finger at China. Stellantis is a very strange man, who could have blamed any country except Italy or the USA, the brand's two best customers. Note that FCA had already blamed China in 2018 when sales collapsed.
A special mention for France, with 97 ridiculous models registered. from January to September 2023... with 14 dealers. We're thinking of them...
As a reminder, here is the breakdown Maserati sales by country in the first half of 2023.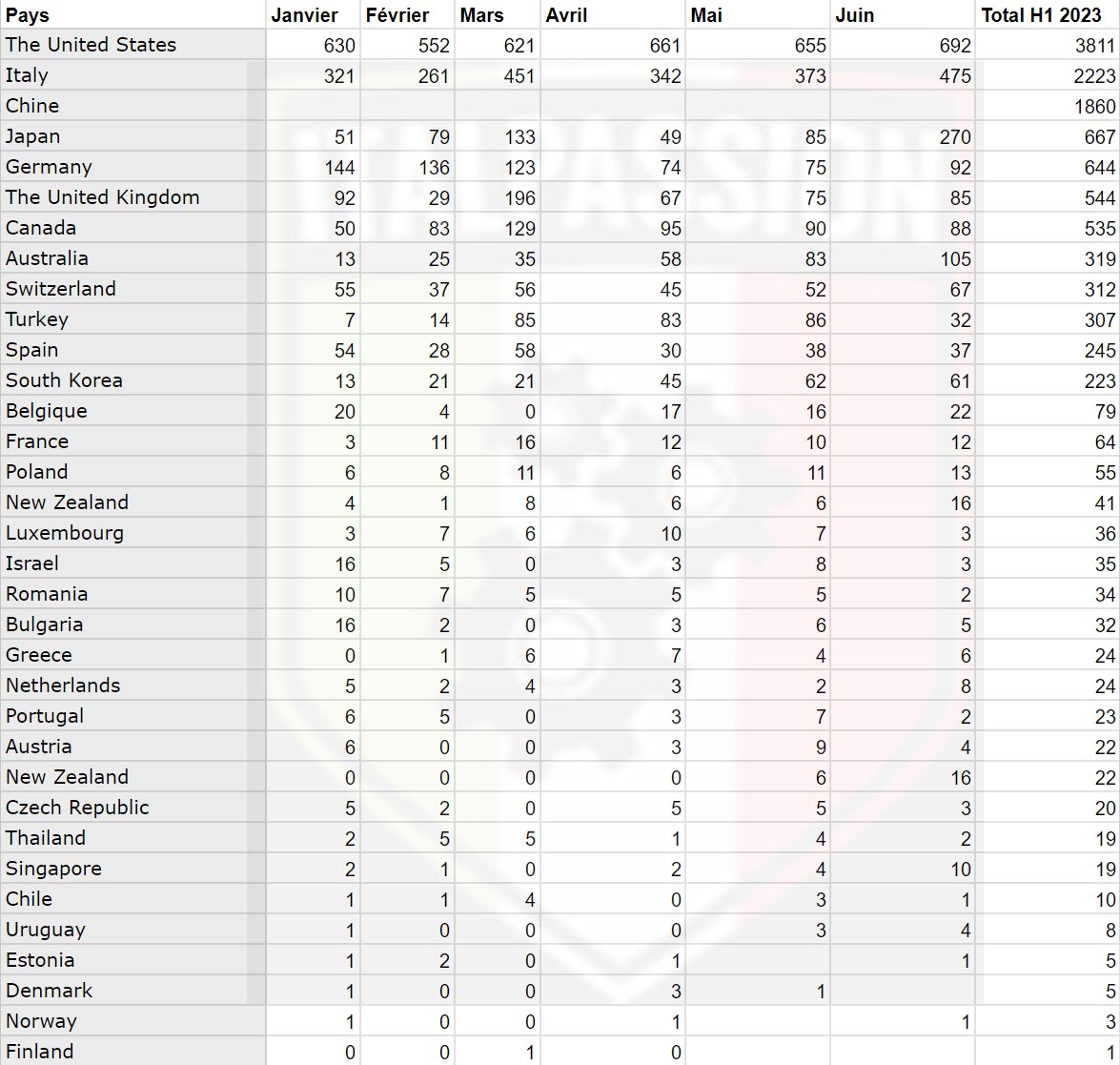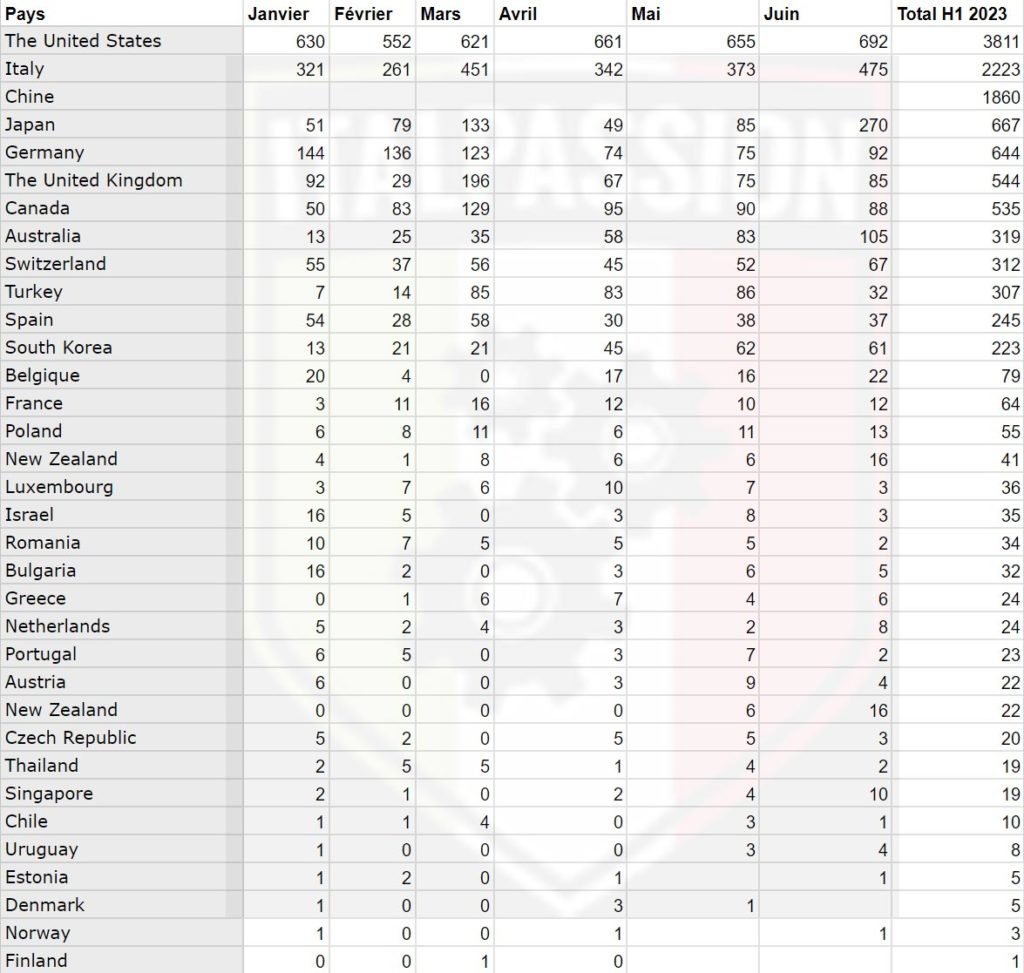 So it's true that, as in other countries around the world, Maserati sales collapsed in China.
And I've done my little research on Chinese news sites for you.
Maserati sales in China
| Year | Sales |
| --- | --- |
| H1 2023 | 1860 |
| 2022 | 4855 |
| 2021 | 7747 |
| 2020 | 4810 |
| 2019 | 6000 |
| 2018 | 11000 |
| 2017 | 14500 |
| 2016 | 12000 |
Clearly, yes, China has been a very good customer for Maserati. At the brand's peak, in 2017, out of 51,500 sales, 14,500 were units in China.
How to explain that sales almost divided by 10 between 2017 and 2023? Here's what Chinese news sites have to say.
1. Contested interior quality Chinese critics have often pointed the finger at the mediocre interior design of certain Maserati models. For a luxury brand, the interior finish should be commensurate with the price, which some consumers feel has not always been the case.
2. Technical problems : The year 2022 was marked by three Maserati recall announcements in China. Flagship models such as the MC20, Levante hybrid and Ghibli hybrid were affected. The most notable recall concerned 755 Levante hybrid cars from 2022 for a problem with loose bolts. Such negligence on such a high-value luxury car is surprising, to say the least.
3. Maintenance costs After-sales maintenance costs have also been a bone of contention for many Chinese owners.
4. Disappearance of the Ferrari engine When the Fiat group handed over control of Maserati to Ferrari in the 1990s, many Maserati models benefited from Ferrari engines. This was a major selling point, all over the world. Since then, new models have featured 4-cylinder and 6-cylinder engines with sounds less bewitching than Ferrari's V6 and V8.