We were waiting for the return of Maserati in competition for a long time... and now it's official as the Italian sports brand with the Trident will participate in the FE championship from 2023... if not F1?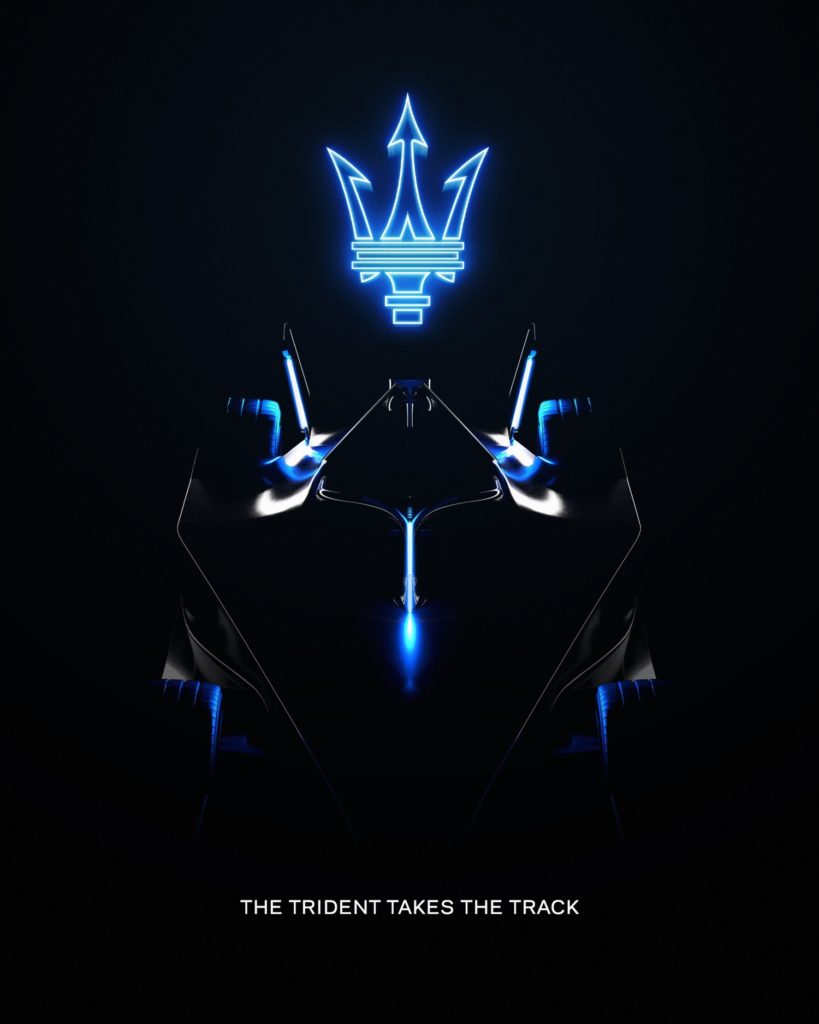 Formula E, a world not unknown to Stellantis
Already involved with DS Automobiles (since 2018 and at least until 2026) the Stellantis Group is bringing the Maserati brand on board in Formula E competition.
While brands like Mercedes, Audi and BMW have announced to leave Formula E, to focus on Formula 1 for two of them, Maserati to arrive with Gen3 Formula E in 2023. These Gen3s will be lighter, more compact and more powerful than the Gen2s, with an estimated power of 470 hp and a Vmax of over 300 km/h.
What is the interest for Maserati to join Formula E?
Both Maserati and Alfa Romeo had the potential to go to Formula E. However, Alfa Romeo being already engaged in Formula 1 with a need for visibility at the international level (and in particular in China with a new Chinese pilot for 2022), Formula E is a good option for Maserati.
Electrification will be a key element of the Maserati brand in the years to come with the launch of several models: MC20 BEV, Grecale BEV, GranTurismo BEV. From the point of view of the communicationit is therefore the perfect timing to enter Formula E to promote the new electric models.
From the point of view of the costWe read here and there that a Formula E car would cost about 500 000 €. This is a far cry from the 140 million euro budget of Formula 1. The risk is therefore limited and this, Stellantis measures it perfectly thanks to DS Automobiles.
Finally, from a point of view of R&D, Maserati's Formula E team will be a small technological laboratory ideal for accelerating the development of electrified engines (even if we know that at Stellantis everything is shared, so this remains to be verified).
And why Maserati in Formula 1 one day...
Alfa Romeo and Maserati are two great brands that both deserve to be in F1.
However, on the one hand Maserati communicates on the launch of its new V6 3.0L Nettuno, on the other hand Alfa Romeo announces its first 100 % electric car for 2024 and a 100 % electric range for 2027.
2026 will be a decisive year. Change of engine regulations in Formula 1, arrival of Gen 4 in Formula E. The brands' strategies could be for Alfa Romeo to go to Formula E and Maserati to go to Formula 1. But we are not there yet and we will support the teams in any case!