As every quarter, the figures of Stellantis have been revealed and among them, those of the Italian brand Maserati.
While for the previous decade, the communication was rather focused on the race for volume with a goal of making 75,000 sales per year, Stellantis does not hide from it, a bit like Alfa Romeo, profitability above all.
Thus, the Maserati brand, with only 10,200 cars marketed in the first half of 2022The Group is on the road to double-digit profitability, with a current operating margin of 6.6 1TP2Q, doubling current operating income to 62 million euros.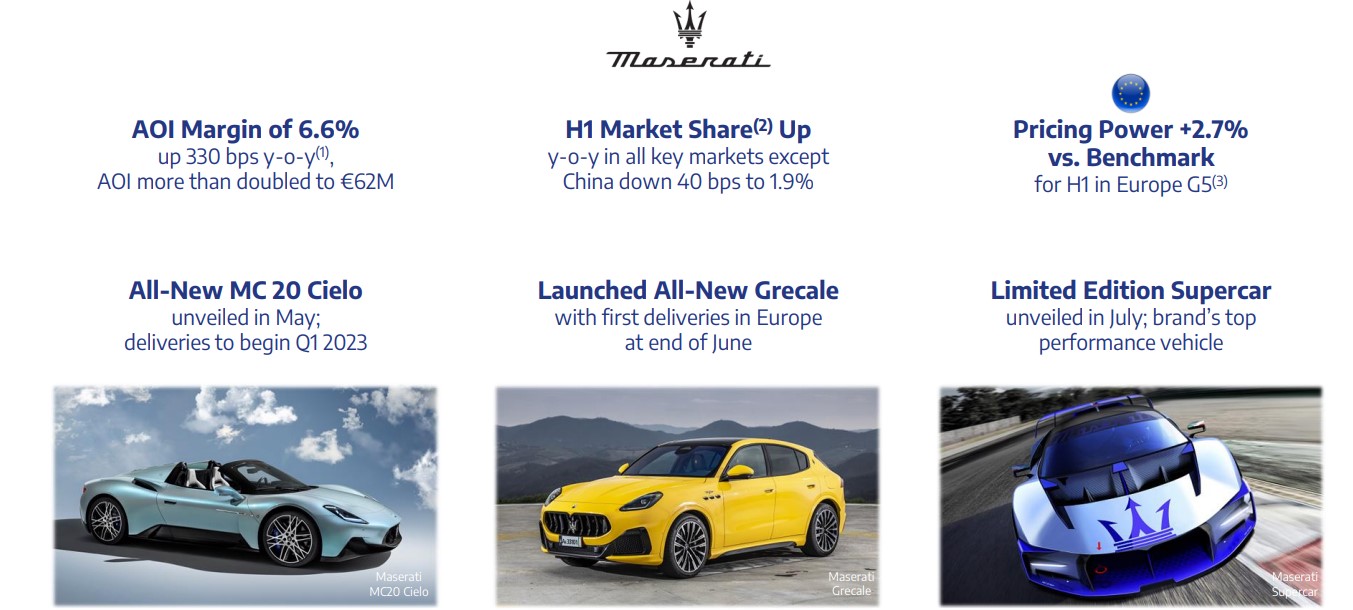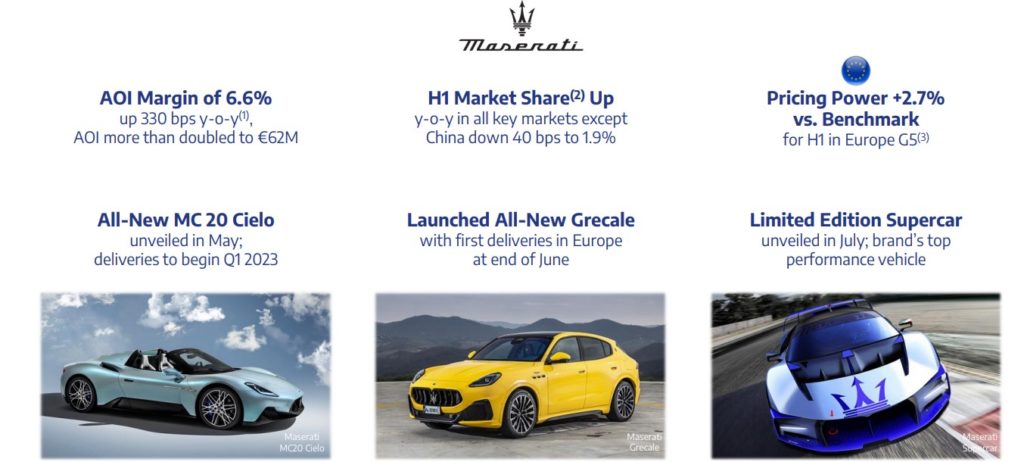 And yes, it is surely much more profitable to sell a few thousand MC20, than tens of thousands of Ghibli.
It should also be noted that these figures for the first half of 2022 do not include the new Maserati MC20 Cielo presented in May, the first deliveries of the new Grecale SUV at the end of June and the 62 copies of the Maserati Project24.
We should therefore not expect a volume record in 2022 or 2023, but probably a profitability record for the Trident brand.
Let's not talk about volumes in France, even if the Grecale SUV is a new model, is it too maligned to make a Levante effect like in 2016. We'll have to wait for the BEV models to see increased sales in France, if that interests customers.