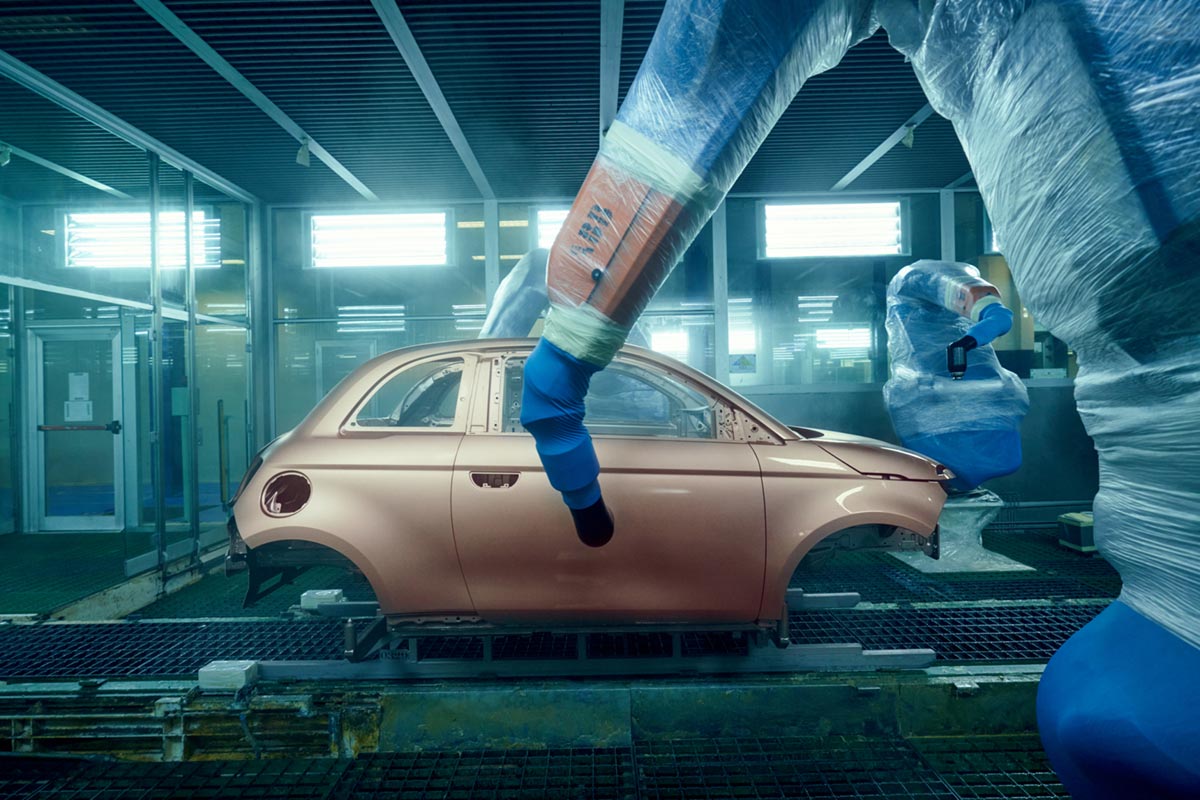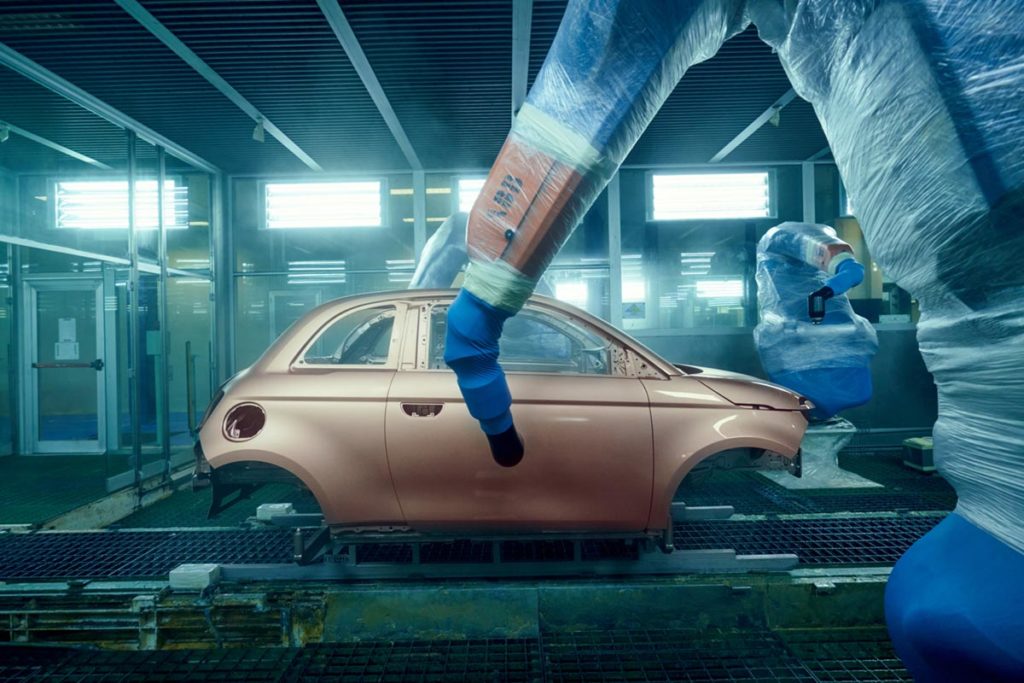 We're continuing to track sales of the electric 500, one of the Italian brand's flagship models Fiat. And yes, despite a plant temporarily shut down due to lower demandIt will surely continue to be marketed, especially in France, where it is the most successful.
By the way, we can thank the Fiat France press department for being one of the few to report on registration figures, which is much appreciated.
Over the first 9 months of the year, this represents 47,991,500 electric cars sold across Europe, including 17,450 in France alone. It's also interesting to note that, compared with the combustion-hybrid version, electric vehicles account for 72 % of registrations in FranceIn Europe, it accounts for only 35 % of sales.
Still in France, For the month of October 2023, sales are slightly lower than in September 2023, but still better than in 2022 (15,163 units from January to October 2022). It will most probably score better in 2023 than in 2022.
Below are detailed figures, with a 9-month total for comparison with European figures, and a 10-month total with figures for France only.

For Europe, By comparison with 2022, when Fiat registered 180,400 Fiat 500s, including 66,732 electrics, the brand is at 135,572 and 47,991 units respectively for the first 9 months of 2023. If we make an estimated smoothing, Fiat could sell fewer electric 500s in 2023 than in 2022 in Europe, and can fortunately still count on the thermal version to achieve a similar figure by 2022. Everything will depend on The last quarter of 2023 will be decisive!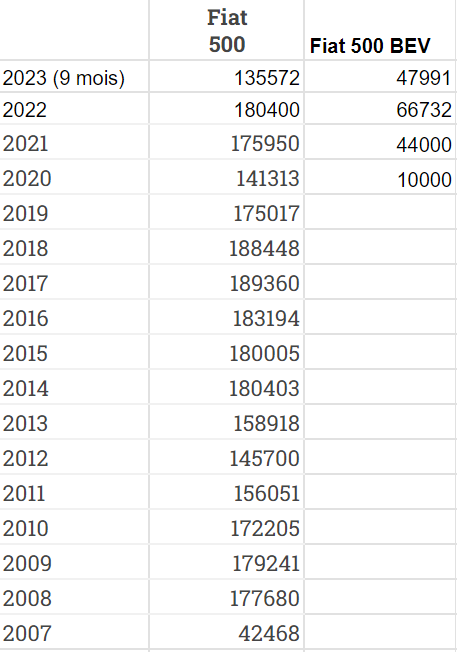 The electric 500, if it fails to convince in other European countriesStellantis CEO Carlos Tavares announced in September 2022 that he wanted to produce 90,000 models a year. Certainly in order to have, we imagine, a 50/50 thermal/electric mix... for the moment that seems complicated. A hybrid version of the new 500 would be welcome.