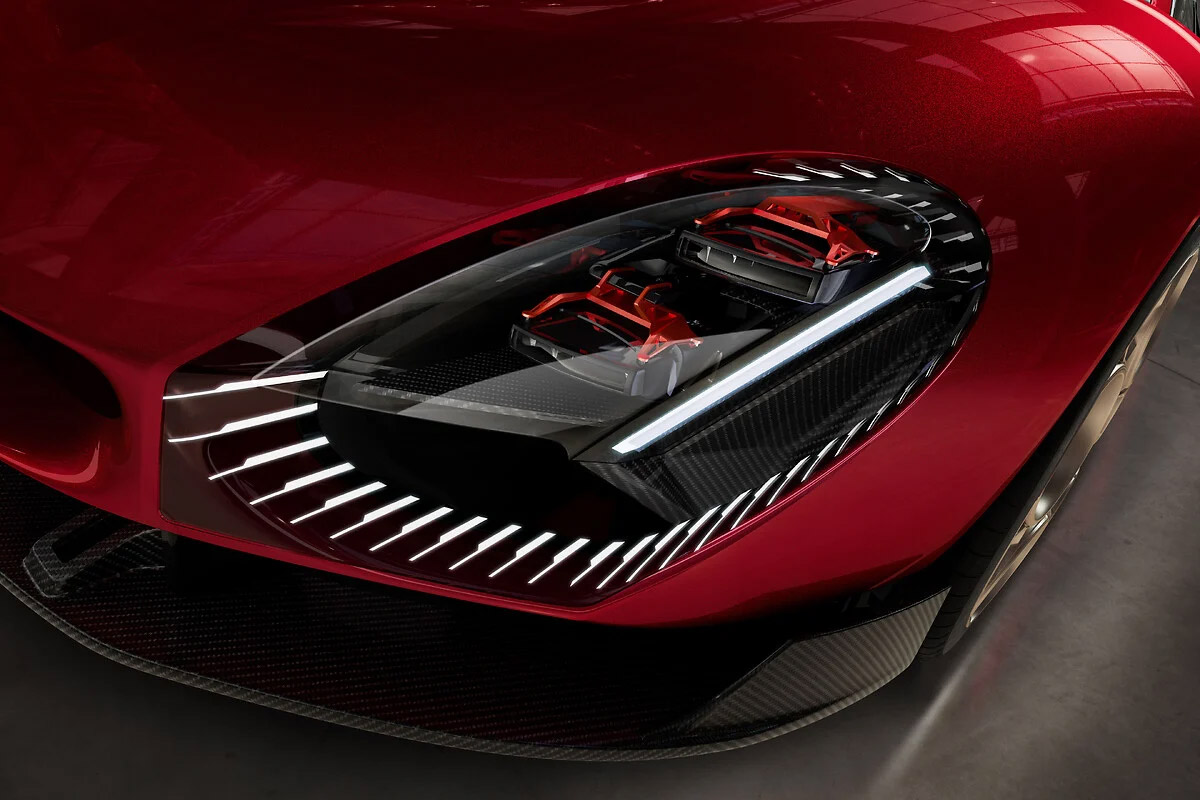 Still on the hot topic ofAlfa Romeo 33 Stradalelet's turn our attention to the electrified version.
This supercar, produced in 33 examples, was offered to buyers in a combustion version with a 3.0L V6 producing over 620 hp, as well as an electric version producing over 750 hp.
The electric version has three motors, one at the front and two at the rear, and a 102 kWh battery offering a range of around 450 km. It weighs in at just over 2.1 tonnes.
Performance remains exceptional, with a 0 to 100 km/h time of less than 3 seconds and a top speed of over 300 km/h.
And yet... it won't be enough. Offered in both internal combustion and electric versions, we thought we'd see a more or less even split between internal combustion and electric models. Nevertheless, the latest rumors claim that the electric version has not won the hearts of buyers, These are all turning to the thermal version.
Contacted by italpassion, Alfa Romeo has confirmed that to date 2 customers have chosen the electric model. However, "from the moment the contract is signed, each customer has one year to change his or her mind. Some customers are still hesitating to switch from combustion to electric. We'll be able to offer a mix of internal combustion and BEV once the choices have been fully determined.
It is therefore interesting to note that, in the world of luxury, the choice between an internal combustion engine and an electric one is quickly made. Perhaps that's why Maserati is taking its time with the electric MC20 technical cousin, originally scheduled for 2020...