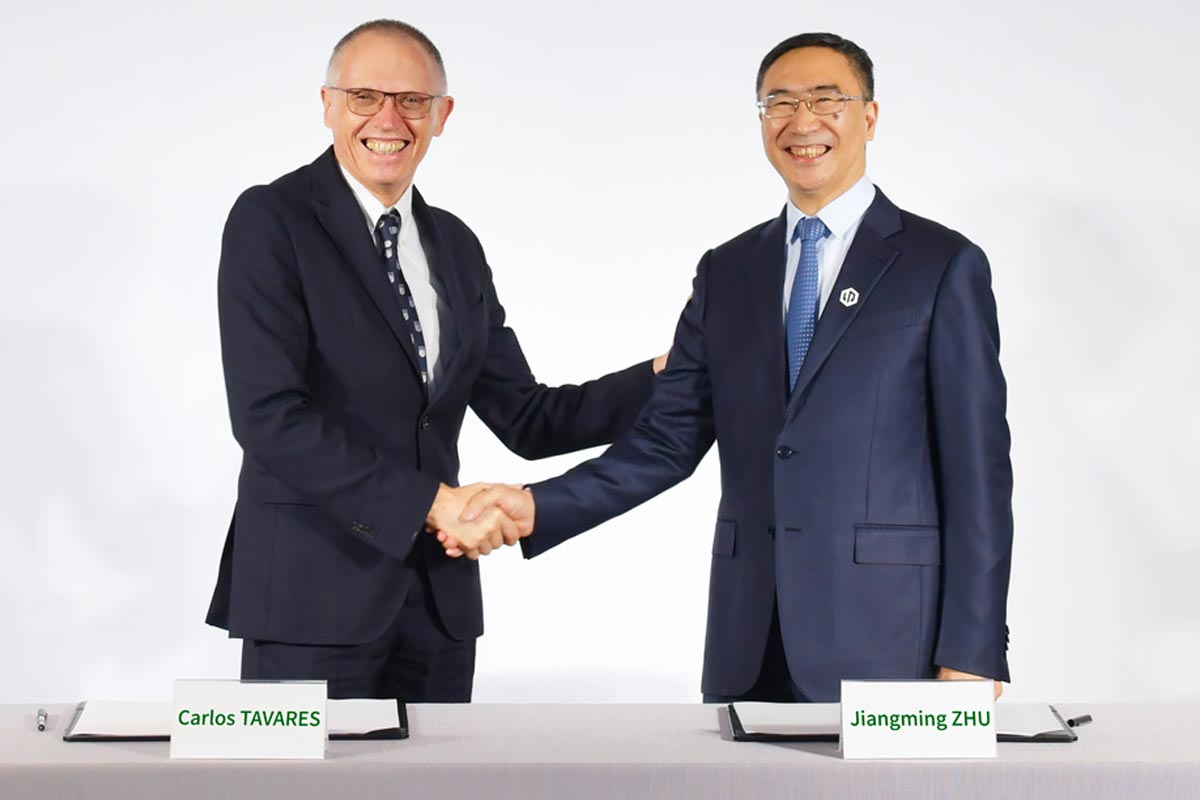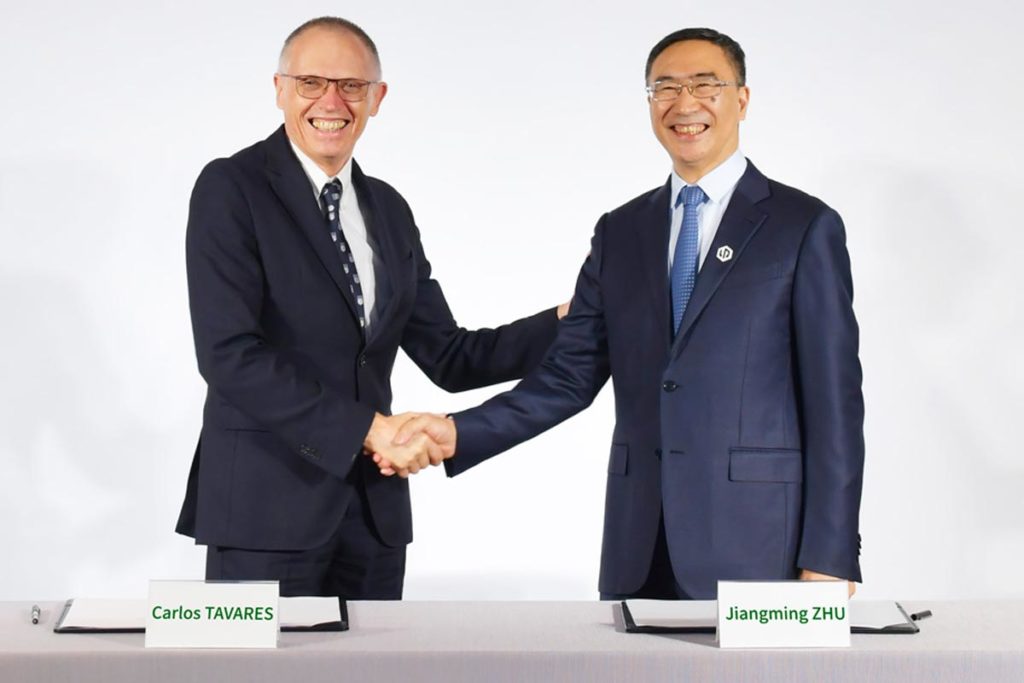 The automotive group Stellantiswhich brings together 14 brands including Peugeot, Citroën, Fiat, Alfa Romeo, Maserati and Jeep, announced it had signed a strategic agreement to invest 1.5 billion euros to take a 20 % stake in Chinese manufacturer Leapmotor, specializing in intelligent electric vehicles.
This partnership, which aims to help Leapmotor to expand in Europe and internationally, is somewhat surprising, given Stellantis' resistance to the massive arrival of Chinese electric cars on the European market. What are the reasons for this about-turn?
A radical change of direction for Stellantis
For several years now, Carlos Tavares, the boss of Stellantis, had some pretty offensive things to say about Chinese manufacturers, which he accused of unfair competition and dumping. He did not hesitate to denounce the public subsidies from which Chinese manufacturers benefited, as well as the less stringent environmental standards imposed in Europe.
It also warned against the risk of technological dependence on Chinaparticularly with regard to batteries. In 2021, he said: "We don't want to be passive victims of the trade war between China and the United States".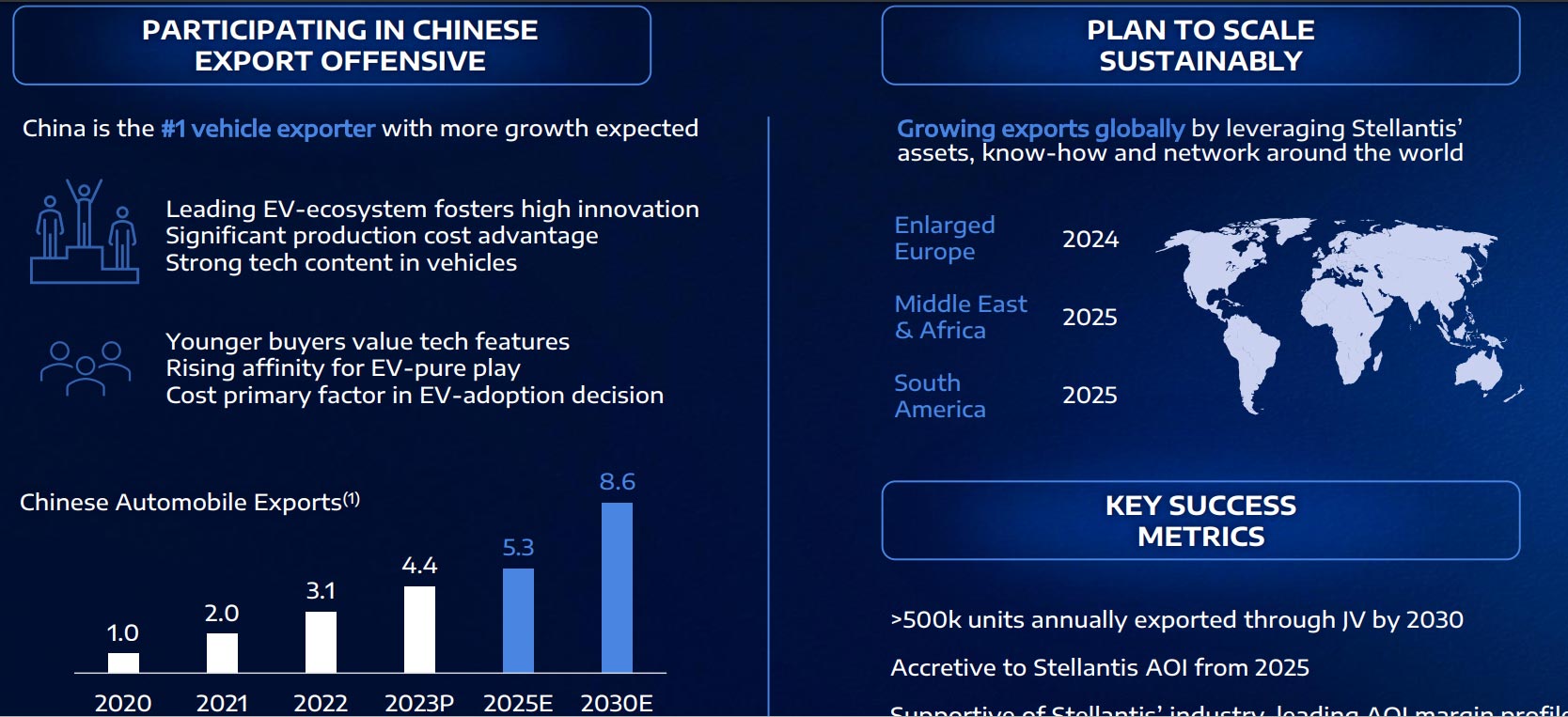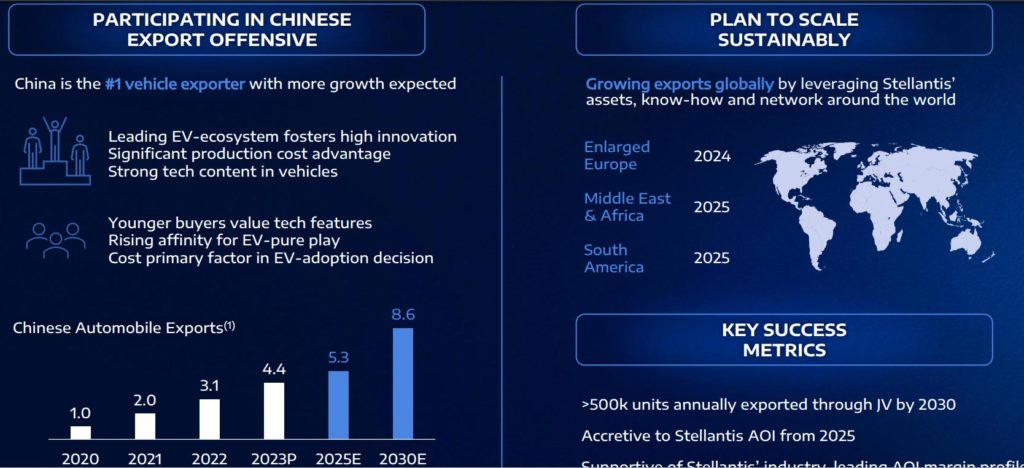 Yet it was the same Carlos Tavares who explained the partnership with Leapmotor in the following terms The Chinese offensive has already begun, and we don't want to be a victim, but a leader. He added: "The reality is that Europe desperately needs them. With Leapmotor, we'll be very cost-efficient. The product is already ready.
How can this change in tone be explained? According to some analysts, it's a pragmatic and opportunistic strategy on the part of Stellantis, who has realized that he can't afford to lose his position. could not ignore the potential of Chinese manufacturers, nor deprive itself of their technological know-how.
A win-win partnership for Stellantis and Leapmotor
The partnership between Stellantis and Leapmotor means the creation of a joint venture called "Leapmotor International", in which Stellantis holds a 51 % stake. This gives the European group control over exports, sales and even production of Leapmotor models outside China. It is not out of the question that some of the Chinese manufacturer's vehicles may be assembled in Stellantis Group plants in Europe, to meet demand or circumvent administrative barriers erected by the European Union.
For Stellantis, the benefits of this partnership are manifold. On the one hand, it expands its range of electric vehicles on the European market, where it is still lagging behind its Chinese competitors in the entry-level segment, despite the recent launches of the Fiat 600 at €35,000 and the Citroën e-C3 at €23,300.
It also gives him access to the innovative Leapmotor technology, which has developed a modular platform based on the "cell-to-chassis" concept. integrates batteries into the vehicle's structure. This solution reduces the weight, cost and complexity of electric cars, as Tesla would do. It allows it to take advantage of Leapmotor's software know-how, which has designed a fluid, high-performance electrical architecture for its intelligent electric vehicles.
Wouldn't 100 % of Stellantis be convinced by the developments of its STLA Small, Medium and Large platforms, or its STLA Brain software?
In addition, it enables him to sell electric vehicles under a Chinese brand that he owns, as he is unable to sell Jeeps, Alfa Romeos or Maseratis in China... (not to mention Peugeots...).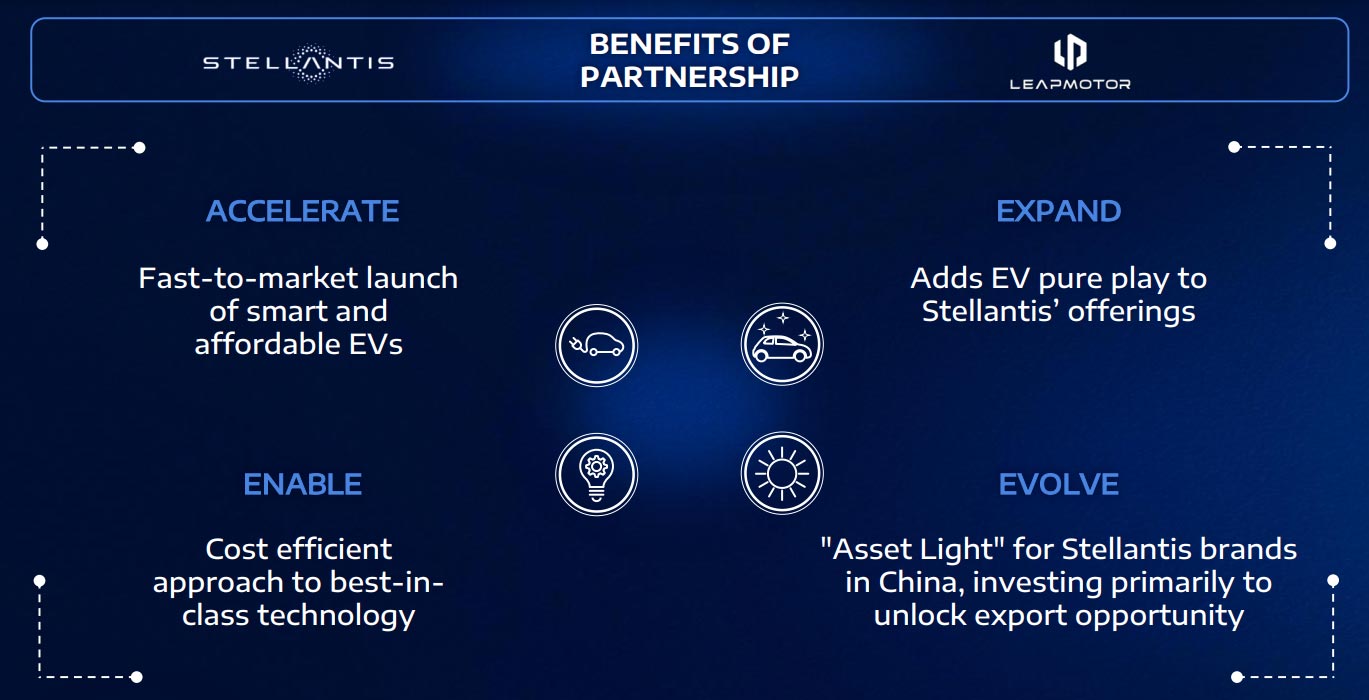 For Leapmotor, the partnership with Stellantis is also an opportunity to raise its profile in Europe and internationally, and to benefit from the Group's reputation and distribution network.
Leapmotor, founded in 2015, is one of a number of Chinese manufacturers that have entered the electric vehicle sector, with the ambition of competing with global leaders such as Tesla. It has already marketed two models in China: the T03 city car and the C11 SUV. It plans to launch the S01 coupé and C11 crossover in the near future.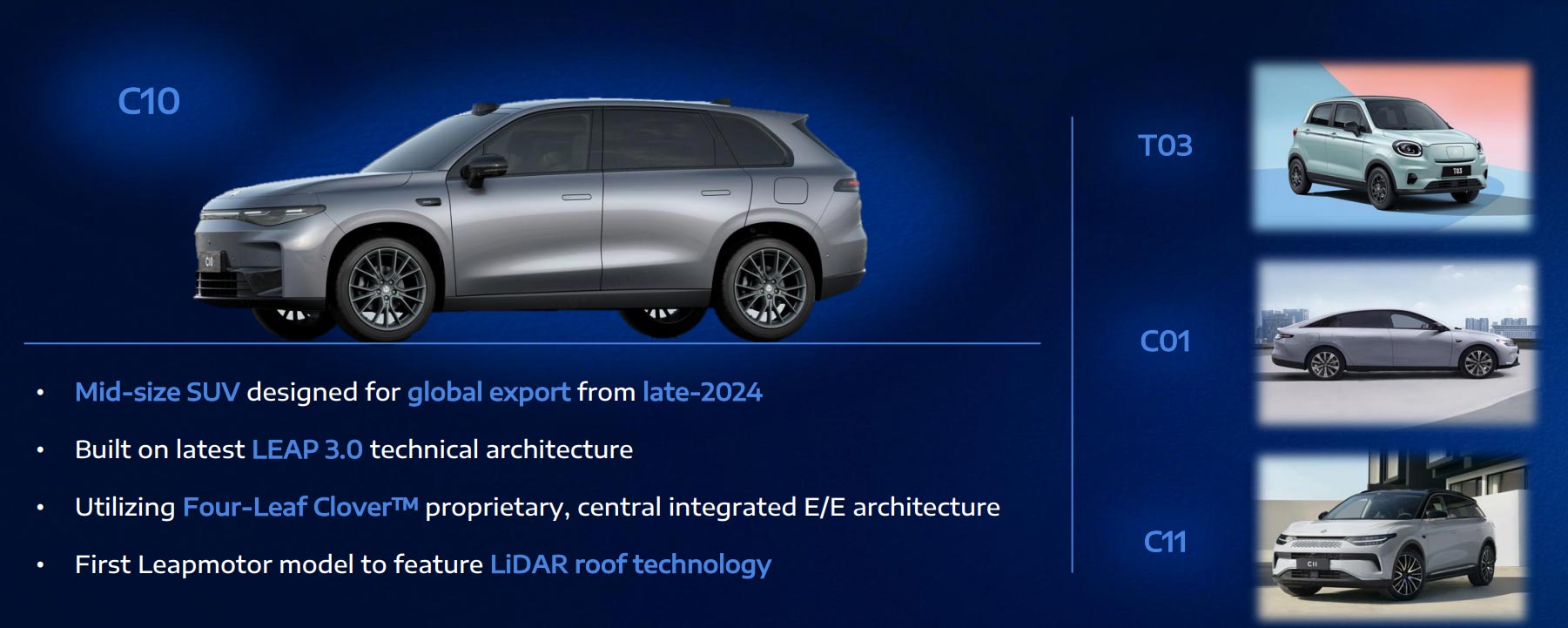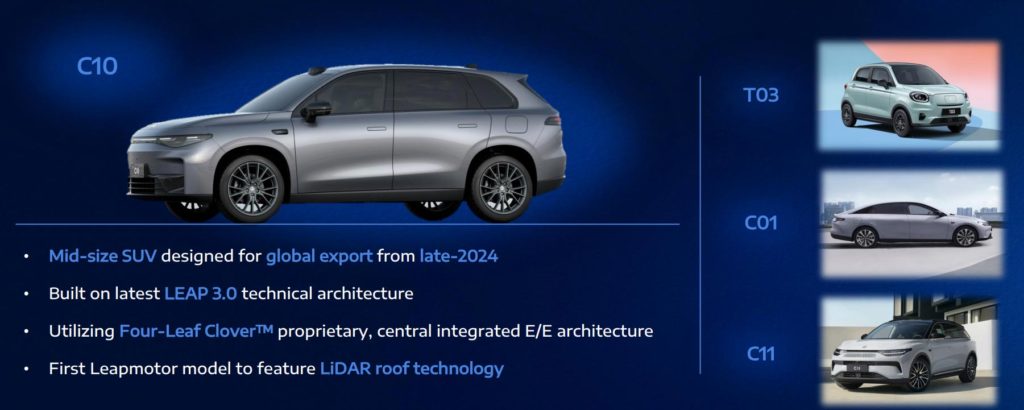 A risky gamble for Stellantis in the face of the Chinese offensive
The partnership between Stellantis and Leapmotor is not without risk for the group, which could find itself playing into the hands of its Chinese competitor. Indeed, by helping Leapmotor gain a foothold in Europe, Stellantis could end up playing into Leapmotor's hands. pave the way for a conquest of the European market, to the detriment of its own brands.
It could also be overtaken by Leapmotor in terms of technology, if the Chinese manufacturer continues to innovate and cut costs. Finally, it could alienate its employees, who might take a dim view of this alliance with a Chinese player perceived as a threat to the European automotive industry.