Electrification is well underway at the Italian manufacturer LamborghiniThe Aventador's replacement, codenamed LB744, will be the first electrified Lamborghini. It will also be the most powerful of all! In entry 3 electric engines, in dish of resistance a very new V12 and in dessert a power of more than 1000 hp to 9500 rpm.
When Lamborghini announced, almost 2 years ago, that its future range would be electrifiedIt was important to be reassuring to customers and investors. The Lamborghini brand is known for the sound and performance of its V10 and V12. Electrification should not make these two key points any less attractive. Now that we know that the new engine will be a V12 atmo that goes up to 9500 rpm... we are immediately reassured! Here is the L545.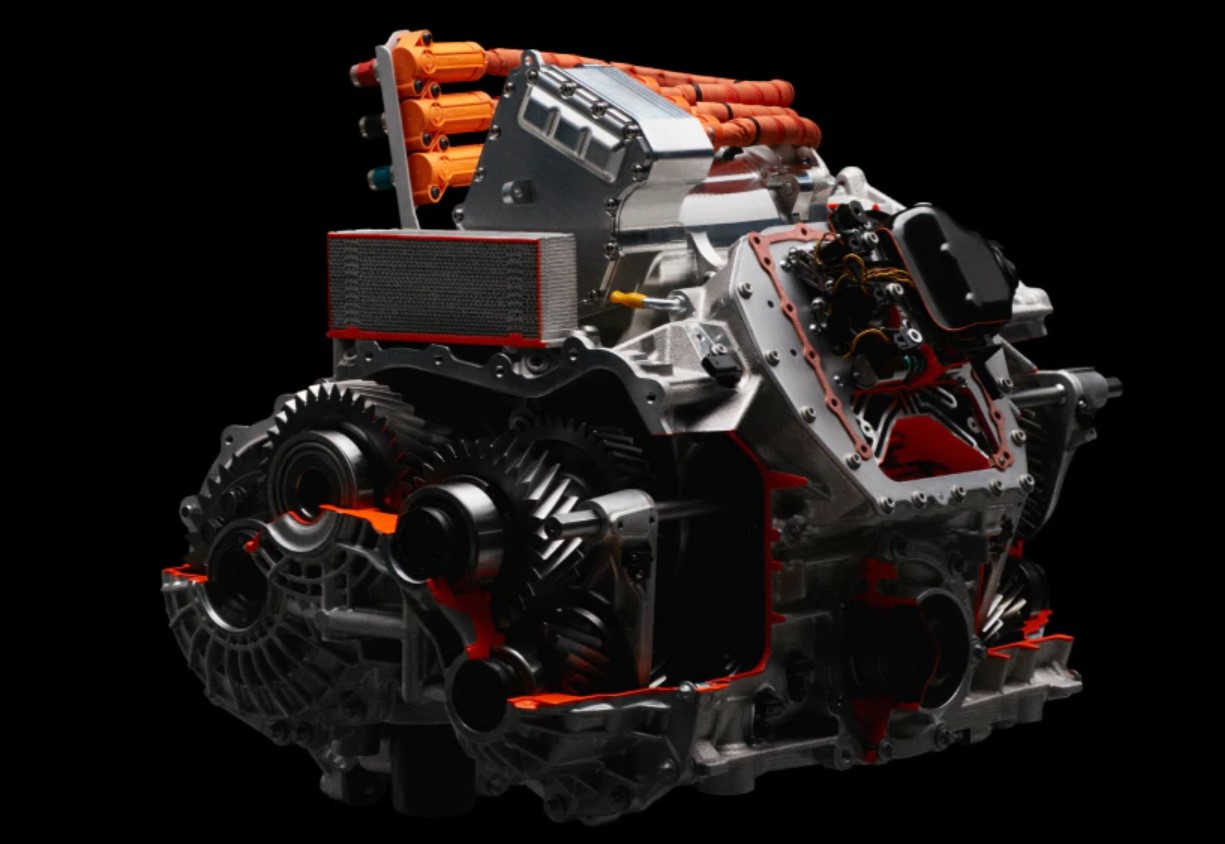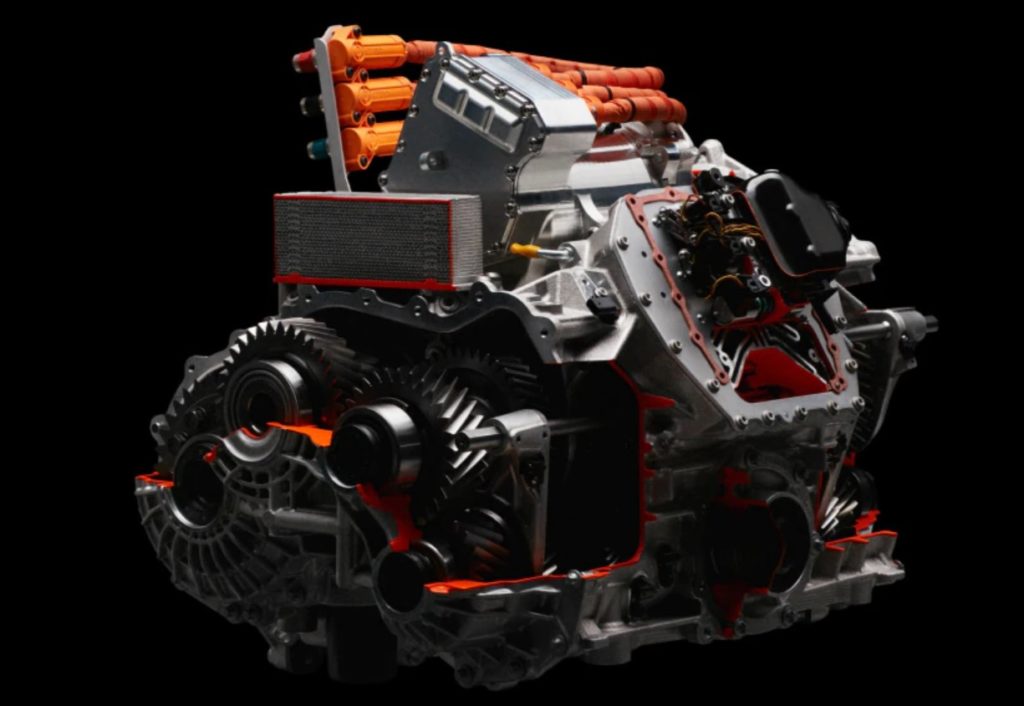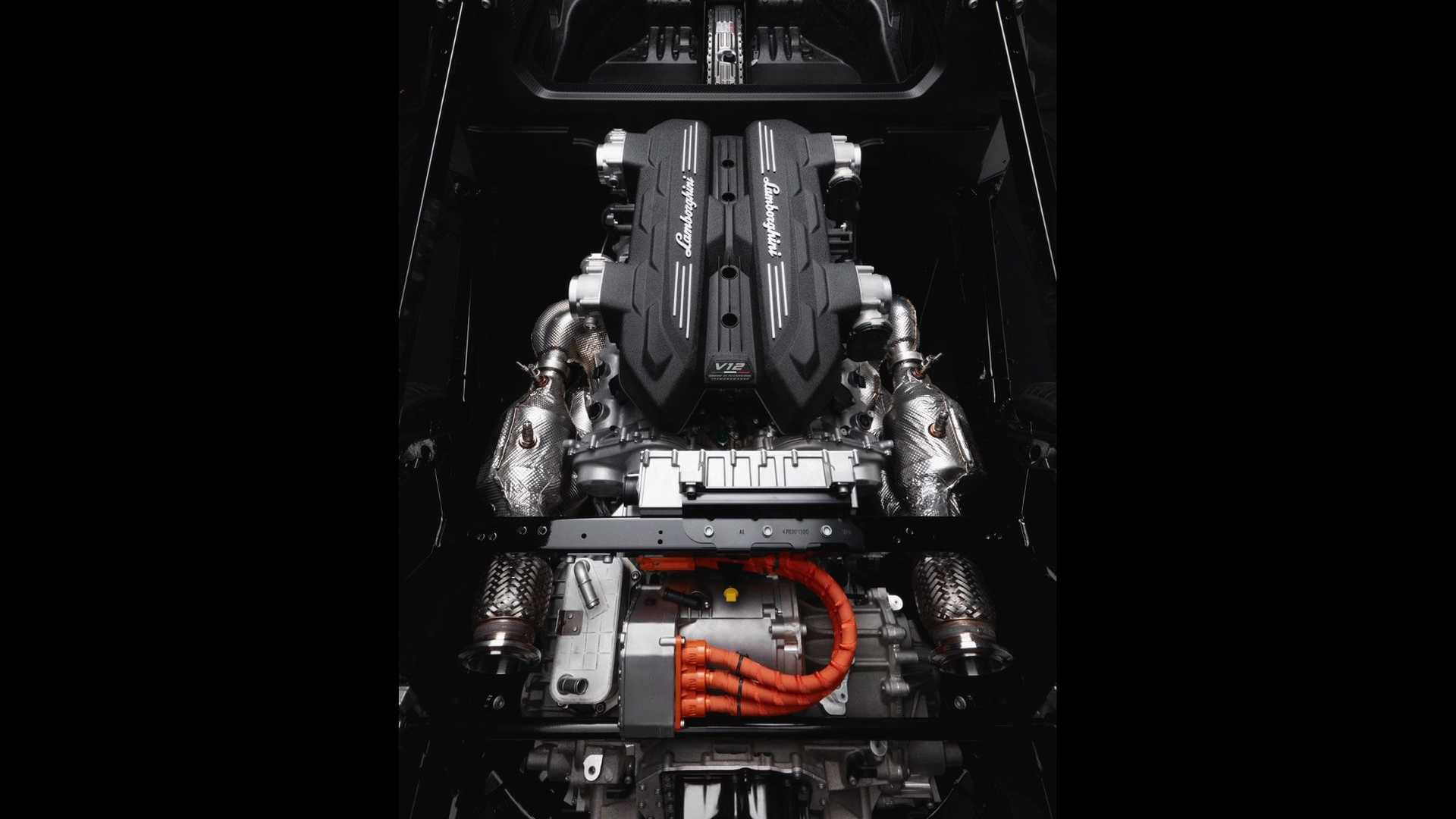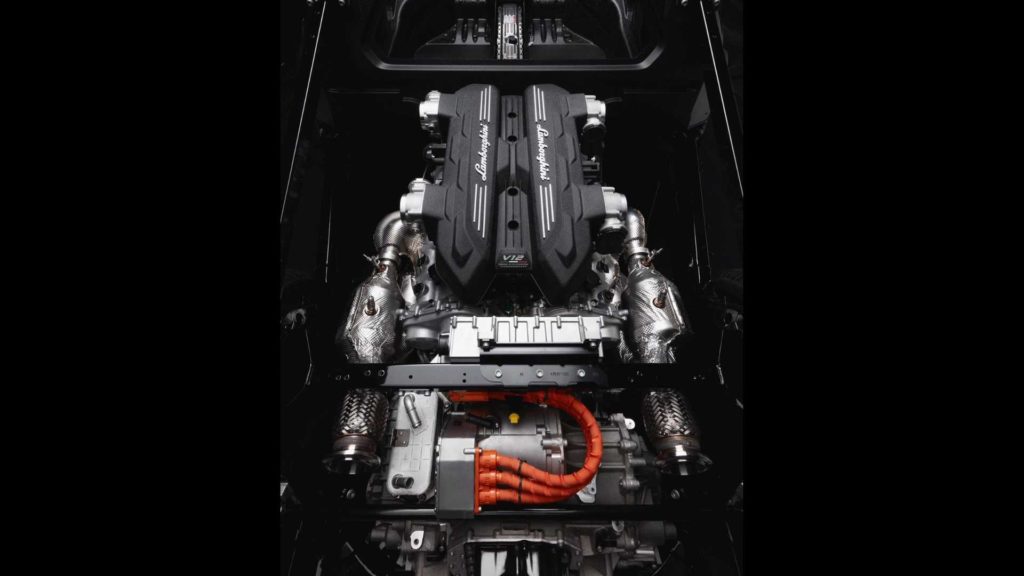 And yes, unlike Maserati which will go all-electric in a few years, Lamborghini is following the path of Ferrari and still bets on the thermal for the future. The next Aventador, codenamed LB744, will offer a brand new thermal engine, called L545. More precisely, it is a 6.5L V12 naturally aspirated 825 hp and 725 Nm. It will be, in the case of the LB744 coupled with 3 electric motors for a total cumulated power of 1015 ch ! We will probably find this new L545 in other models of the brand.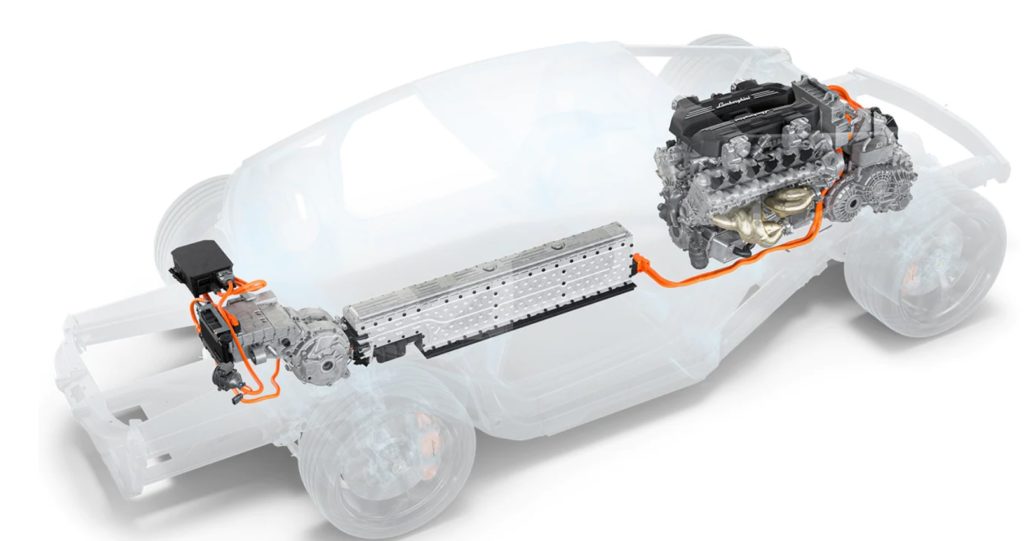 Concerning the electric: 1 motor of 110 kw (150 hp) and 150 Nm will be located at the level of the gearbox, and 2 motors of 55 kW (75 hp) and 350 Nm will be located on the front axle, for each wheel. It will be possible to drive up to 10 km in all-electric mode, in 4 wheel drive.
The primary objective does not seem to be the reduction of CO2 emissions since they would be reduced by only 30 % compared to the Aventador Ultimae... which are 442 g/km.
But it still shows that PHEV technology has its advantages when it is well exploited on the performance side.
This new supercar LB744 should be close to 500 000 € in starting price. It has already been presented to some good customers of the brand a few months ago and it will be unveiled in the first quarter of 2023.