Lamborghini was perhaps one of the last sports car brands that did not offer electrified models because to date, with only V8 biturbo, V10 atmo and V12 atmo, if we do not count the limited series Lamborghini Sián and its V12 hybrid. Indeed, electrification does not go down well in communication with fans and customers, and yet, as with Ferrari it was inevitable for Lamborghini. One objective for the Italian brand with the bull: the decarbonization of its future models with -50 % of CO2 by 2025.
Of course, Lamborgini wants to reassure: it must reduce the impact on the environment while remaining faithful to the DNA of the brand. Technological excellence, engines with extraordinary performance. Made in Italy.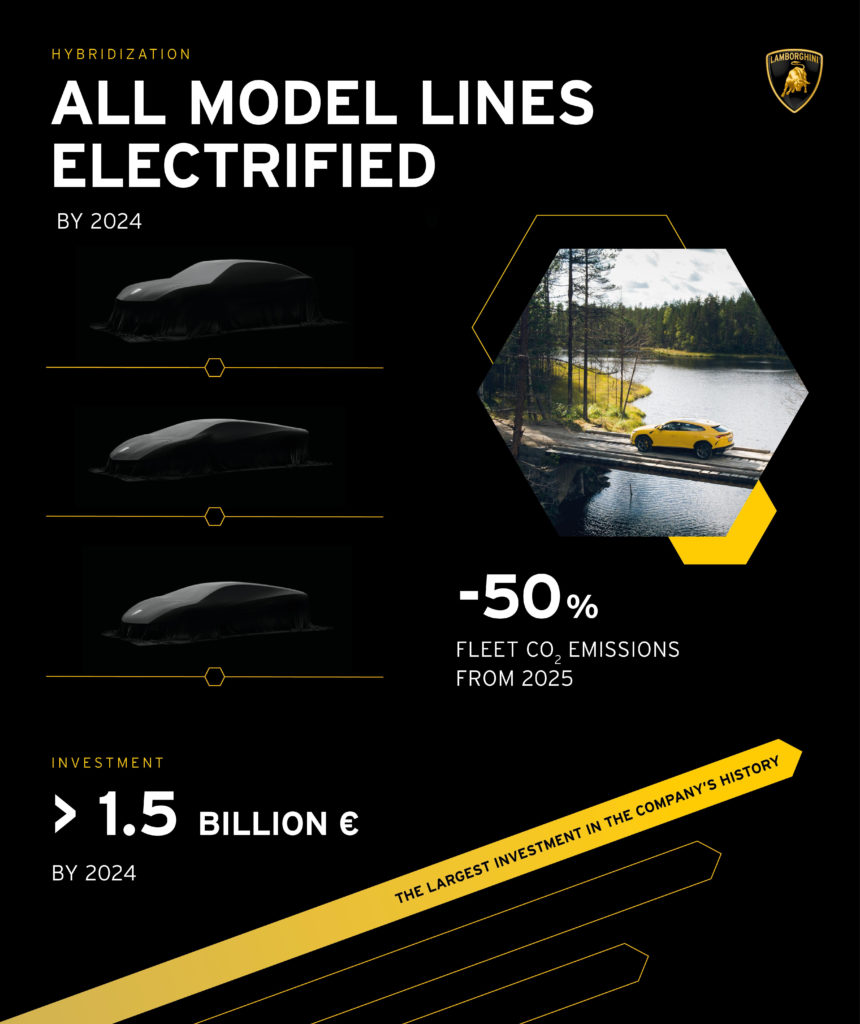 Points to remember for the next 4 years:
the launch of limited series paying tribute to previous models of the last 15 years;
launch of two new V12 products in 2021;
first production hybrid model in 2023;
electrification of the entire range in 2024.
According to Lamborghini, the electrification represents an investment of more than 1.5 billion euros over 4 years, which is the largest investment in the history of the brand (Editor's note: yet shared with Audi ...).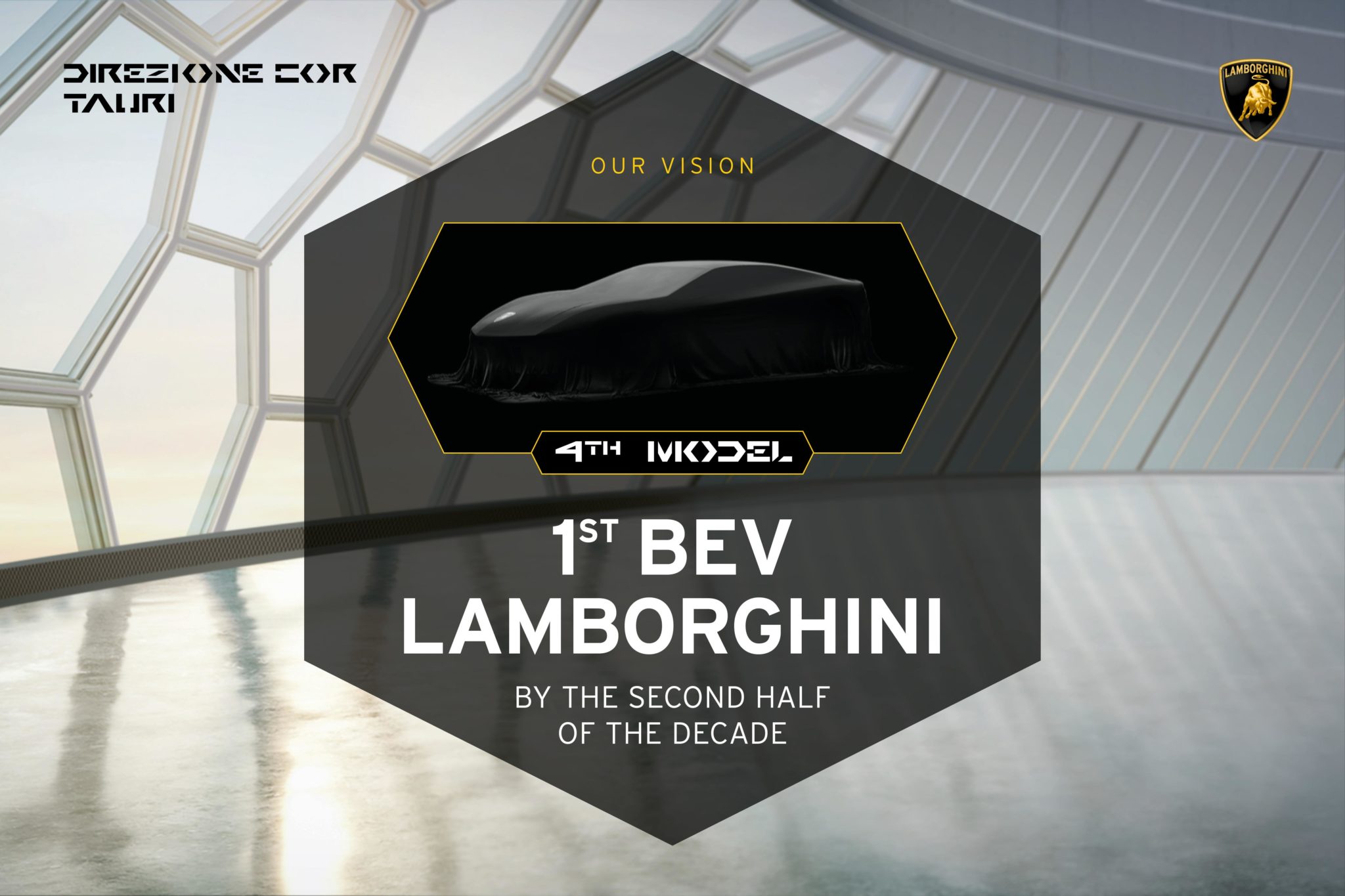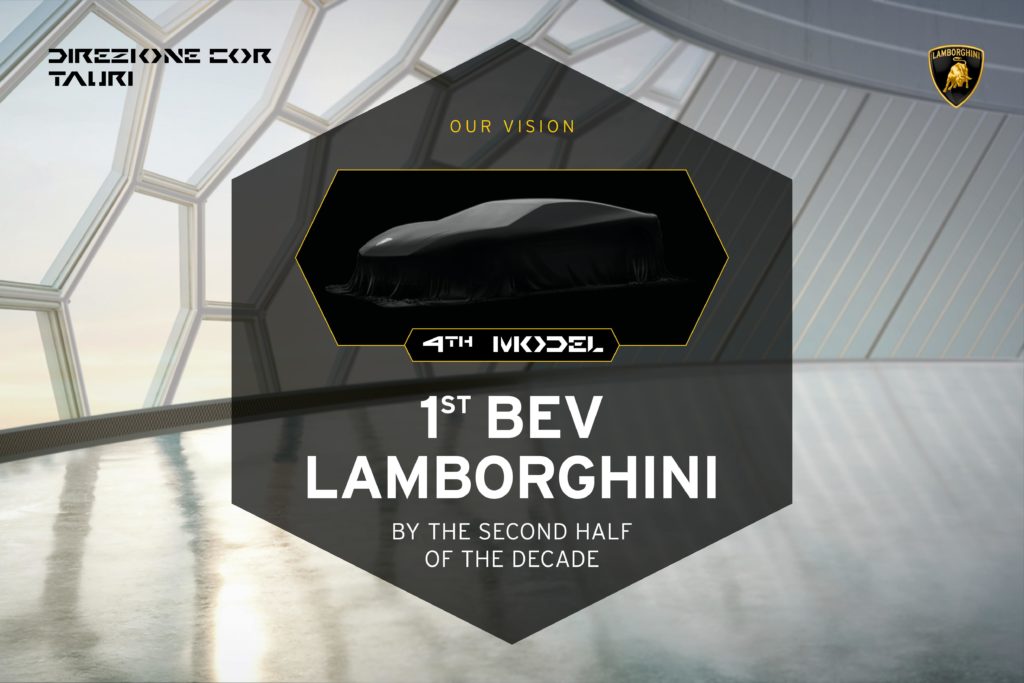 Finally, between 2025 and 2030, Lamborghini will launch a brand new model, 100 % electric.
It remains to be seen whether a model with a 100 % thermal engine will still exist in the range in 2030.