With more than 10,000 units sold worldwide since 2011, the current Lamborghini Aventador supercar is no longer produced since 2021.
Her replacement, who is only known under the code name of LB74XThis new website has two objectives for the Italian brand Lamborghini to do better in terms of sales (the current Aventador was running out of steam with less than 1000 sales in 2020 and 2021) and to make a good impression with a new hybrid engine.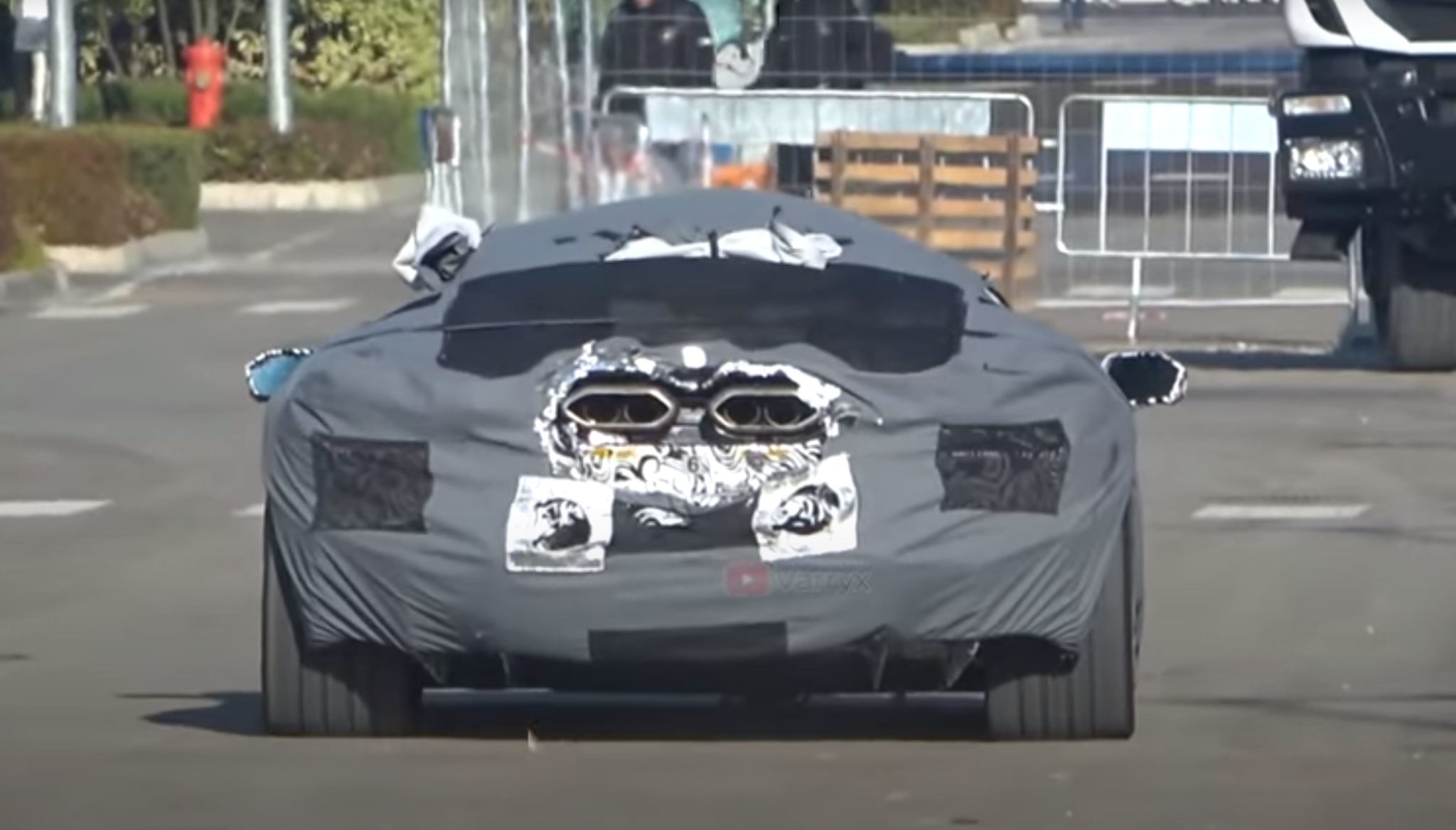 The focus of this new Lamborghini LB74XThe Ferrari SF90 Stradale is powered by a twin-turbocharged V8, but is also electrified with a 220 hp electric motor. The combined power of the Ferrari SF90 Stradale is 1000 hp. We expect at least a similar power, if not more, for the Lamborghini LB74X and its V12 hybrid.
Everything on this car is new : carbon chassis, engine, DCT gearbox...
New V12 hybrid engine
While all sports car brands are switching from V12 to V10, from V10 to V8 and even from V8 to V6, this new Aventador will offer a V12 hybrid engine with a combined power of over 1000 hp (including 800 hp for the combustion engine alone).
This follows the announcement of the Lamborghini electrification plan which aims to reduce its CO2 impact by 50 % by 2025. The program includes the first production hybrid model in 2023 (the LB74X), and electrification of the entire range in 2024.
Against all odds, Lamborghini will introduce a naturally aspirated V12 PHEV engine that is Euro7 compliant. Yes, you read that right. A V12 atmo and not a V10 or V8 turbo. One could think that it is the 6.5L V12 engine already presented on the Lamborfhini Sian. But, according to an official of the Italian brand, this engine would be brand new. To be confirmed...
Date and price of the Lamborghini LB74X
The assembly line is currently being created. It will be presented this year 2022 for the first deliveries to customers in 2023.
The price of the new Lamborfgini LB74X will be around 500 000 €.
This article will be updated as new information becomes available.