There have been very few watches dedicated to the car brand Lancia. There are some Lancia brands on the market, but they should not be confused with the car brand.
The watches of the Lancia car brand that existed were almost all linked to a key date: 100 years of the brand,
The official brands that we could list are :
Lancia Sandy Troopers watch
Watch D1 Milano LANCIA DELTA HF INTEGRALE
Lancia Centennary
Lancia Sandy Troopers watch
There is for example this Lancia watch, Sandy Troopers model, a limited edition of 500 pieces.
The Lancia Sandy Troopers watch was launched for a commemorative event in the Italian city of Chivasso, where Lancia Delta, Prisma, Dedra, Gamma, Beta, Fulvia and Flavia cars were produced.
Features: Miyota 2115 Citizen Watch quartz movement, Nato nylon strap, slightly domed 1k high resistance sapphire crystal, water resistant to 100 meters.
In the picture below the watch face shows the logo INDEPENDENT CARS ITALIA because it is a watch that could be personalized at the request of the buyer.
It is possible to find them on second hand watch websites for about 250 €.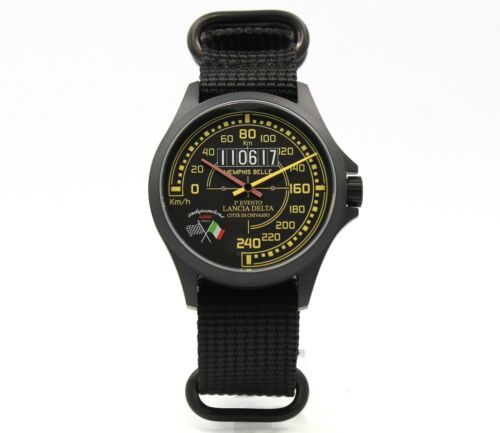 Watch D1 Milano LANCIA DELTA HF INTEGRALE
The D1 Milano brand has also launched a tribute watch to the Lancia Delta HF Integrale, limited edition of 500 pieces.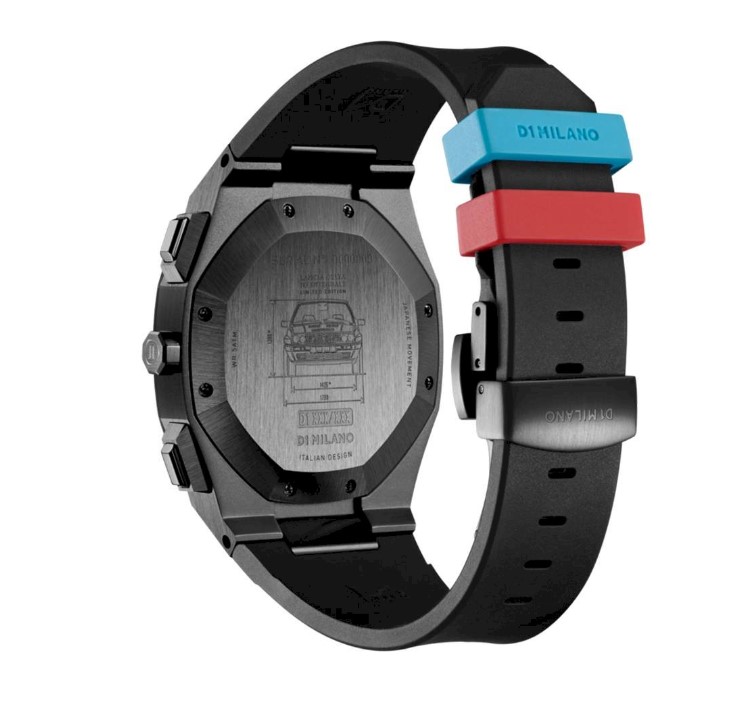 Stainless steel case, Seiko VK64 quartz movement, black dial, rubber strap.
It is now sold out, marketed at the time of its sale 445 €.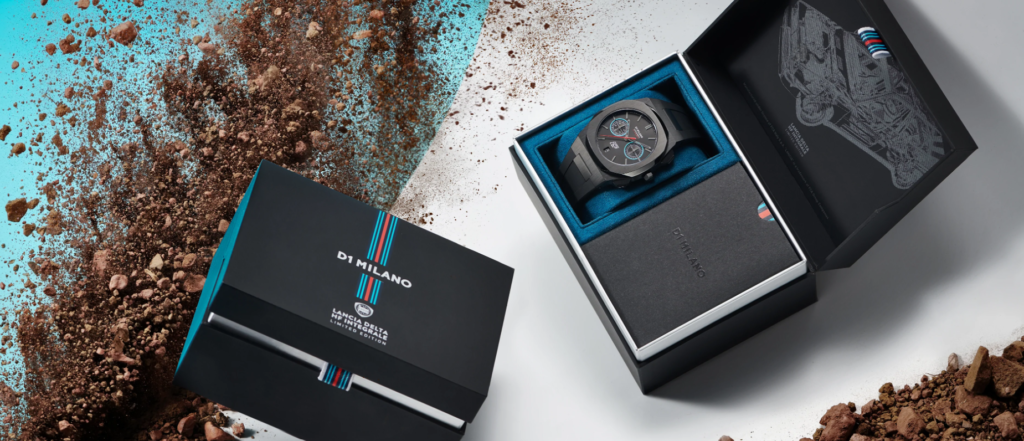 Lancia Centennary Watch
On the occasion of the brand's centenary, Lancia has launched a Centennary watch, manufactured by Chronoswiss, limited to 100 pieces.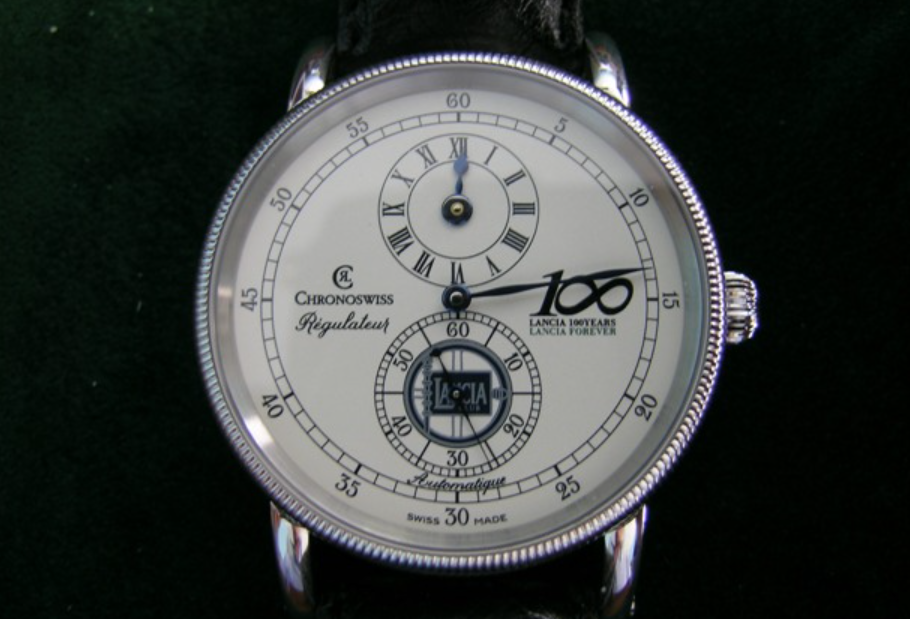 Marketed at a price of about 3600 €, it is now very rare to find but with patience it is possible to find it on the sites of second-hand products.