It was 48 hours ago, on August 3, 2022, that Fiat has unveiled the first images of its new SUV coupe simply named Fastback and reserved for the moment for the South American market.
This new SUV (another one!) marks an important step for Fiat as it symbolizes its gradual increase in range. Positioned above the Pulse, it features a new type of bodywork that is unprecedented for the brand.
Undeniably losing its Latinity, it tends to Germanize and "premiumize" the brand. The rear lights are reminiscent of the BMW X4, another "SUV coupe" or the very baroque BMW 2 Series GranCoupé.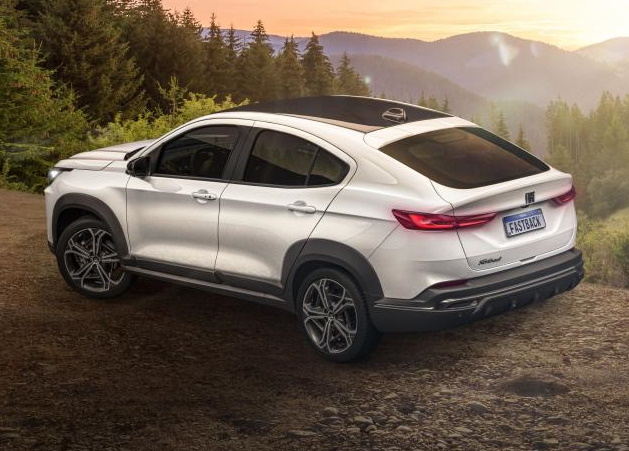 Aesthetically, the hood is higher and flatter than the Pulse, the fenders are wider and the sides are sculpted. The Fastback offers a relatively dynamic lookEven if the wheels seem a bit small visually...
In terms of engines, finishes, dimensions and prices, the Fastback is placed above the Pulse. It's also worth noting that far from being based on the Toro, as the Concept mentioned a while ago, the Fastback draws its aesthetic inspiration from the new B-segment SUV unveiled last year and named Pulse.
The Fastback uses the two new turbo engines from the Stellantis group for South America: the three-cylinder 1.0 with 120 hp and 200 Nm and the four-cylinder 1.3 with 175 hp and 267 Nm.