The Purosangue is the first SUV from the Italian luxury and sports brand Ferrari. Nicknamed FUV for Ferrari Utility Vehicle, it was presented on September 13, 2022. All the information below.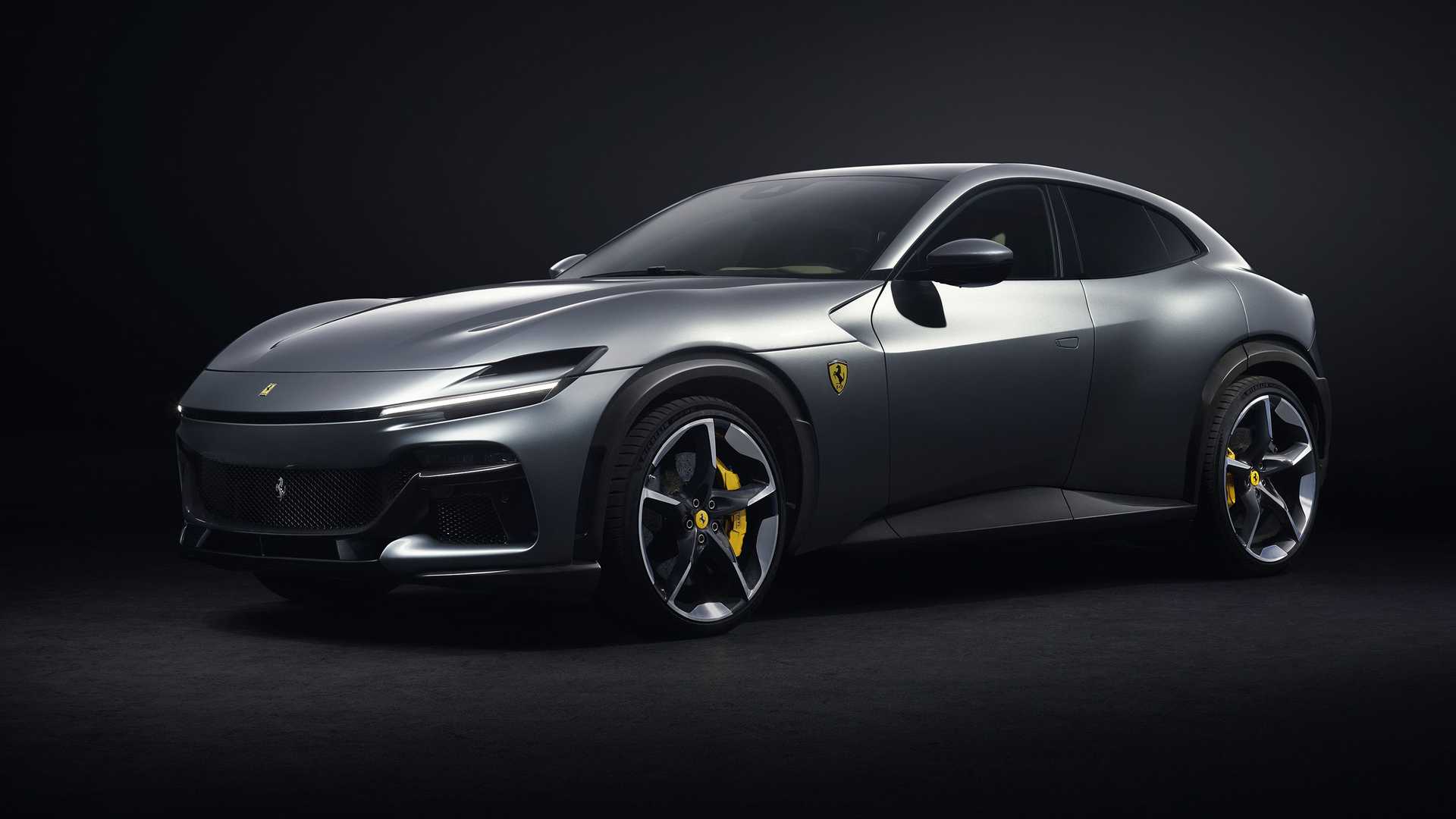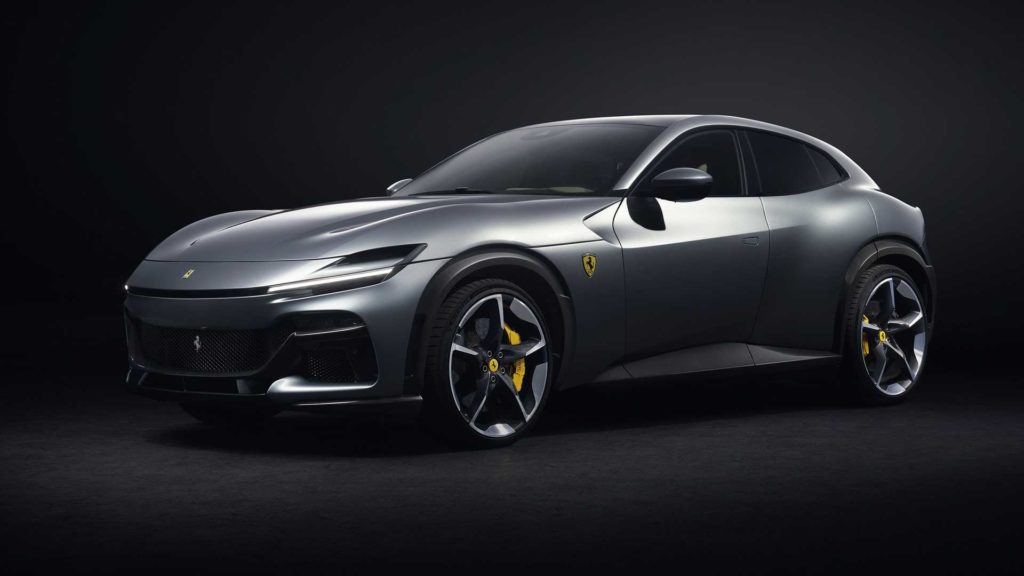 Long gone are the days when Ferrari's management said: an SUV in our range? Never!
Since then, there was the Lamborghini Urus or the Aston Martin DBX... and we have to admit that they sell well, very well even. About 50 % of sales at Lamborghini and Aston Martin. The director of Lamborghini has even specified that 80 % of buyers of the Urus are new customers ... What to frustrate Ferrari shareholders, which remember is listed on the stock market since 2016?
So, here we are, as early as the end of 2018 Ferrari hinted that the brand was preparing an SUV. But, in order to reassure all fans of the prancing horse brand, that it would be more a Ferrari than an SUV (hence the name FUV). This was quickly made official following the presentation of figures to shareholders.
And here comes September 13, 2022 the presentation of the first Ferrari SUV, the Purosangue!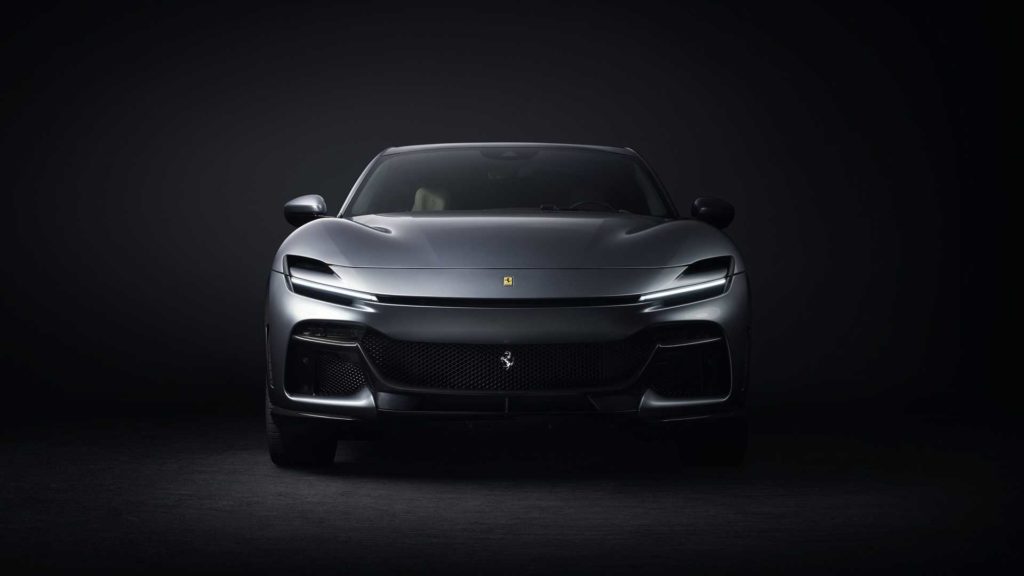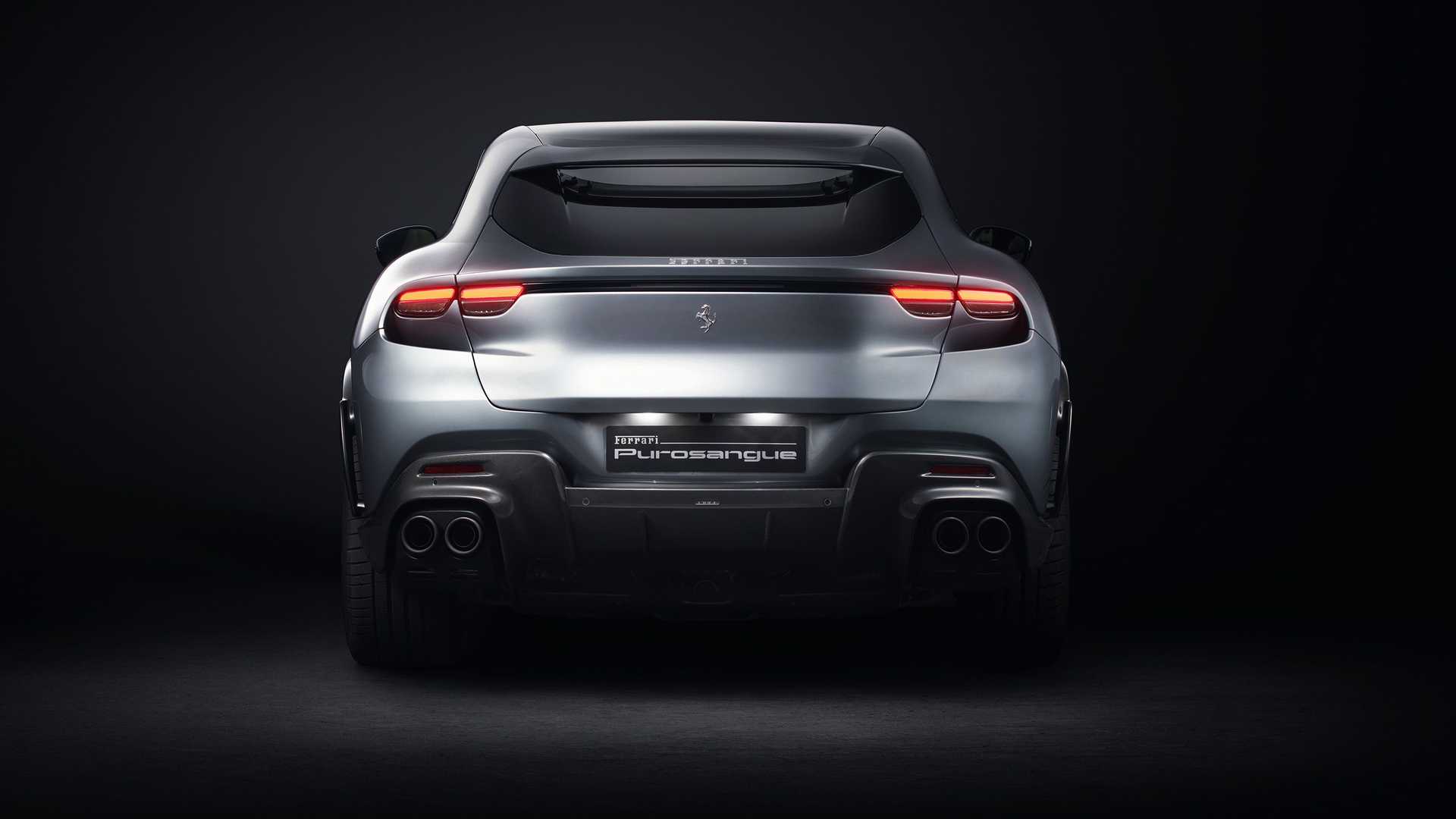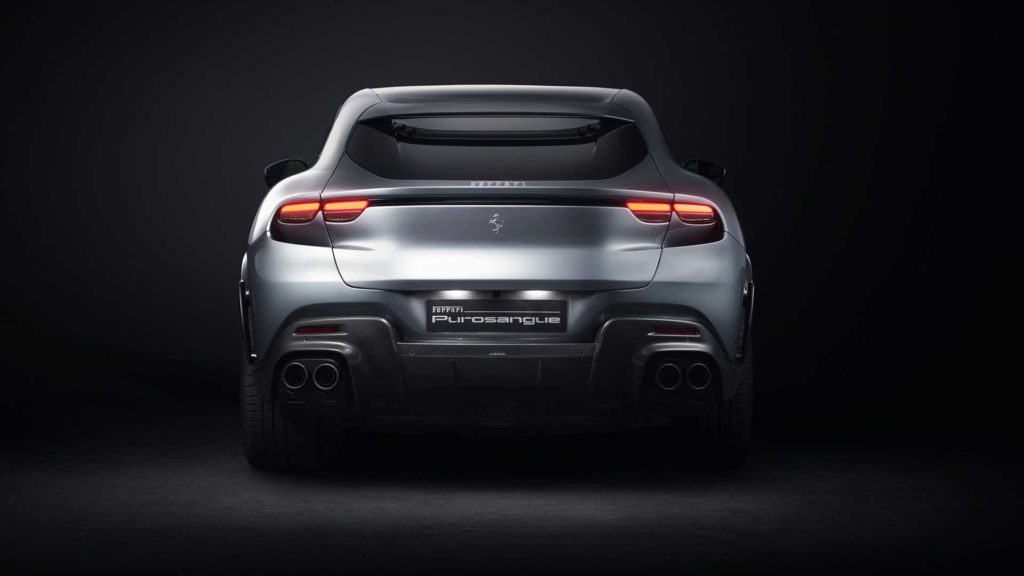 Characteristics of the SUV Ferrari Purosangue
This Ferrari, codename 175, is called Purosangue, is as a raised station wagon, with a V12 6.5L naturally aspirated engine that develops 725 hp and 716 Nm, located at the front. The same as the 812 superfast.
Ferrari promises that this SUV will have a dynamic behavior close to that of a Ferrari GT, like the Roma for example.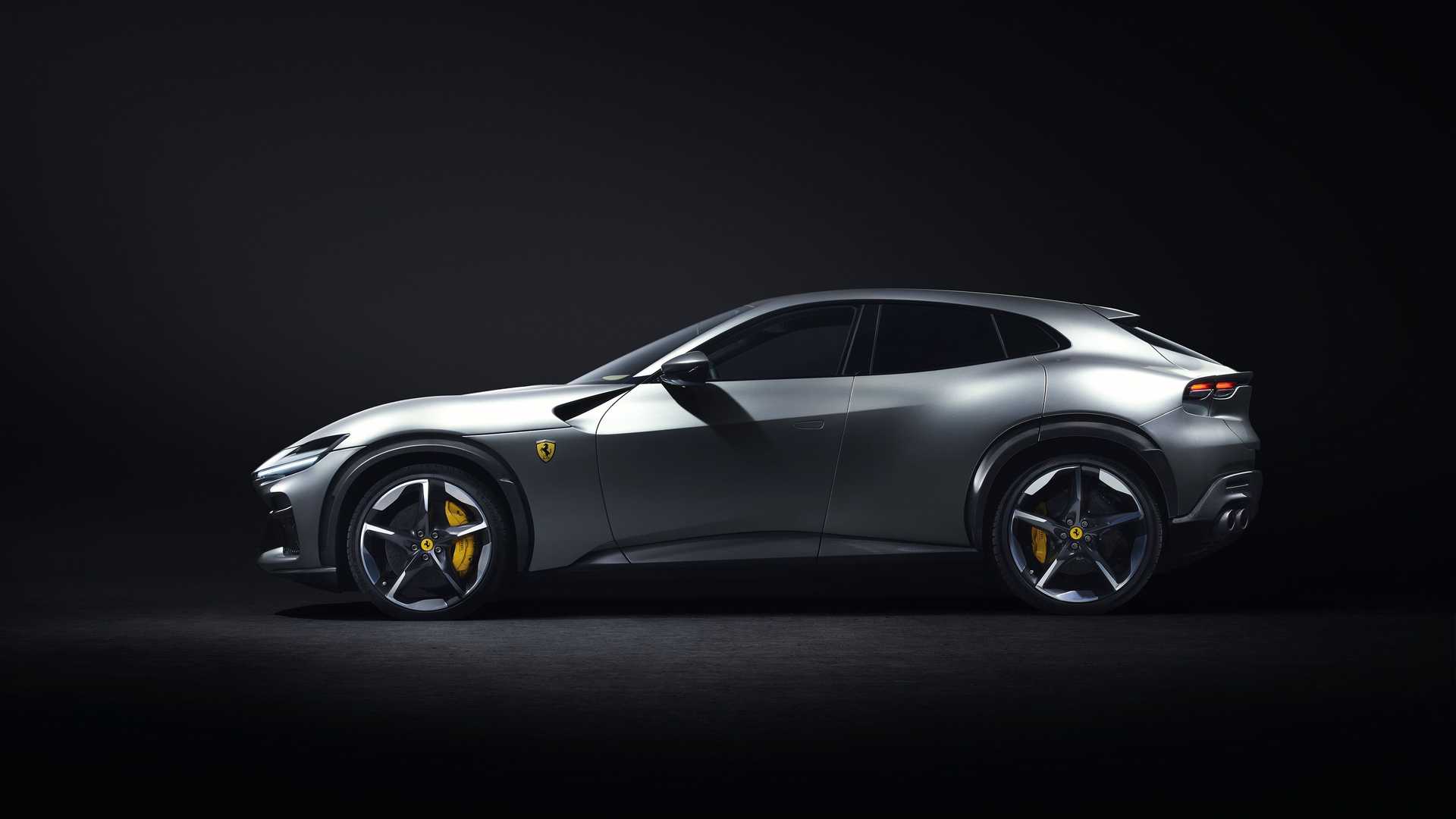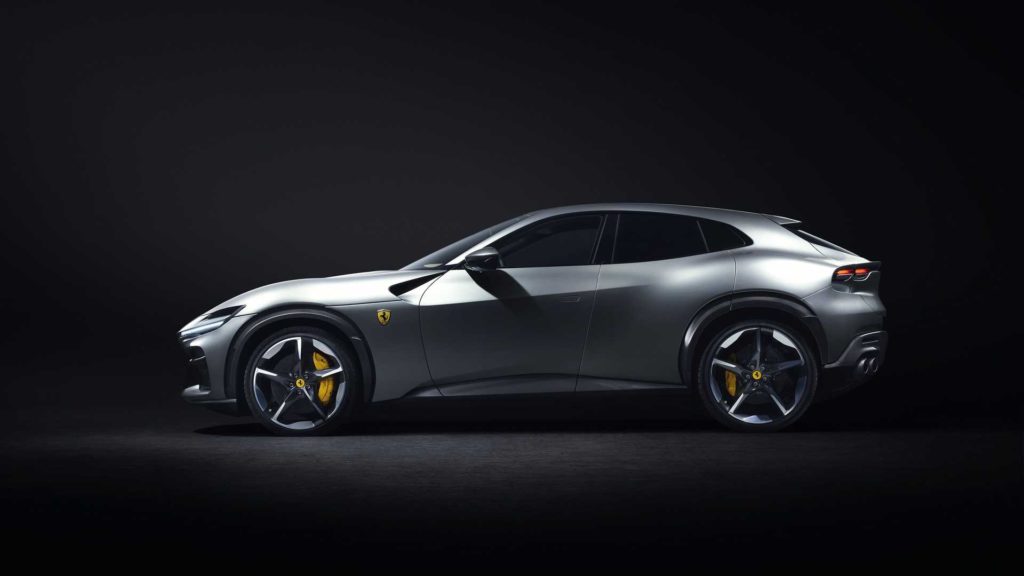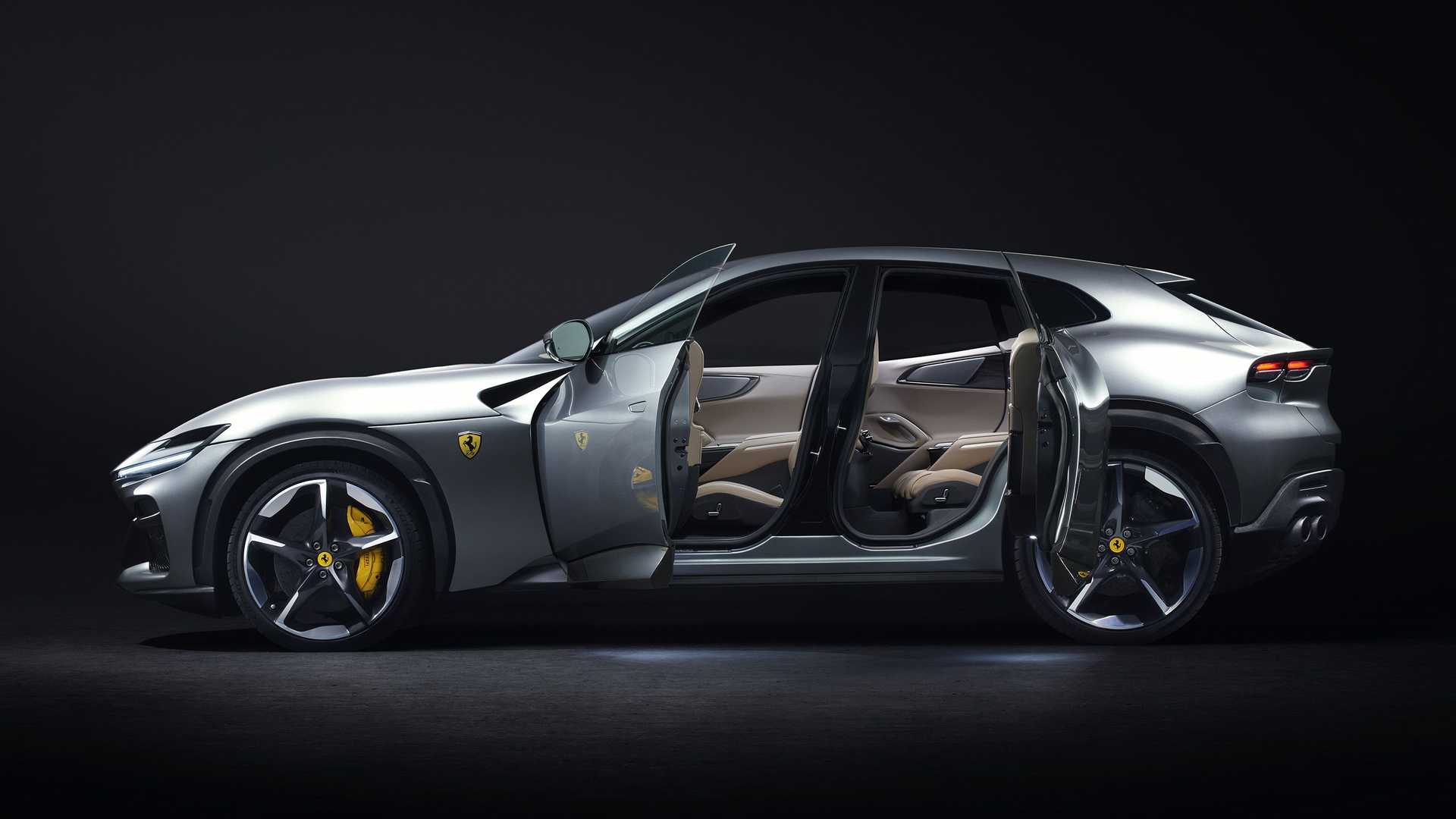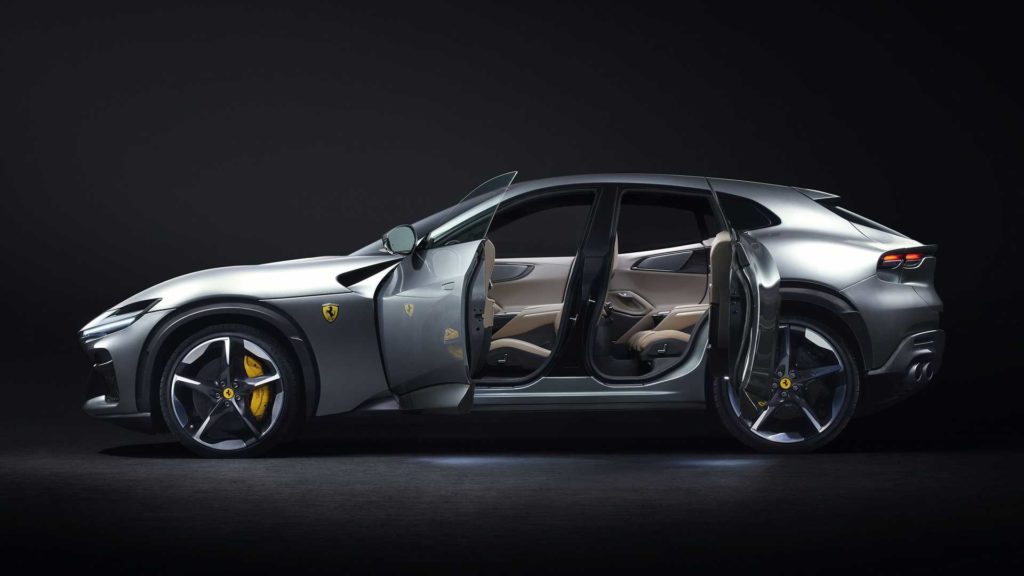 The most striking thing about this SUV is its enhanced station wagon look, and its power opening rear doors and antagonist à 79°.
The interior is interesting because in this Ferrari no large central touch screen but each one its own.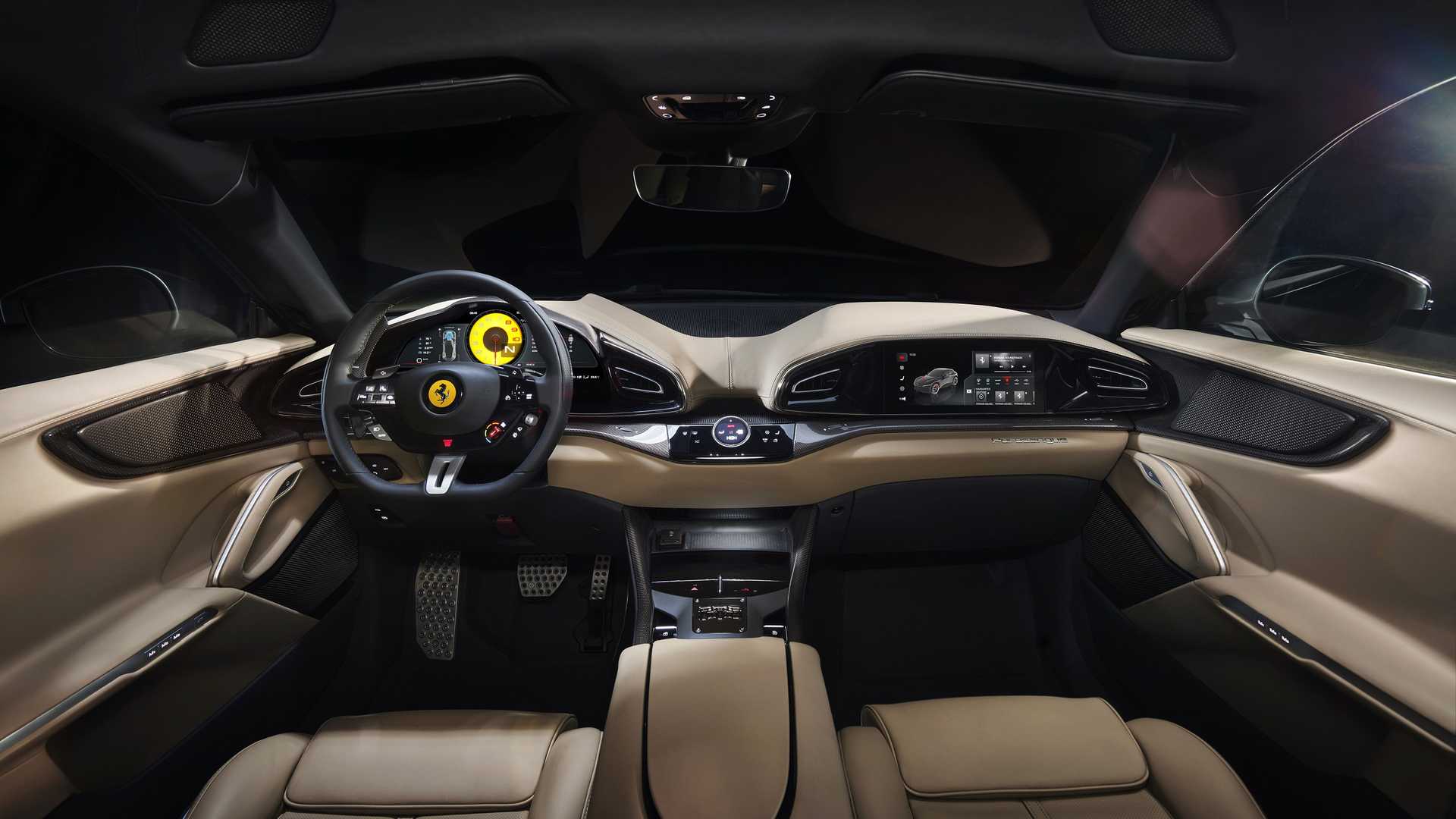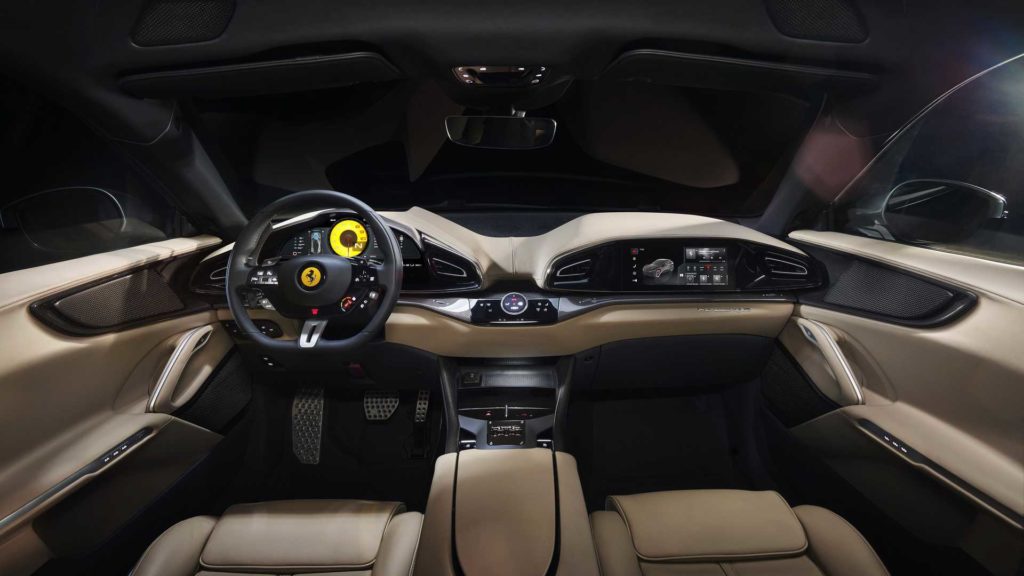 In the back, two nice seats with adjustable seats and independent air conditioning.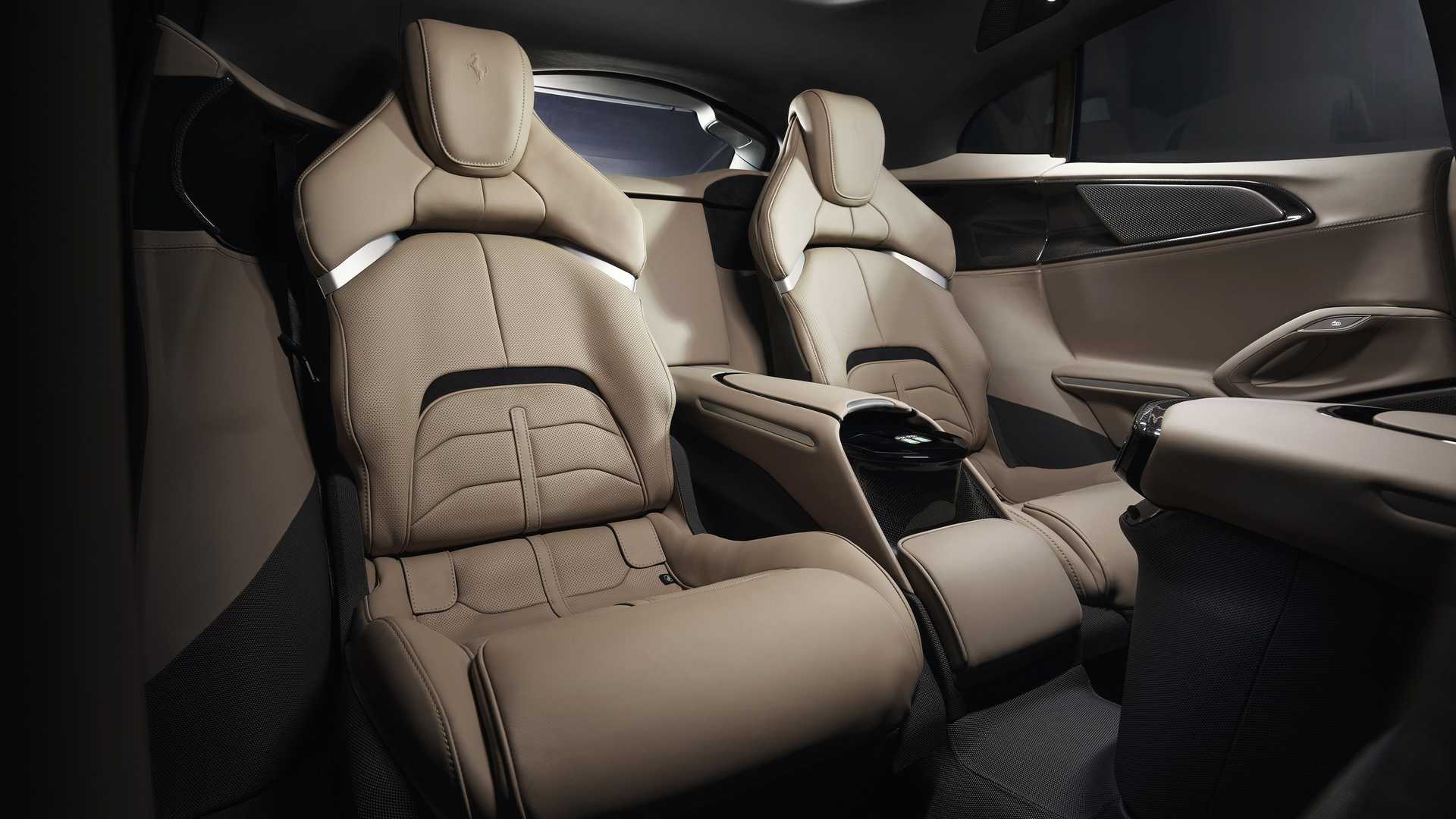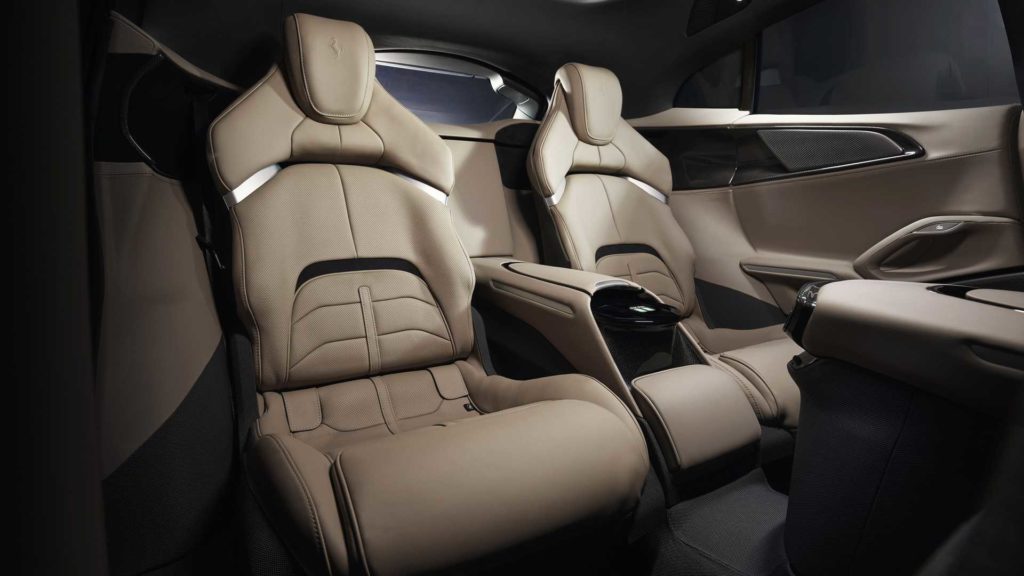 The first examples were produced in June for presentation to ultra VIP customers in July and other interested Ferrari customers in October. For those who have already pre-ordered the first deliveries are scheduled for late 2023, early 2024.
The price of the Ferrari Purosangue is higher than at Lamborghini and Aston Martin because it starts at 390 000 €... excluding malus of course.
Apparently the level of order is record at Ferrari, especially when the V12 atmo was announced. In order to maintain its exclusivity, Ferrari announced that the Purosangue will not exceed 20 % of the total Ferrari sales volume.
| | | | |
| --- | --- | --- | --- |
| | Ferrari Purosangue | Lamborghini Urus Performante | Aston Martin DBX |
| Engine | V12 6.5L 725 hp | V8 4.0L 666 hp | V8 4.0L 707 hp |
| 0 to 100 km/h | 3.3 sec | 3.3 sec | 3.3 sec |
| Maximum speed | 310 km / h | 306 km/h | 310 km/h |
| Weight | 2033 kg | 2150 kg | 2245 kg |
| Dimensions L x W x H | 4.97 x 2 x 1.59 m | 5.1 x 2.2 x 1.6 m | 5 x 2 x 1,6 m |
| Trunk size | 473 L | 616 L | 632 L |
| Price | 390 000 € | 220 000 € | 230 000 € |
The Ferrari Purosangue is at least 100 kg lighter than its competitors, its trunk is smaller and this is due to the coupe look.
Photo gallery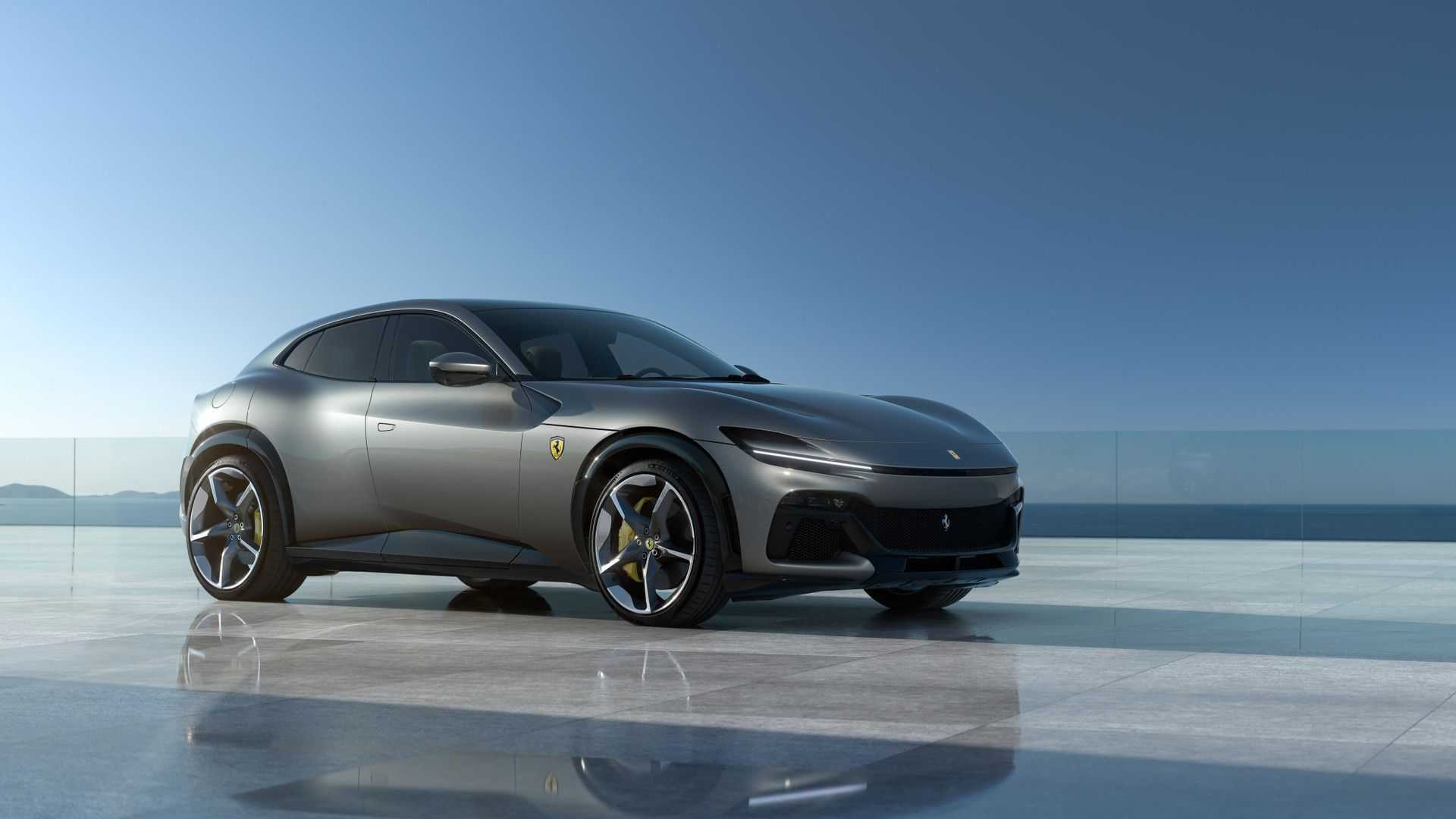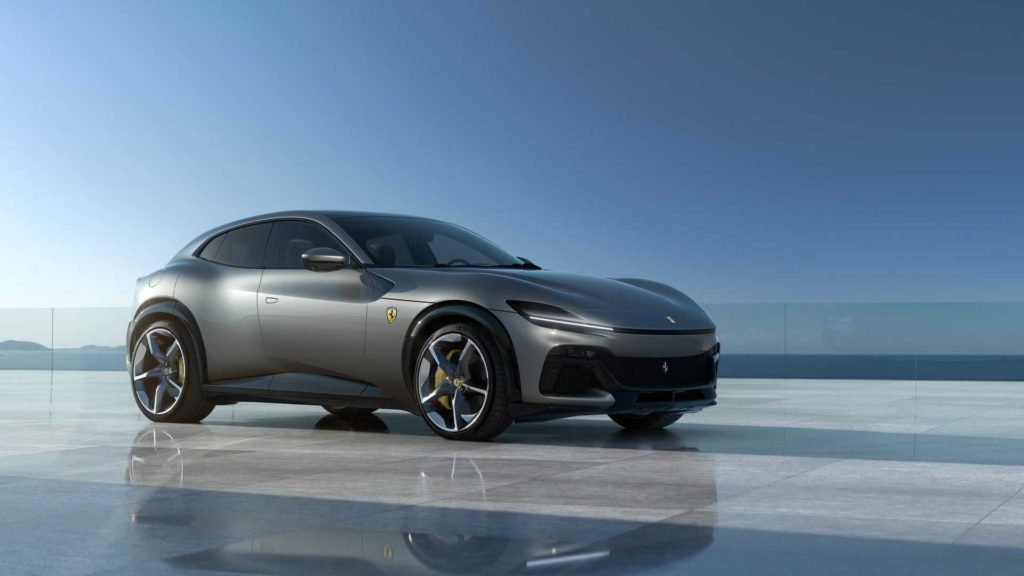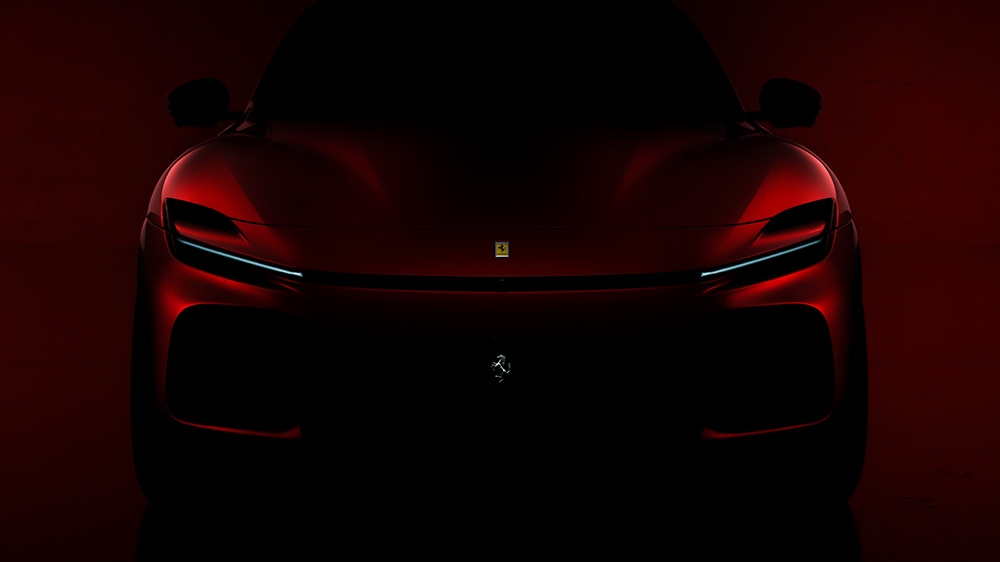 Ferrari Purosangue videos
Below are some videos of the Ferrari Purosangue that can be found on YouTube.