As you knowAlfa Romeo is preparing a new model to complete its SUV range. We're talking about the BSUV, a small urban crossover currently known as the Kid, whose photos leaked nearly 1 month ago.
And, just a few days before the presentation of the new and exclusive supercar 33 StradaleIt was hard to see what these two Alfa Romeo models might have in common...
Yet, there's a detail in its triangular grillethe scudetto, that even the most attentive fans missed: the three-dimensional logo.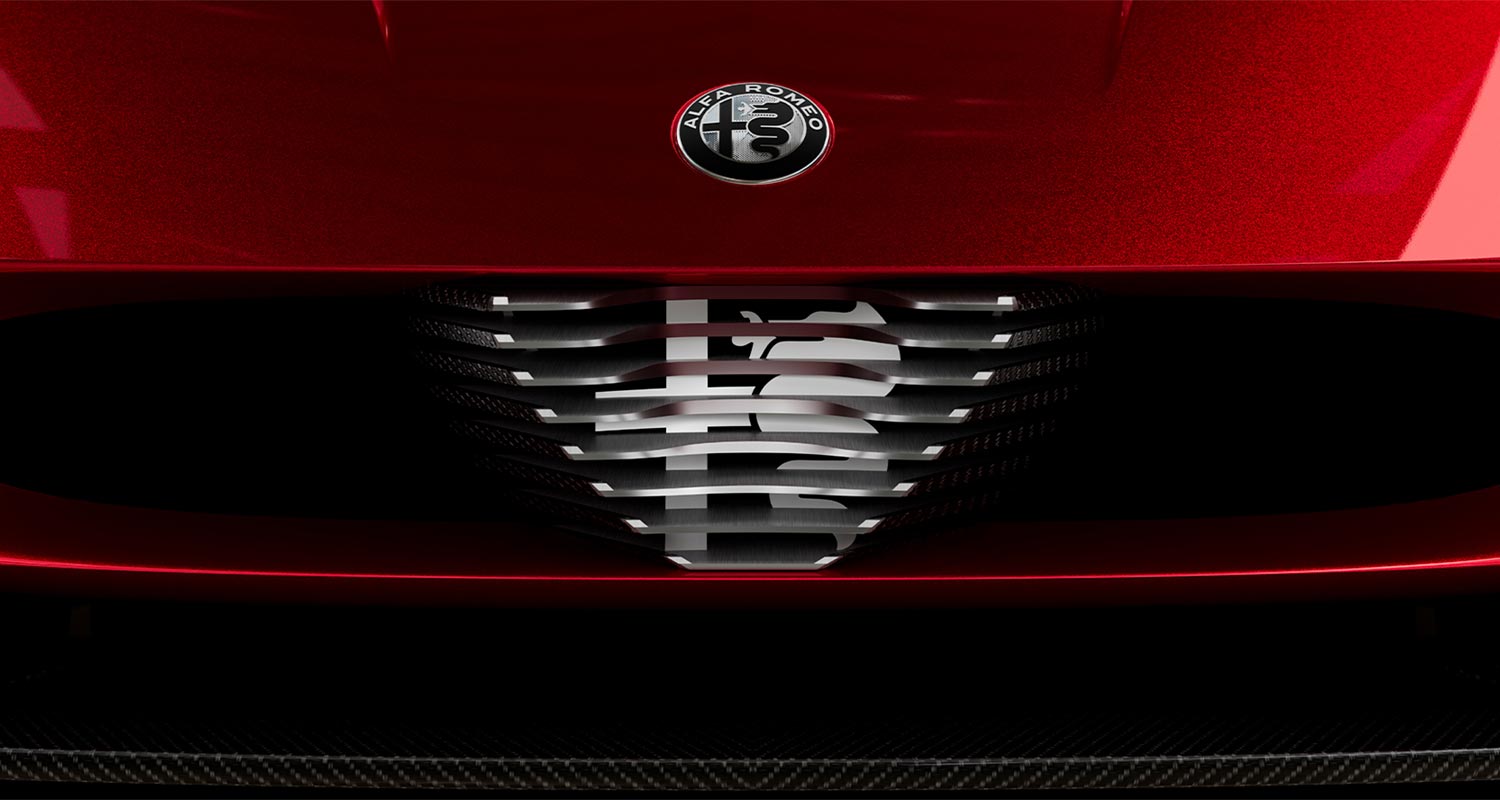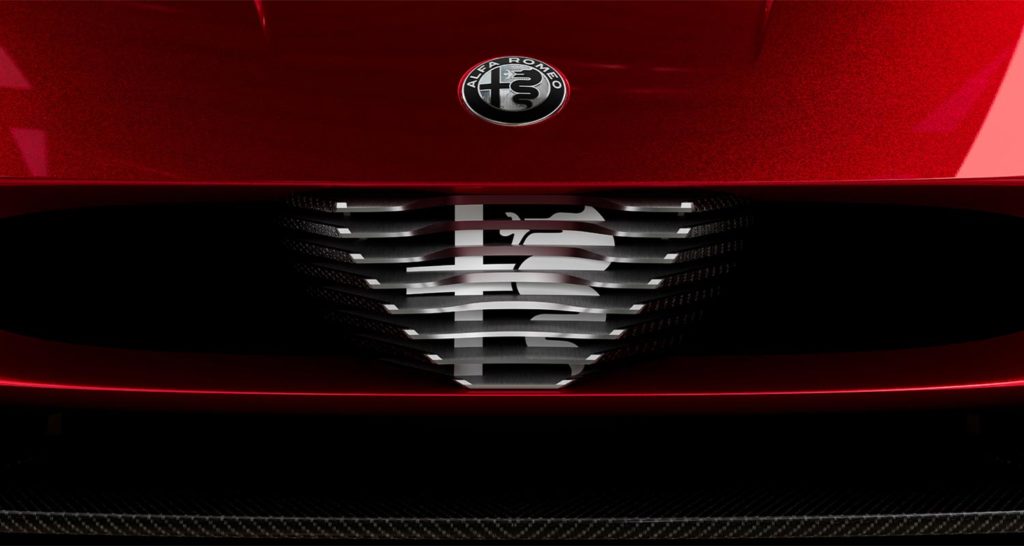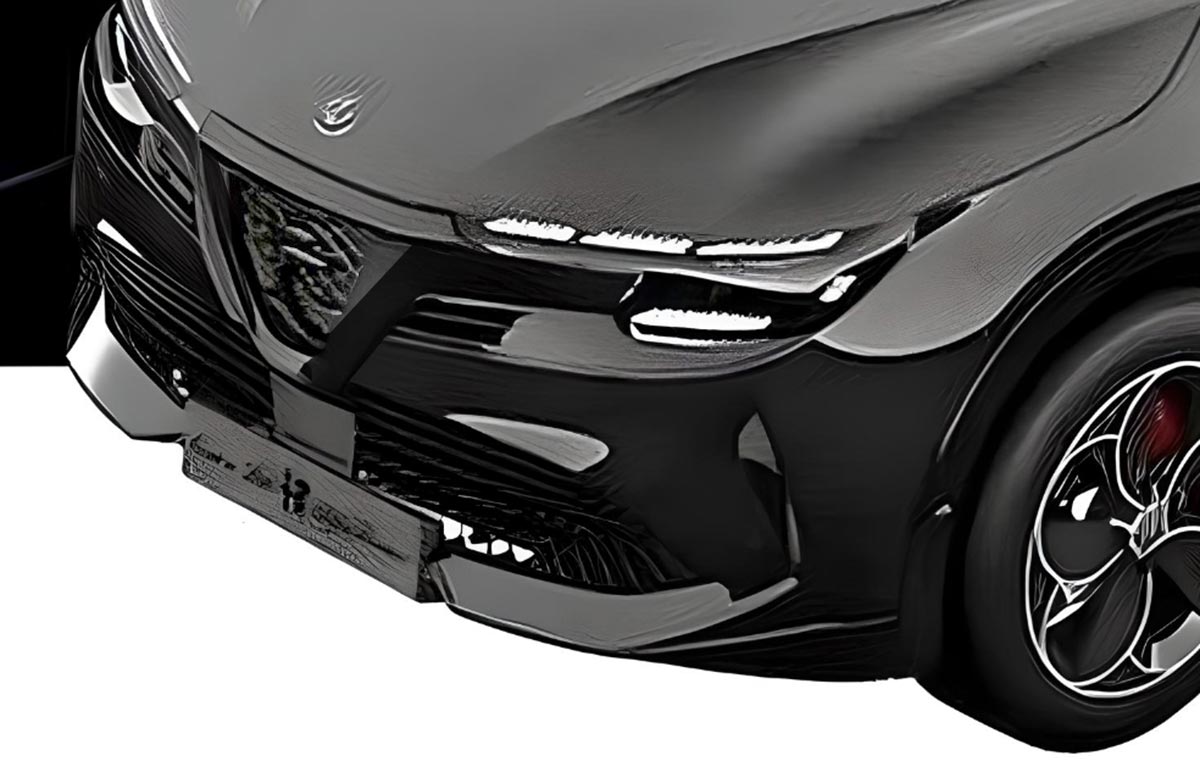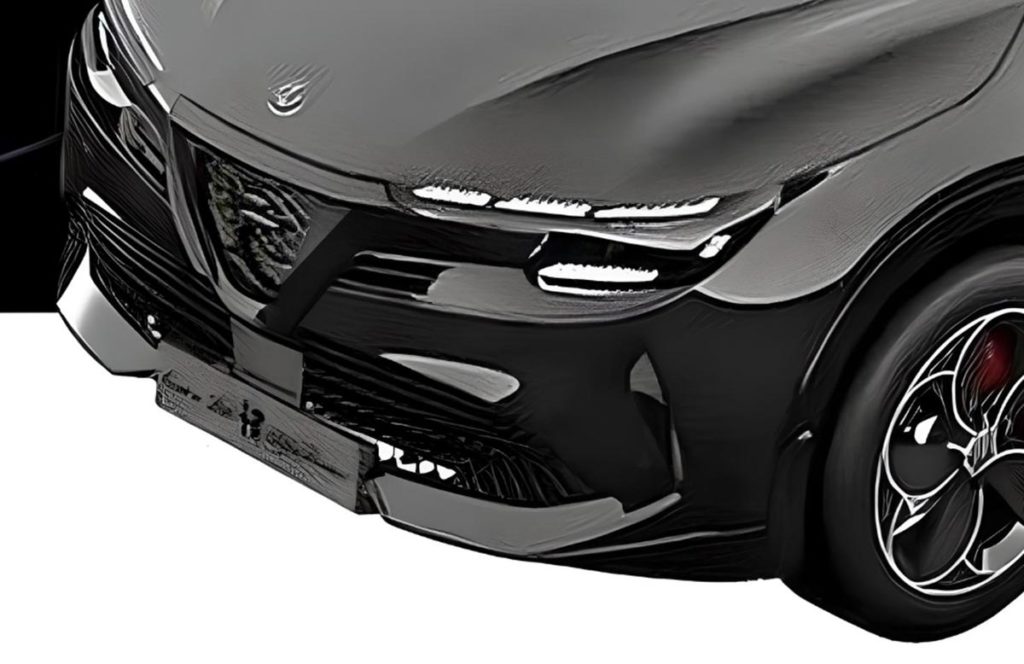 This three-dimensional logo will also be featured on the Alfa Romeo B-SUV scudetto. Yes, a detail barely visible on the leaked visuals! And it's probably one of the only elements to be carried over from the 33 Stradale by this B-SUV…
According to our information, the photos leaked on the Internet are indeed authentic, and show that it takes no elements from the Tonale, Alfa Romeo's current compact SUV, which is celebrating its first year on the market. It marks a break with the brand's current, more angular style.
The Kid will share the same platform as new Fiat 600 and the Jeep Avenger, as well as the same petrol-hybrid and electric powertrains, in the same power ratings, and the same batteries. The interior will be designed to feel like an Alfa Romeo, with sporty seats and a dashboard similar to the Tonale, with the brand's characteristic round ventilation grilles.
The Kid will be the first representative of a new generation of Alfa Romeo styling.which will be followed by the future electric Stelvio and Giulia. The latter will have an "evolved" BSUV design, both in terms of the front and rear light signature, and according to two different sources, this will be nothing like what we've seen from Alfa Romeo up to now.
The BSUV should be officially presented in 2024, under its definitive name, and will support sales of the Alfa Romeo brand with ambitious targets for years to come.