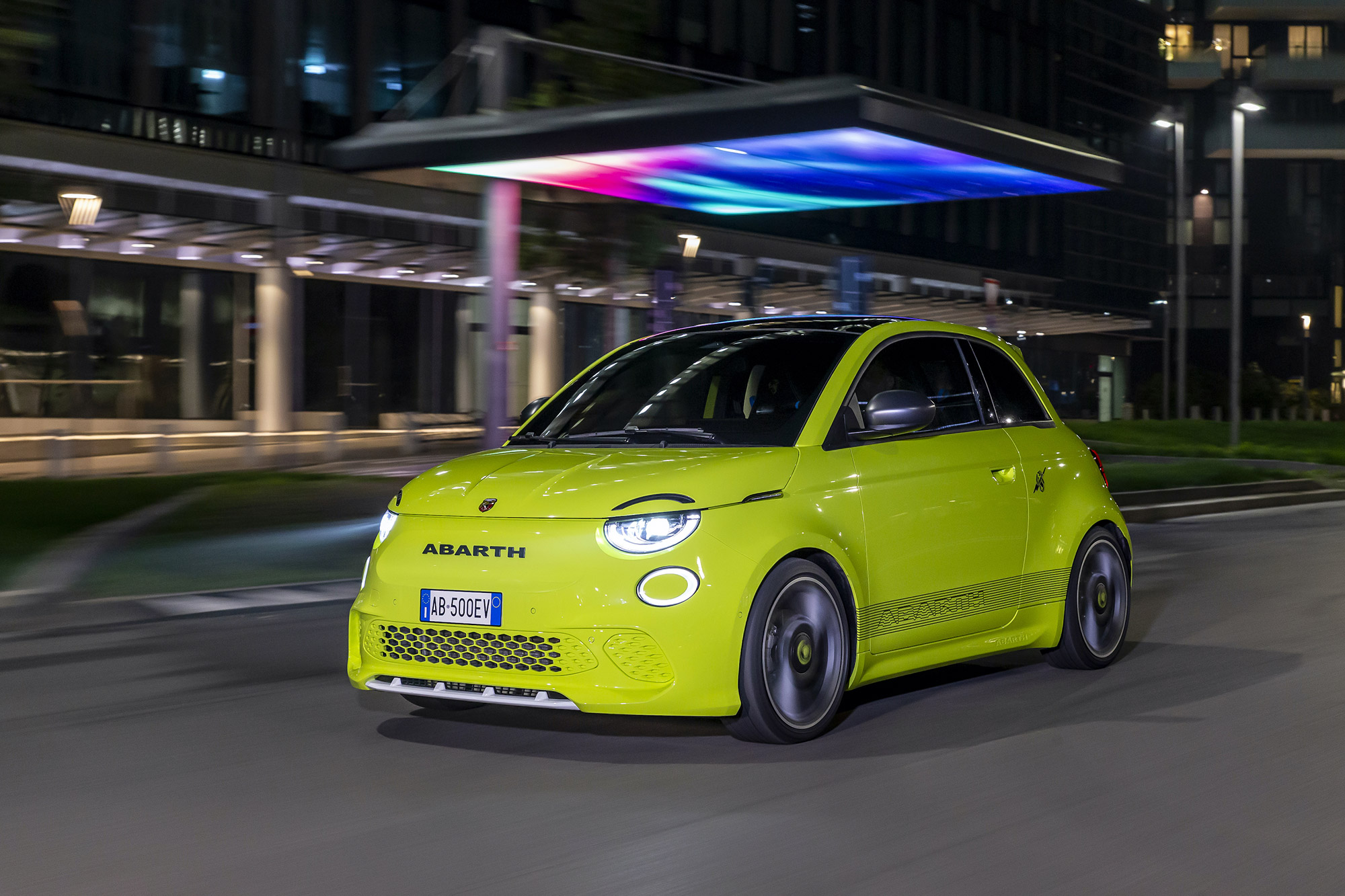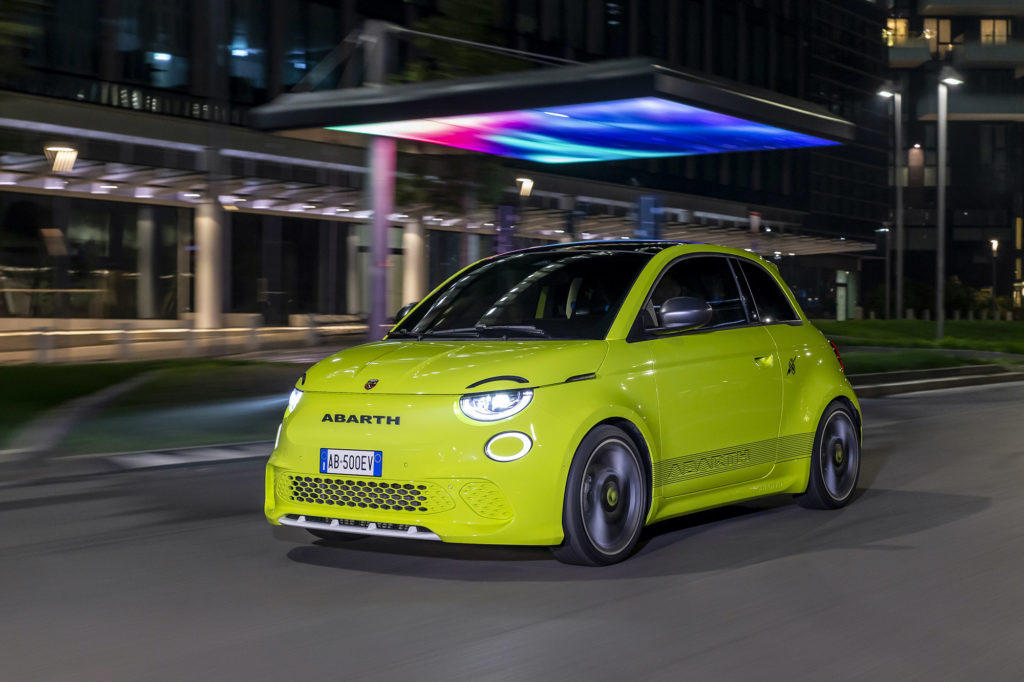 This is it! After years of no news since the Abarth 124, the scorpion brand finally presents a brand new model... and what a model: an electric one... with a price that stings! So, can an electric one always be a Abarth ? It's up to you.
Back in the past: when the electric Fiat 500 was presented in 2020, we suspected that Abarth, which has based all its latest models on those of Fiat, would one day present a prepared electric 500. This information was then made official by Olivier François, who heads the Fiat and Abarth brands, as he announced that a new Abarth 100 % would be presented in 2024.
Maybe thanks to the good financial health of the Stellantis group, the electric Abarth 500 was presented today, more than a year ahead of schedule. A real challenge for a brand whose founder used to say " Sunday at the track, Monday at the office ".
Based on the current 500 electric, Abarth has therefore "prepared" the little Fiat to turn it into a small sports car:
better weight distribution (57 % front, 43 % rear) ;
The power of the electric motor increases from 118 hp to 155 hp;
60 mm wider and 24 mm longer wheelbase;
torque from 220 Nm to 235 Nm;
3 driving modes: Turismo, Scorpion Street and Scorpion Track;
weight that remains at about 1400 kg as the Fiat 500 electric ;
autonomy which passes from approximately 320 km to 250 km;
JBL audio system;
sound generator reproducing the incomparable Abarth "roar".
According to the brand, thanks to all this, the electric Abarth 500 would be more responsive and would have better performance than an Abarth 695 whether during acceleration (0 to 100 km/h in 7 sec), during acceleration between 20 and 40 km/h or between 40 and 60 km/h and finally, it is 1 second faster than the 695 on the Balocco circuit.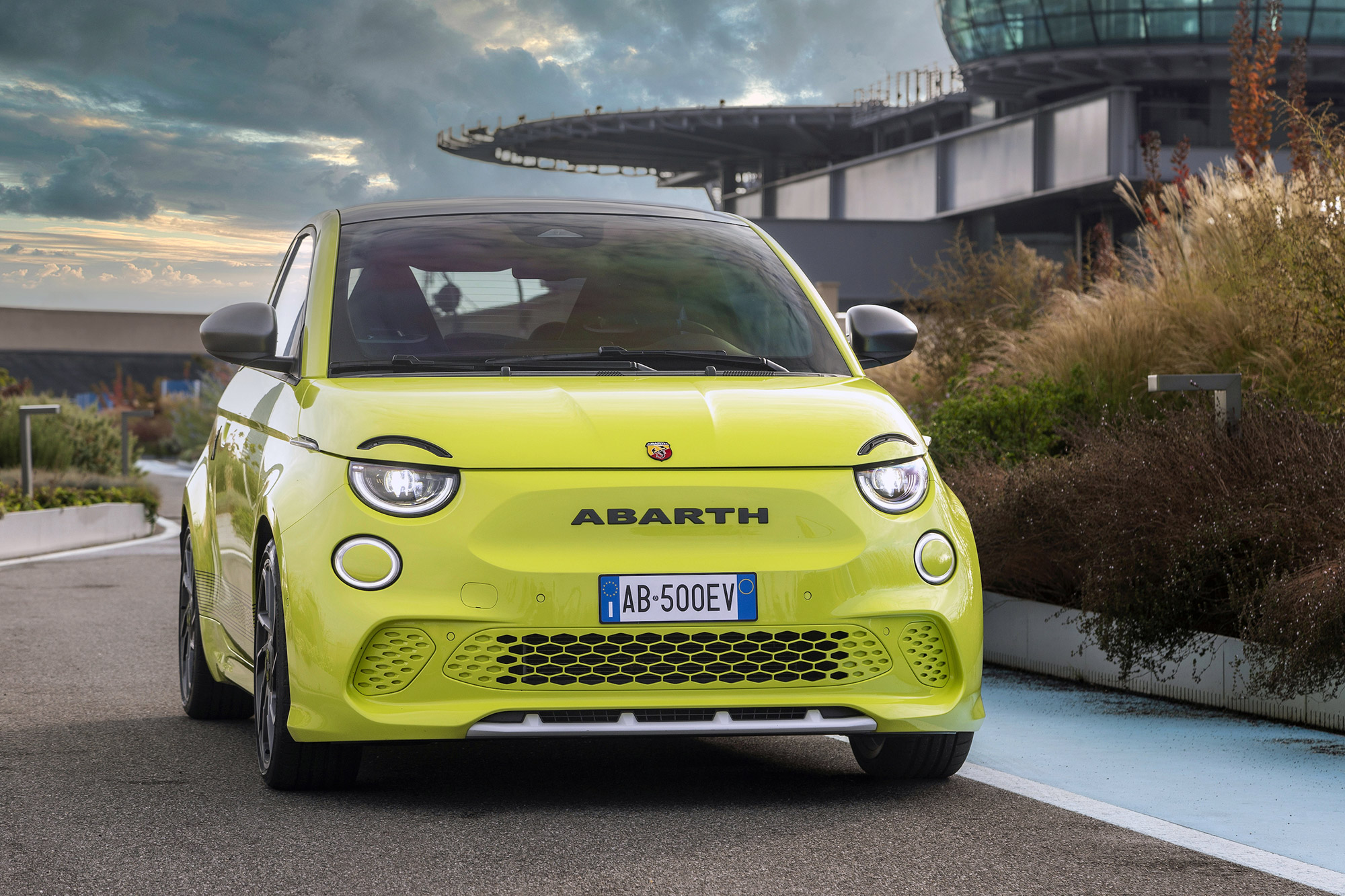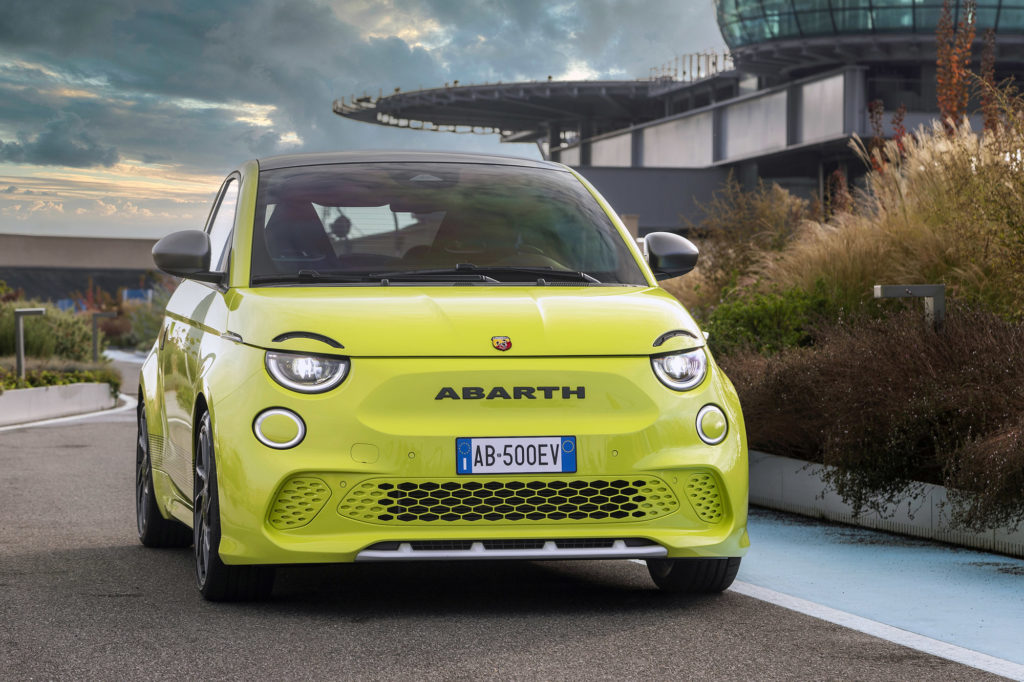 For the design, which is also a specificity of Abarths, here is what changes compared to the electric 500
a new front sport bumper
sport side skirts
a rear diffuser
18'' alloy wheels
front and rear disc brakes
sport spoiler
On board are new Alcantara sports seats, a new Alcantara dashboard, a three-spoke sports steering wheel and stitching on the door panels and central armrest.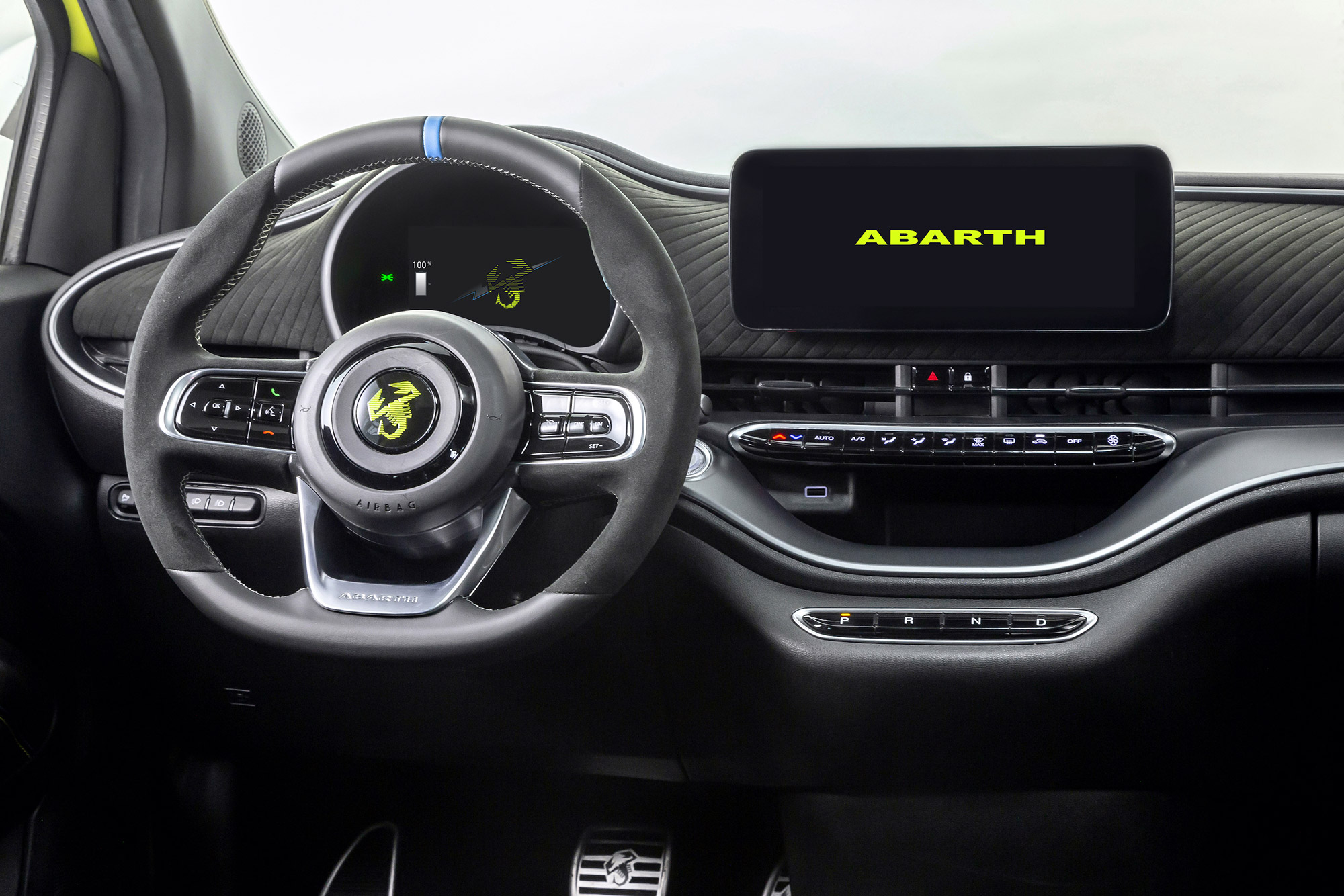 The electric Abarth 500 is now available for reservation in two colors, acid green or poison blue, as a coupe starting at €43,000, or as a convertible starting at €46,000. First deliveries in spring 2023.
Let's be honest, the brand has done its best to prepare this electric 500 as a sports car and it's quite successful.
The bad surprise is the price that stingsThis is almost 15,000 € more than the previous thermal version and 10,000 € more than the electric Fiat 500...