The manufacturer Maserati is going to bet a lot on the electric for its next models, wondering when it will be announced a passage to the 100 % electric, like Alfa Romeo in 2027 for example.
While it is known that GranTurismo, Grancabrio and Grecale electric will arrive in 2023, the Trident brand also reveals that the new electric Quattroporte, Levante and MC20 will arrive by 2025.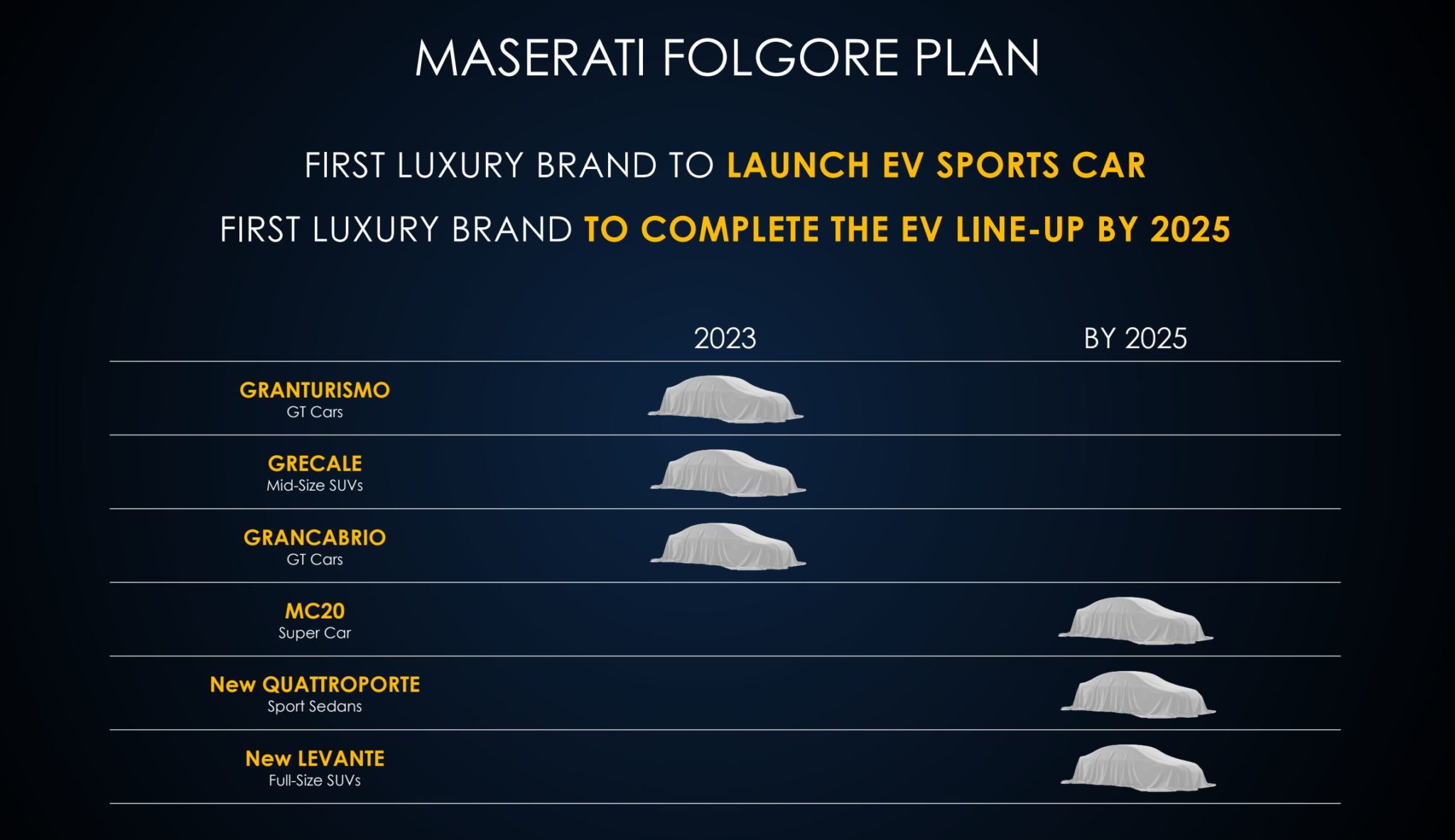 Maserati MC20 electric: already late
The announcement of a Maserati MC20 100 % electric is far from new as it was even supposed to be the first electric Maserati to be presented this year, in 2022.
On the new product plan, we learn that it will arrive fromby 2025probably at the same time as the cabrio version.
As a reminder, the electric MC20 should offer a power of more than 700 hp.
There are not many competitors, but it will come: Tesla Roadster, future Lotus 100 % electric ... Porsche has not yet announced a 911 100 % electric, Ferrari either. On the other hand Lamborghini to launch electric supercars by 2030.
New Maserati Quattroporte and Levante, new platform
The electric Maserati Quattroporte and Levante will not be based on the previous generations, as they will be brand new cars based on the new STLA platforms from Stellantis.
In this case, for the Quattroporte and Levante, it will certainly be the STLA Large, whose stated objective is to offer high-performance electric vehicles with a range of 800 km.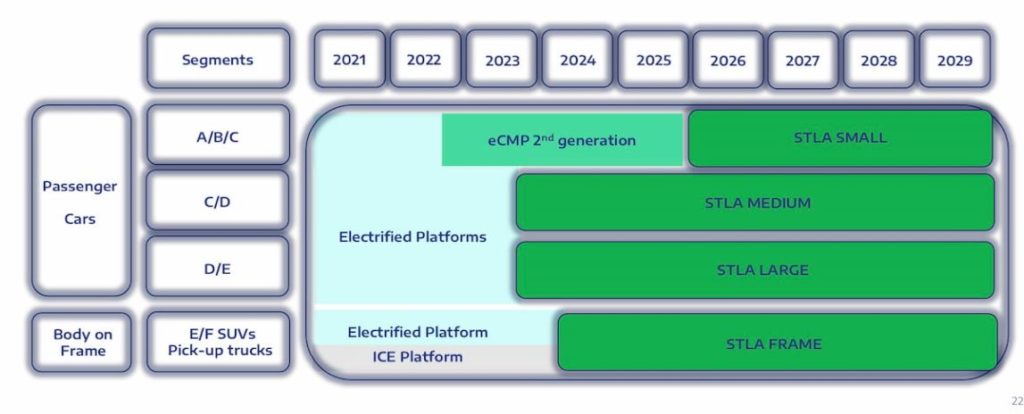 The next Maserati Quattroporte 100 % electric car will replace the current Ghibli and Quattroporte. It could compete with the Tesla S or the Porsche Taycan.
As for the Levante, presented in 2016, it will therefore be replaced by a new 100 % electric model by 2025. Note that the current generation will have 10 years of life for an Italian product, a record! It will compete with a future Porsche Cayenne 100 % electric, which will also be presented by 2025, that's good timing.