Promise kept by Lamborghini which follows its electrification and tribute limited series with this Countach unveiled at an automotive event in the United States: the LPI 800-4.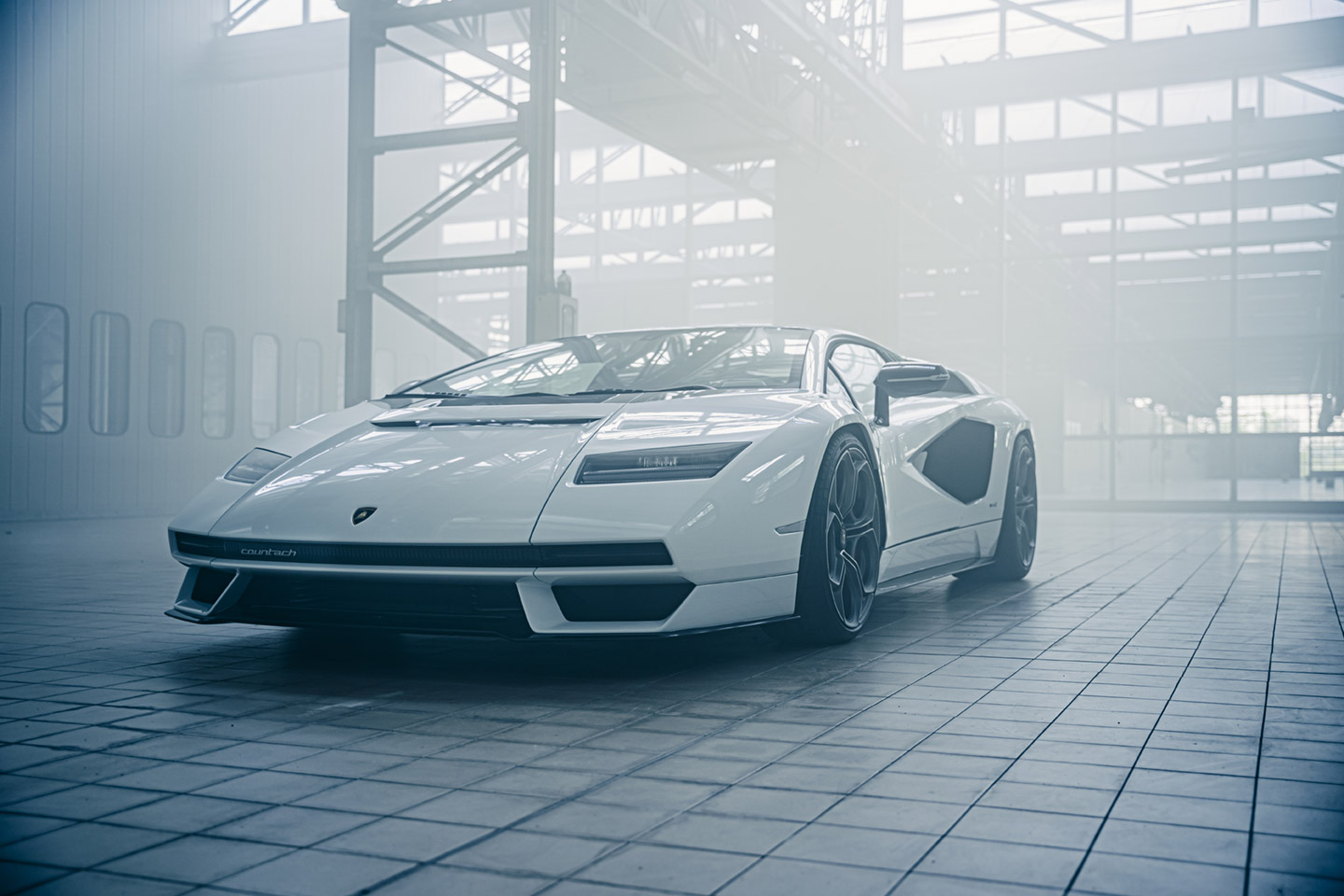 As a reminder, the Lamborghini Countach is an iconic model of the Italian brand with the bull. First presented as a concept in 1971, it was finally produced in a little more than 2,000 units in different versions. It was an extravagant supercar with a naturally aspirated V12 engine that offered in its most powerful version 455 hp, in rear-wheel drive, with a 5-speed manual gearbox, for a weight of 1,490 kg... It was not very long with 4.1 m in length nor was it very high, just over 1 meter.
In short, electrification is underway and it is the opportunity for Lamborghini to make a modern revisit of the Countach. Call it Lamborghini Countach LPI 800-4. LPI for Longitudinale Posteriore Ibrido and 800-4 for 800 hp and 4 wheel drive.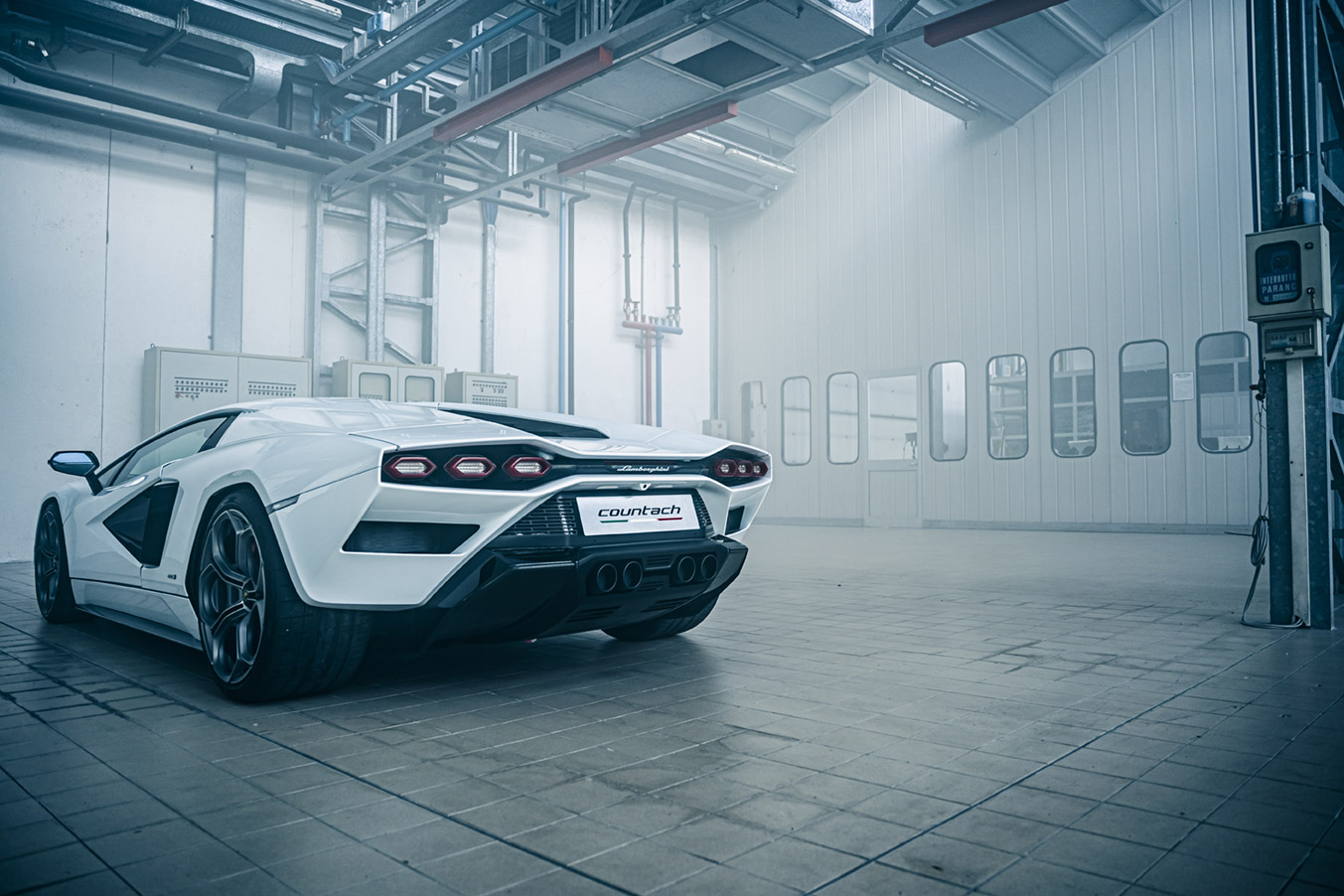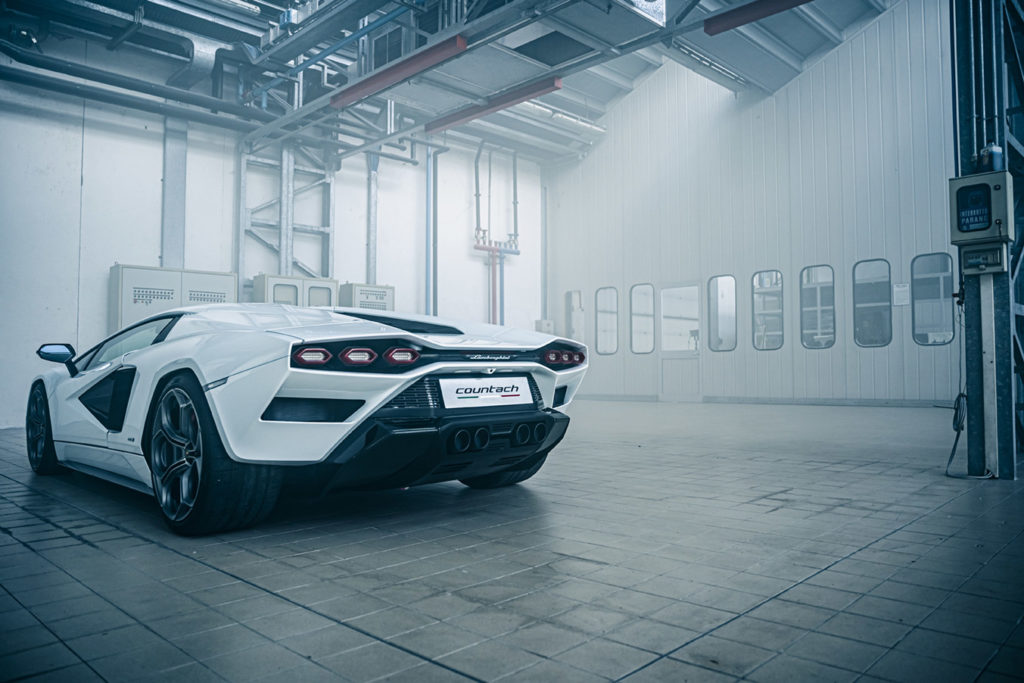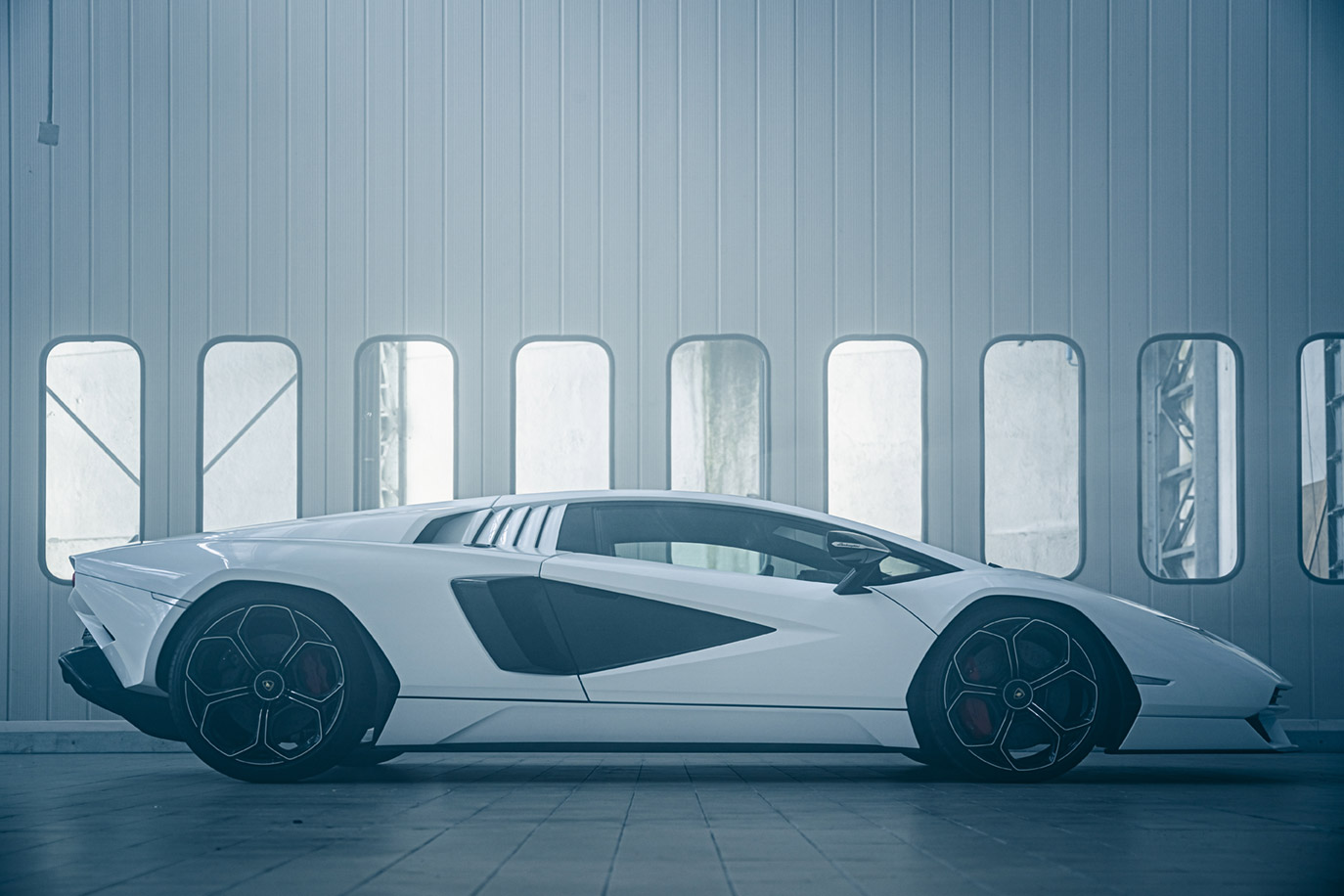 You can imagine that, even for a limited edition, Lamborhini did not start from scratch. If the look of this new Countach is a nice retro-modern revisit, for the rear it is obvious that it is a Lamborghini SIAN base that was used. The wheels were created in the "telephone" style of the 1980s according to the brand.
As for the engine, it is the naturally aspirated 6.5L V12 already used on other models of the brand, increased to 780 hp and added to an electric group of 34 hp to achieve a total of 814 hp (rounded to 800 for the name).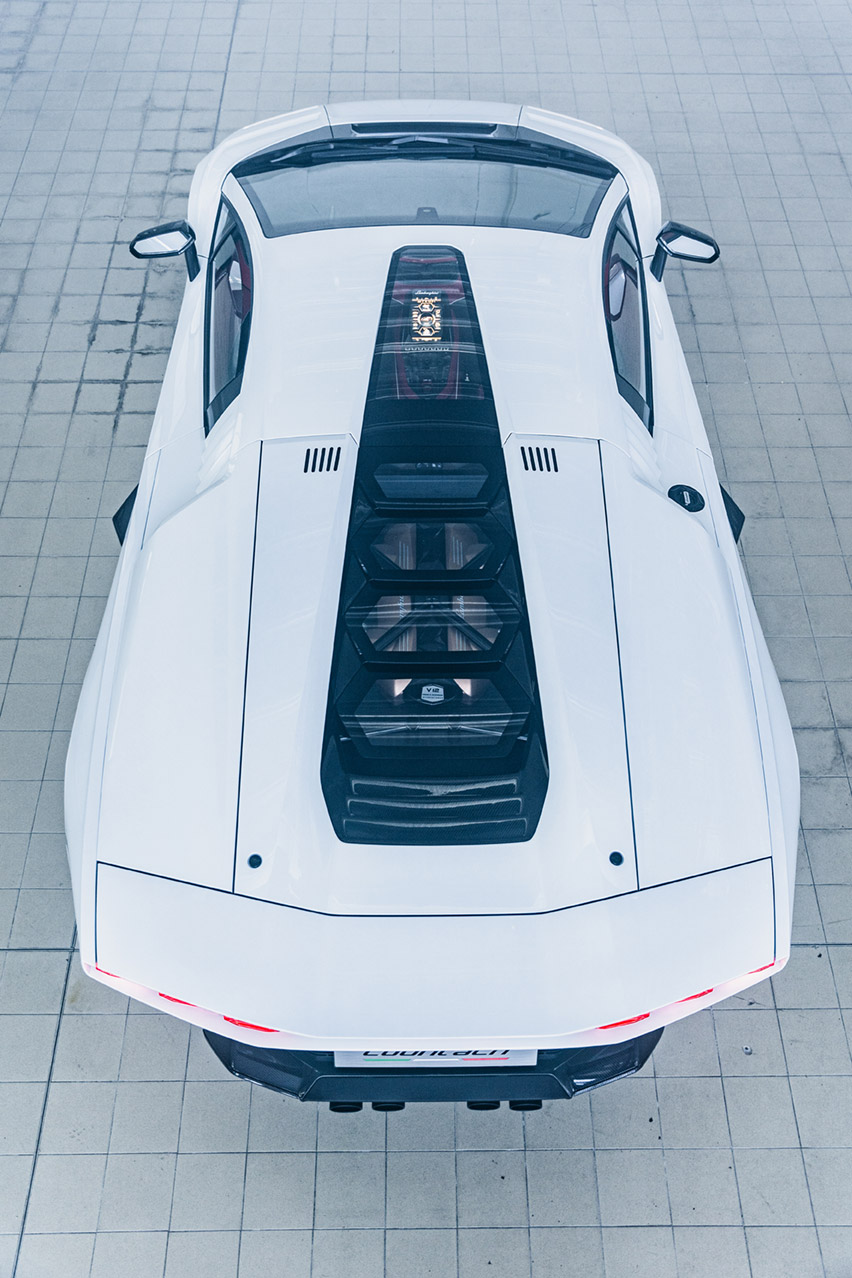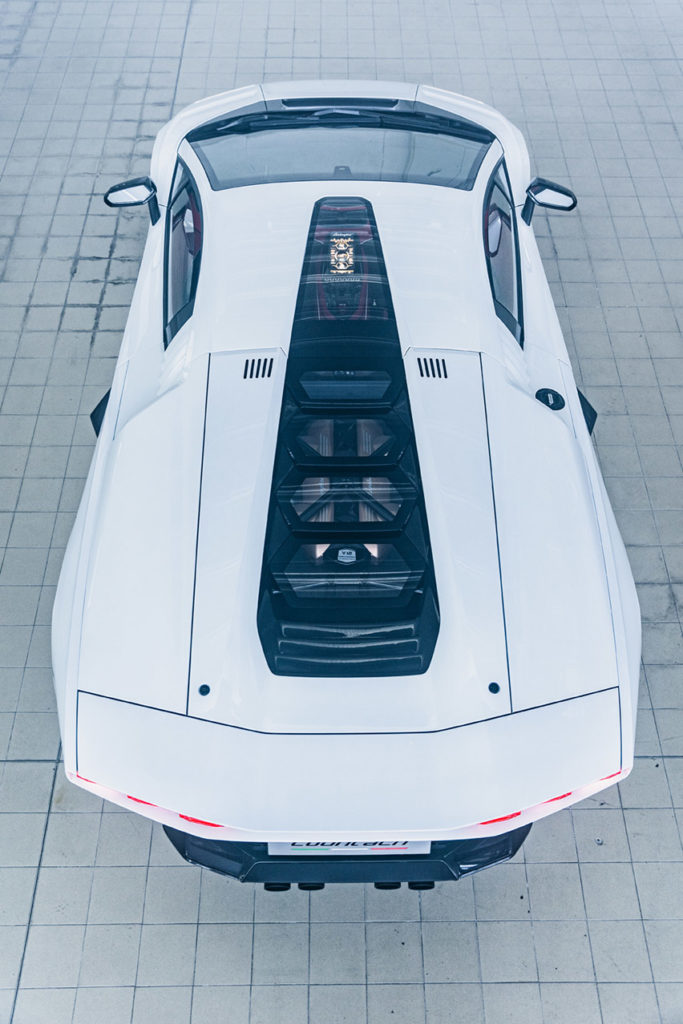 So, beyond the aesthetics, does this new Countach respect the DNA of the original? Compare instead.
| | Lamborghini Countach LP 5000 QV | Lamborghini Countach LPI 800-4 |
| --- | --- | --- |
| Year | 1985 | 2021 |
| Engine | V12 5.2 L | V12 6.5L |
| RPM max | 7,000 rpm | 8,700 rpm |
| Power | 455 hp | 814 hp (780 + 34) |
| Couple | 500 Nm | 720 Nm |
| Weight | 1,490 kg | 1,595 kg |
| 0 to 100 km / h | 4,8 s | 2,8 s |
| Vmax | 306 km/h | 355 km/h |
| Length x width x height | 4.1 x 2 x 1 m | 4.9 x 2.1 x 1.1 m |
You can see that in terms of dimensions, weight and naturally aspirated engine, everything is respected. The only difference is that the original Countach has rear-wheel drive, while the LPI 800-4 has four-wheel drive. But, would 814 hp in the rear wheels alone really be reasonable?
Video presentation (quite successful, congratulations to the communication agency).
Produced in 112 copies, deliveries of the Lamborghini Countach LPI 800-4 will start in the first quarter of 2022. Since it is a limited series, the price is not publicly announced, but those who had access to the price speak of 3 million euros.