Who hasn't had this happen before? You try to start your car (or motorcycle) and nothing happens or at best the engine tries to start with difficulty. Your battery is showing signs of weakness? Your car does not run often and you want to preserve the battery? This is the breakdown.
You need a booster, battery charger! But which battery booster / charger to choose? The buying criteria are power, portability, functionality and of course, price!
But there are dozens and dozens of battery boosters and chargers. So, below, our selection of the best boosters and chargers for batteries. They are all easy to use.
The 3 best booster, battery chargers
The most popular booster and charger brands are NOCO, an American brand and CTEK, a Swedish brand. They are of excellent qualityThese are portable and used by the majority of automotive professionals.
All the products below are compatible with diesel and gasoline model vehiclesThey are equipped with start and stop and for lead-acid batteries. They also work for motorcycles. Prices range from 130 € to 200 €. This device is an investment, almost indispensable, which can be used for several vehicles. The size of these devices is small, so they can be stored in the trunk of a car or in a closet.
1 - NOCO Boost HD GB70 : the most powerful booster
The NOCO Boost HD GB70 is a charger but above all a booster that allows you to start cars whose battery is totally discharged.
With its 2000 amp capacity, it is designed to allow up to 40 starts on a single charge.
Compatible engines are gasoline up to 8L and diesel up to 6L.
This booster is also a charger and a charge maintainer.
Another plus, it comes with USB adapters to allow you to charge your accessories like smartphone, headphones, etc.. And finally, another advantage, this booster can make lamp if needed.
Its price, a little over 200 €. It is well worth it.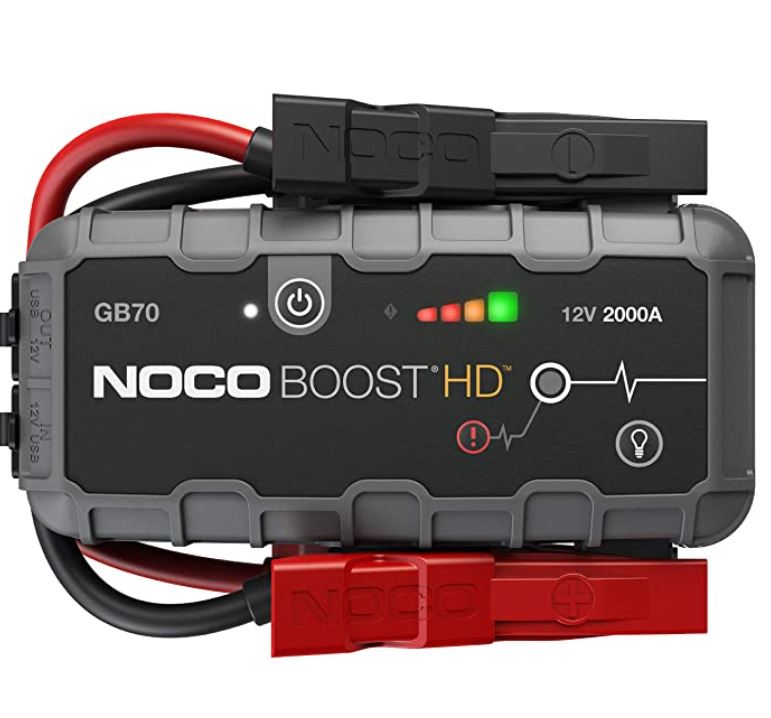 2 - NOCO Boost Plus GB40 : booster with the best performance / price ratio
The NOCO Boost Plus GB40 is a charger and booster for starting a car with an empty battery. It is more compact than the GB70.
With its 1000 amp capacity, it is designed to allow up to 20 starts on a single charge.
Compatible engines are gasoline up to 6L and diesel up to 3K.
This booster is also a charger and a charge maintainer.
It is also a flashlight and comes with USB adapters to recharge your accessories.
Its price, about 130 €.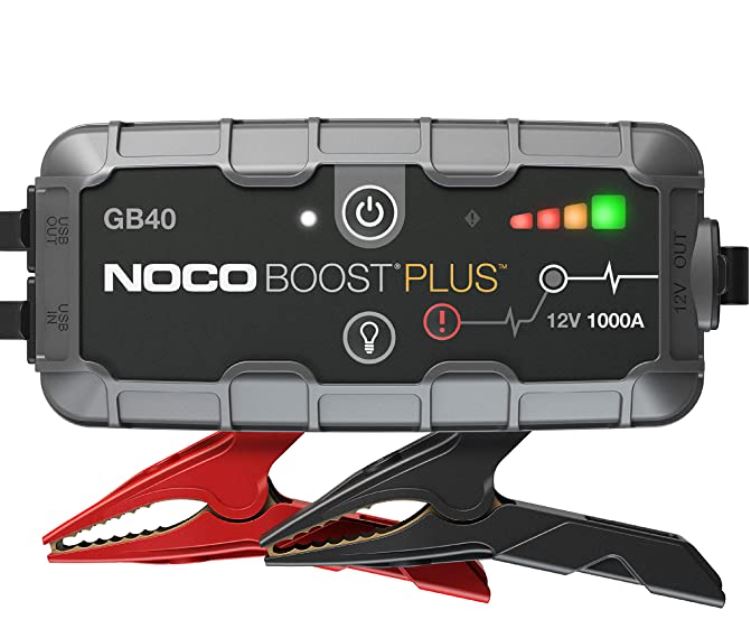 3 - CTEK MXS 7.0: the most popular charger
The CTEK MXS 7.0 is the most common charger and charge maintainer in the automotive world. Cars and caravans that do not drive very much are often connected to this device which helps to preserve the battery.
It is used by many luxury car brands.
A reconditioning mode even allows you to try to save a battery in bad condition or completely discharged.
Be careful, it doesn't do booster but if you are looking for the charger and charge maintenance features, it is the ideal product.
Its price, about 150 €.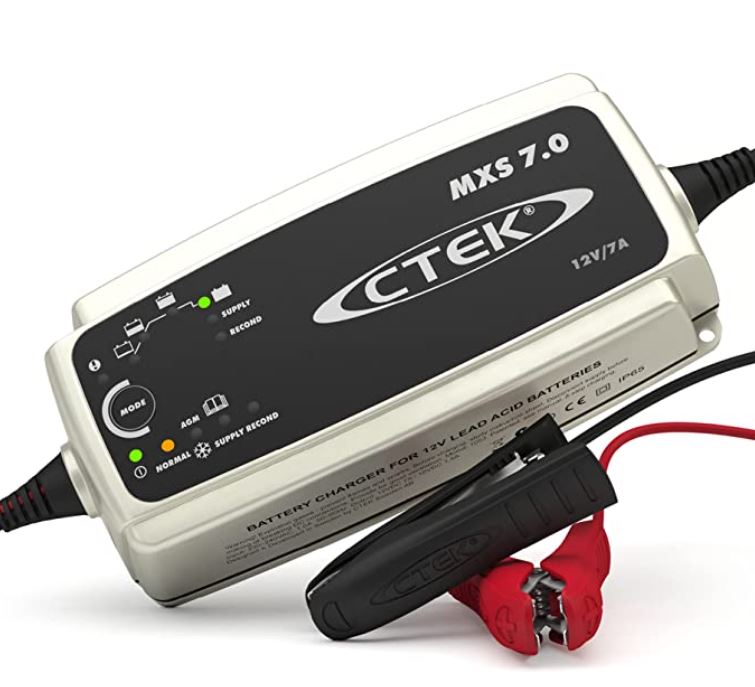 How to use a battery booster?
It's very easy, anyone can do it! In the case of a booster, you make sure that it is well charged (this can take several hours depending on the capacity of the booster). If it's a charger, keep it charged, plug it into an outlet during the operation. In any case, whatever the type of device, a small green LED will indicate that it is ready.
Then you connect the red clip to the positive (+) terminal of the battery and then connect the "-" clip of the black cable to the negative terminal of the battery.
Put the contact of your car, motorhome, motorcycle, and start! The battery will receive the necessary energy to drive the starter thanks to the booster which will deliver a great power on a very short duration.
Can I use a booster for a lithium battery?
Do you have an electric bike or scooter? It is not recommended to use a booster. You can use a charge maintainer specially developed for Lithium batteries or LIFEPO4.