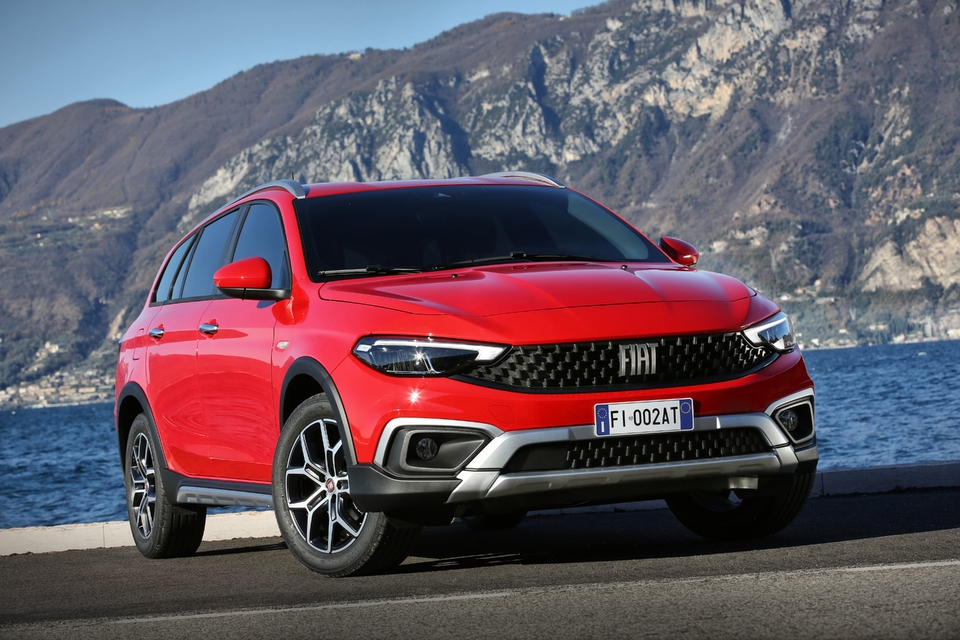 A few days ago, Fiat has officially presented a new version of its Tipo family sedan. As the withdrawal of the 4-door sedan becomes apparentto compensate for this, there appears a Cross version of the SW station wagon. This will help us to better respond to the market's aspirations.
In 2020, when the Tipo range was restyled, Fiat launched a cross-country version on the 5-door version. Curiously, the station wagon, though the preferred silhouette for this kind of vehicle in tracksuit, was not entitled to it. So, one year later (!), Fiat fixes its (voluntary?) oversight and delivers a all new Cross in a Sunday mover version.
In terms of looks, the ingredients are the same as on the 5-door sedan: additions of raw plastic on the shields, rocker panels and wheel arches. There are also decorative elements painted in satin chrome. This new version also comes with 17" specific rims. In series, we have the right to full LED headlights and lights and the suspension has been raised (which helps on winding roads!). But beware, there is no all-wheel drive here. It remains a traction car, just a little more fun and "offroad".
Finally, you should know that the presentation of this Tipo Cross SW coincides with that of the Tipo REDa special suite which was inaugurated by the 500 family a few weeks ago. It is distinguished by its red tint and its saddlery Seaqualmade of recycled plastic, recovered from the oceans.
No other information for the moment on the commercial launch in France.