We have been talking about her for months or years, Introducing the all-new Lamborghini Revueltocode name LB744, which has the heavy responsibility of replace the Aventador.
It is the first hybrid-powered production supercar from the brand Lamborghini since, if you have followed the news on our site, the Revuelto has a all-new V12 naturally-aspirated engine as well as 3 electric motors, all coupled to an 8-speed dual-clutch gearbox. Total power 1015 hp at 9500 rpm.
Now that we've said that, we'll let you admire the car a little: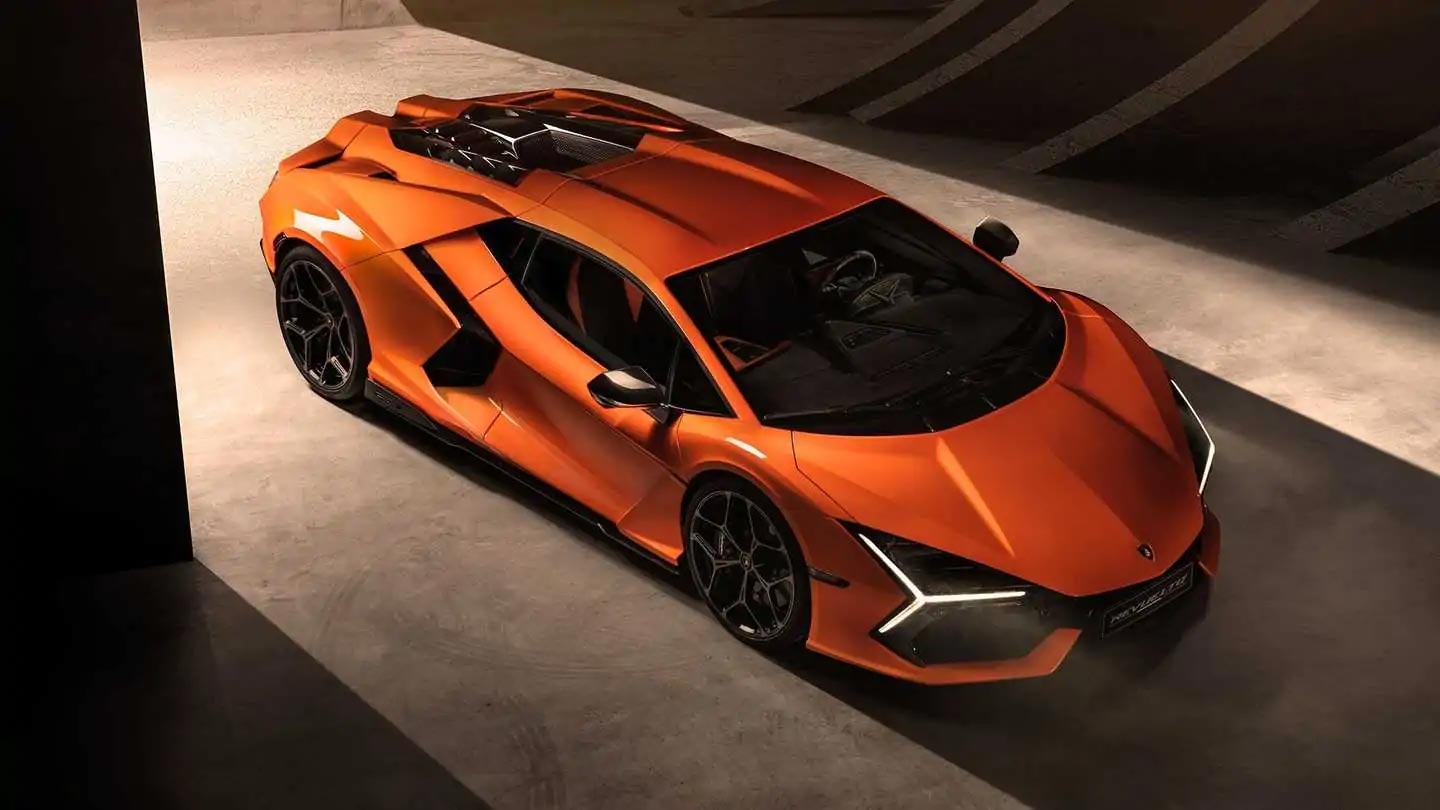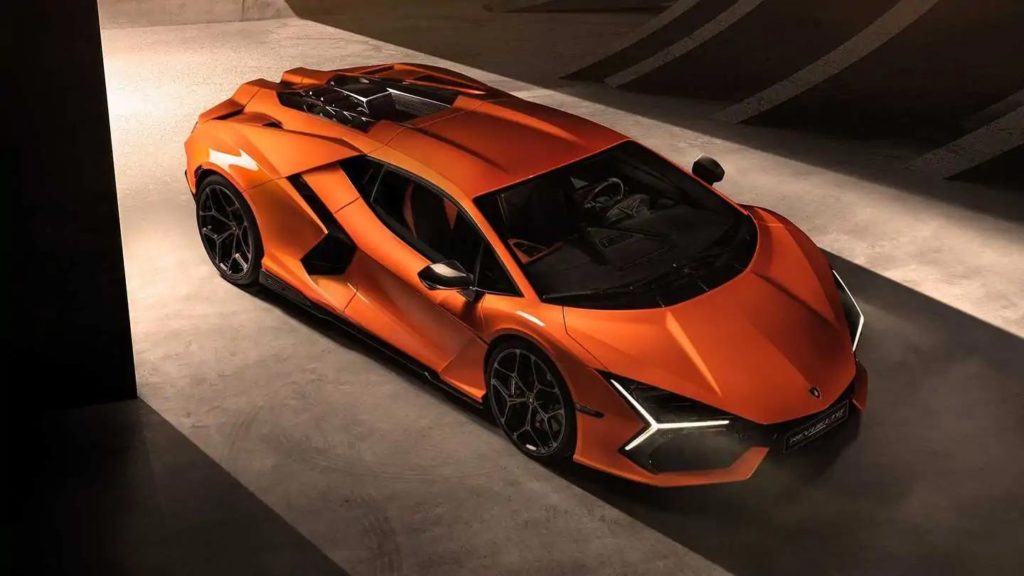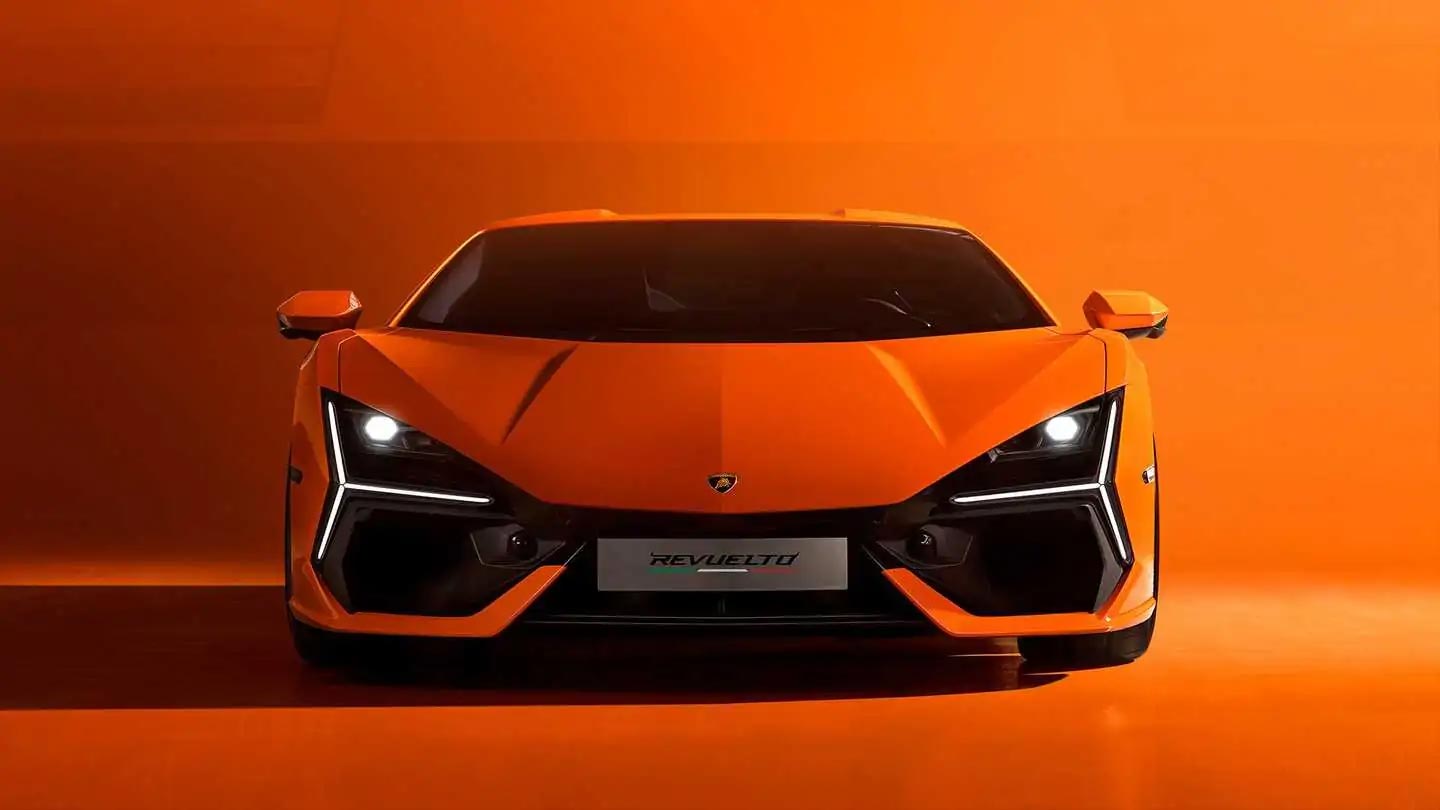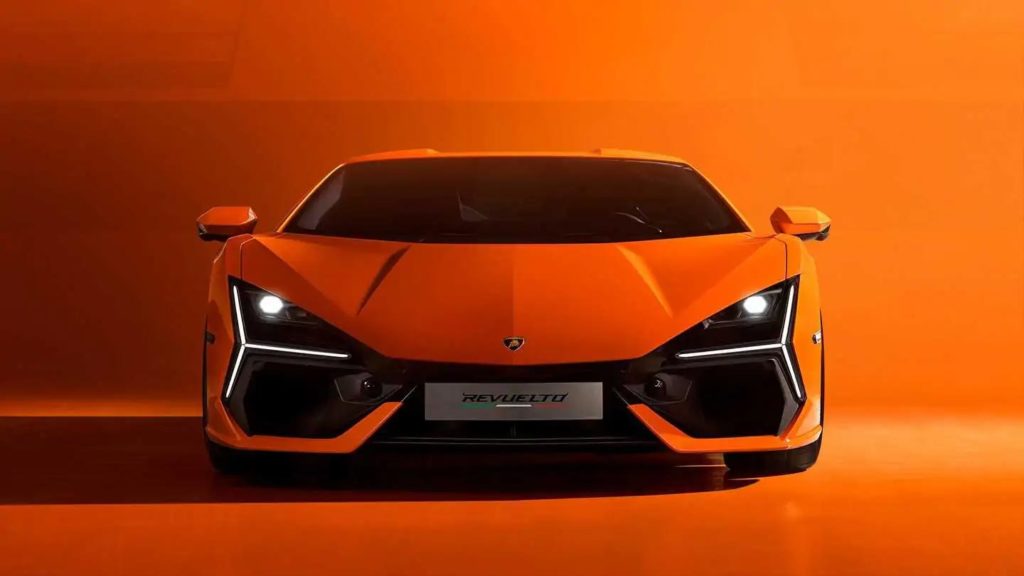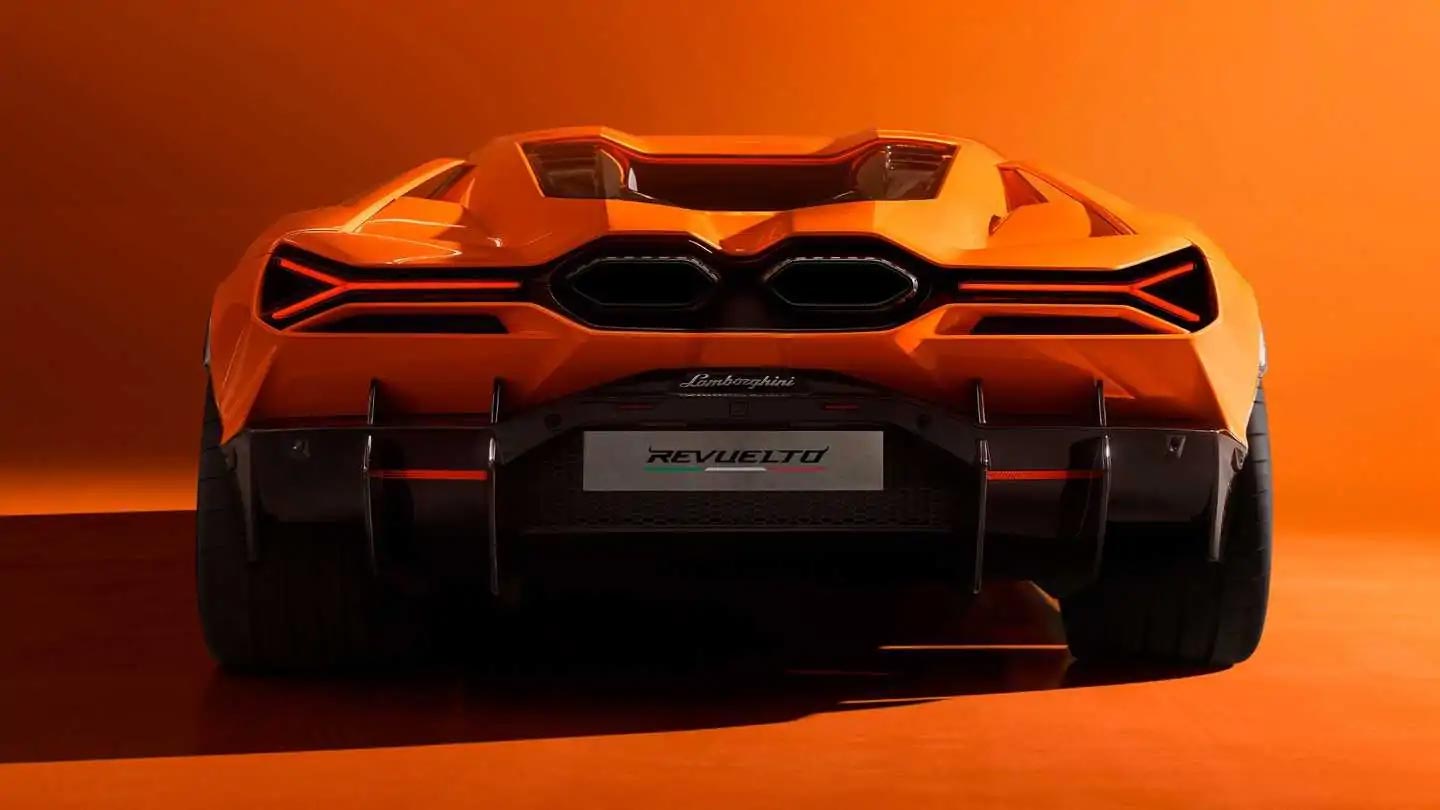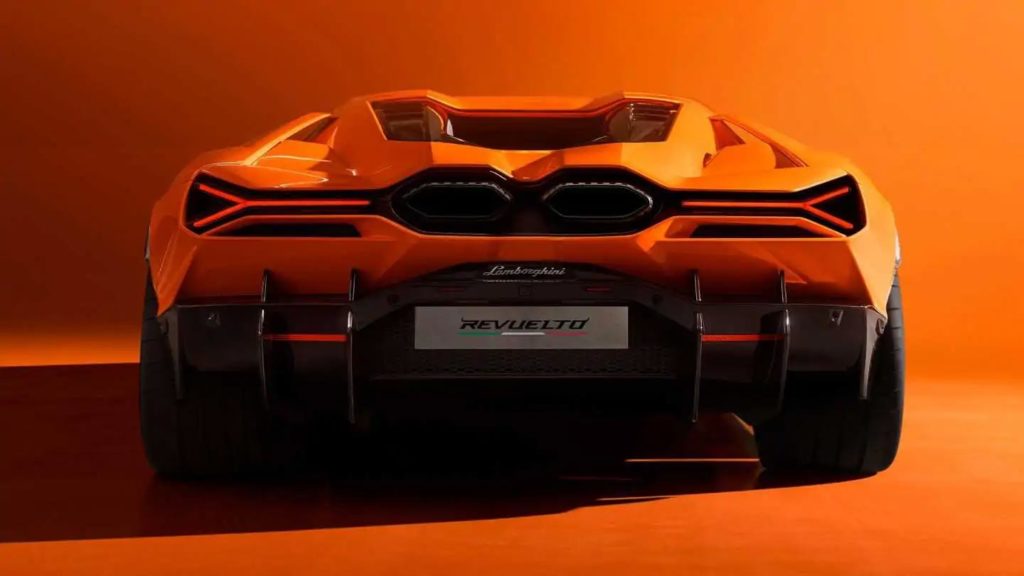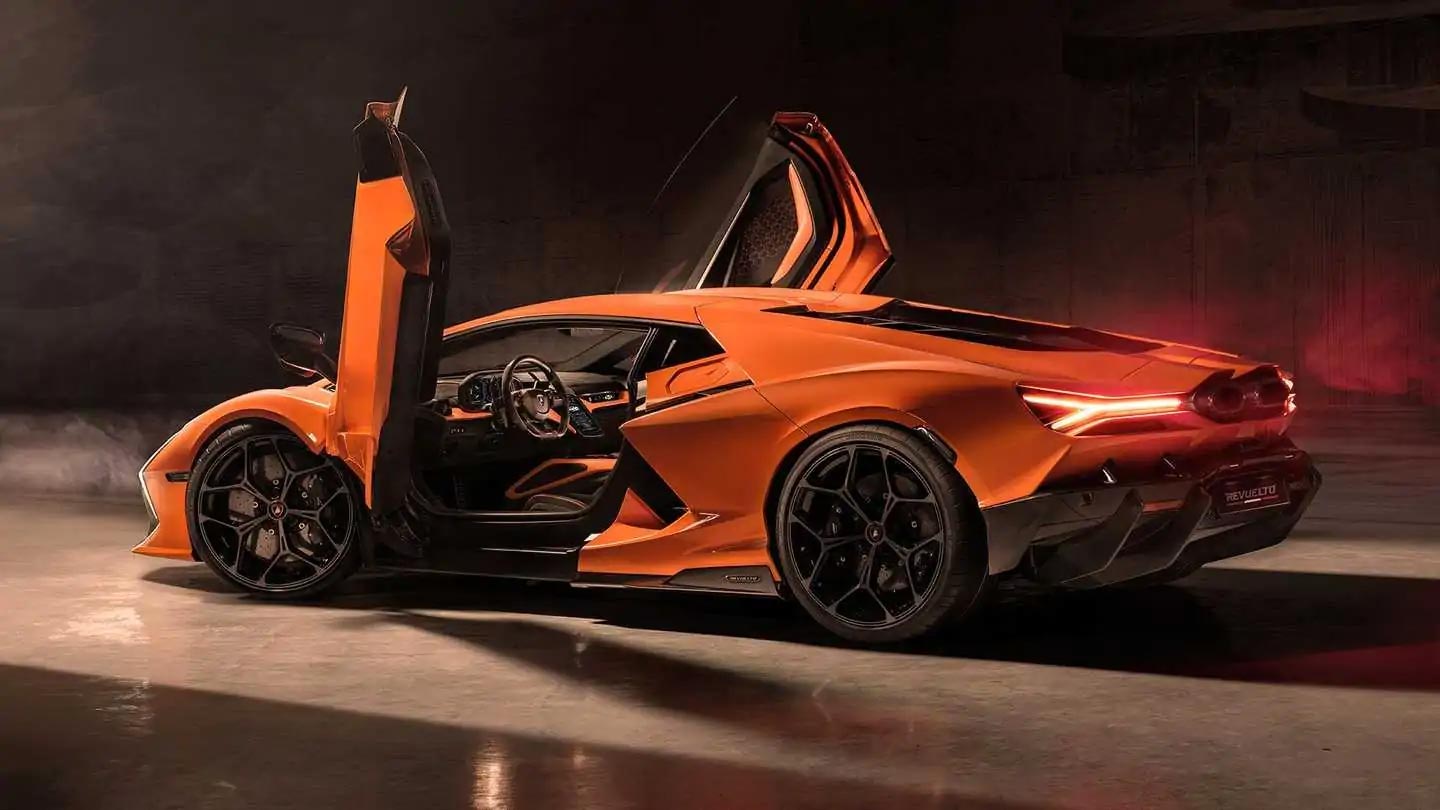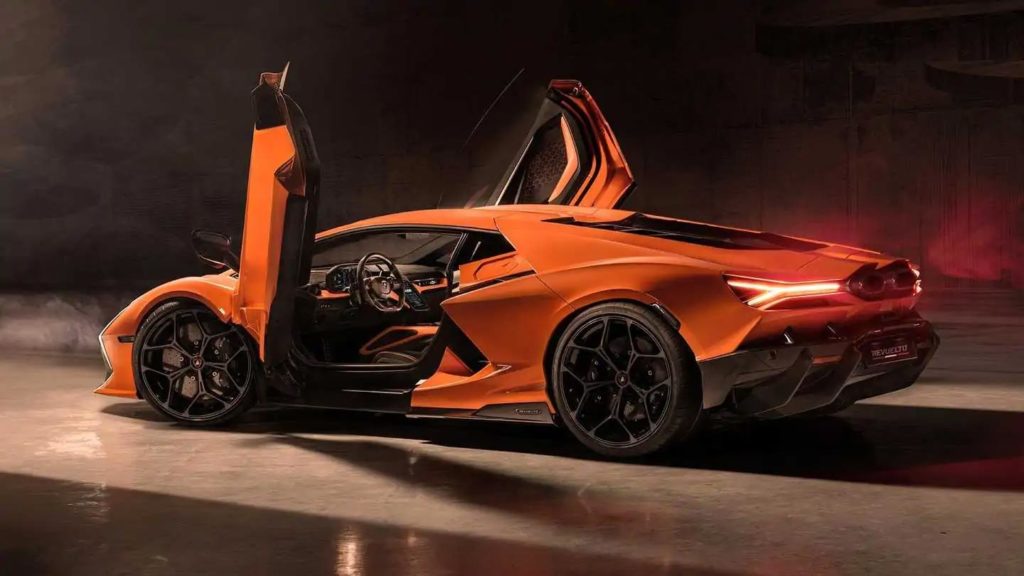 In terms of design, it is not unlike the very exclusive Lamborghini Sian presented in 2019, which itself was in fact the first hybrid but light Lamborghini (small 48V motor).
This Lamborghini Revuelto is also new by its all-carbon monocoque. To save weight, it is also the first supercar to use forged carbon fiber for the front impact area (which is used to deform in the event of a crash to absorb the impact). As a result, the Revuelto's chassis is 10 % lighter and this impact area is 20 % lighter than the Aventador's.
We don't have all the information about the weight and dimensions yet (the article will be updated when it is).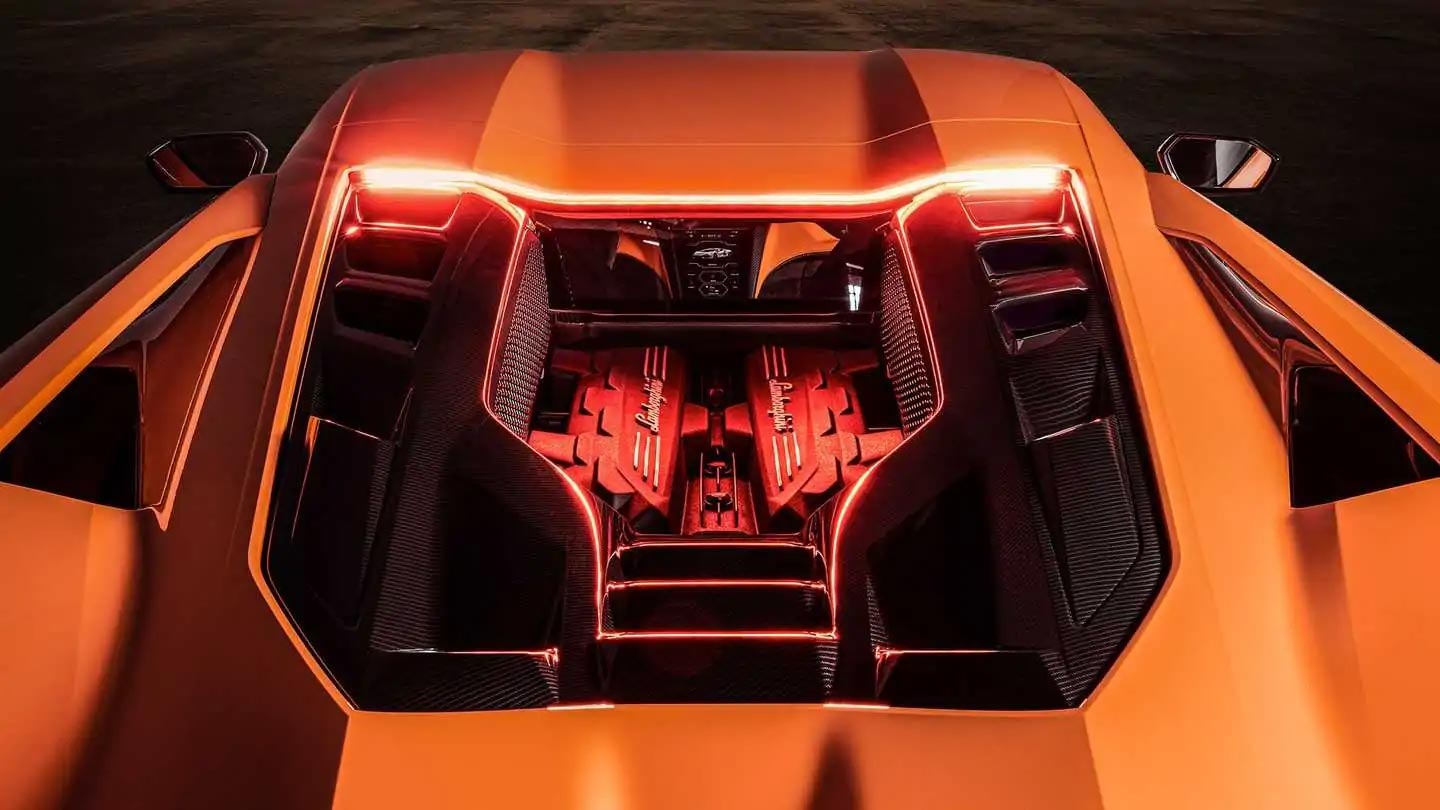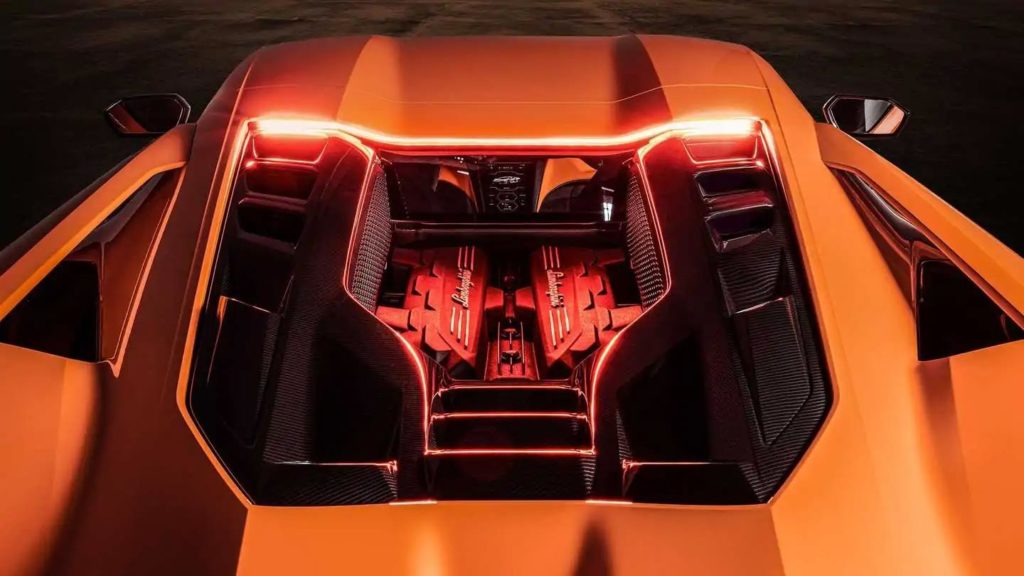 One thing that stands out about this new Lamborghini is that it's the first time that the engine is so prominent and visible on the design of the car, like some Ferraris. And it's true that it's beautiful.
In terms of customization, customers will be able to do almost anything they want with a wide choice of accessories and especially more than 400 possible colors! Lamborghini has understood that with its previous models, their customers like customization. Equivalent to what is done with the Tailor Made at Ferrari and the Fuoriserie at Maserati.
The interior of this model is a little dark but one can distinguish from the use of alcantara, carbon and stitched leather. In the center there is an 8.4 inch touch screen, behind the steering wheel a 12.3 inch screen and on the passenger side a 9.1 inch panoramic screen.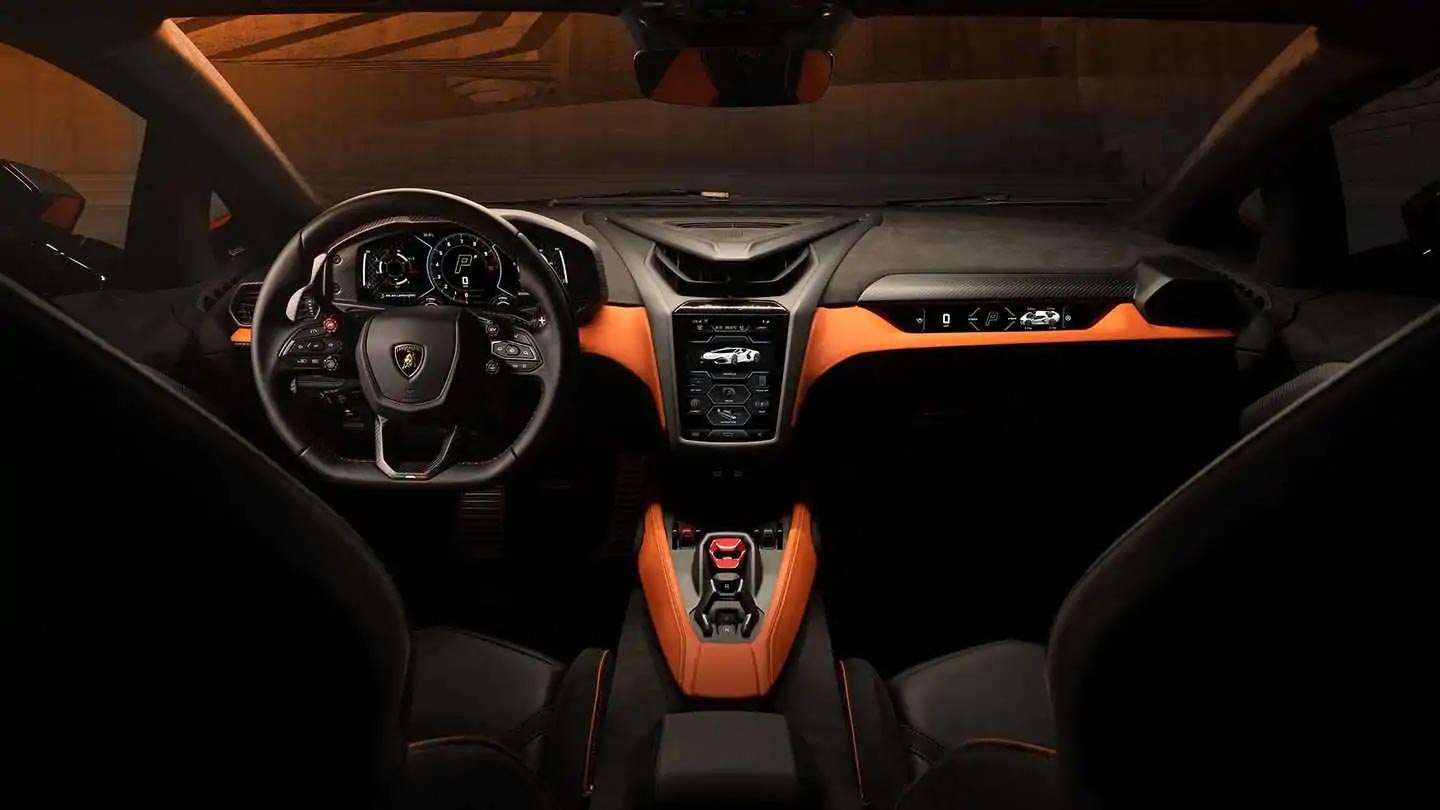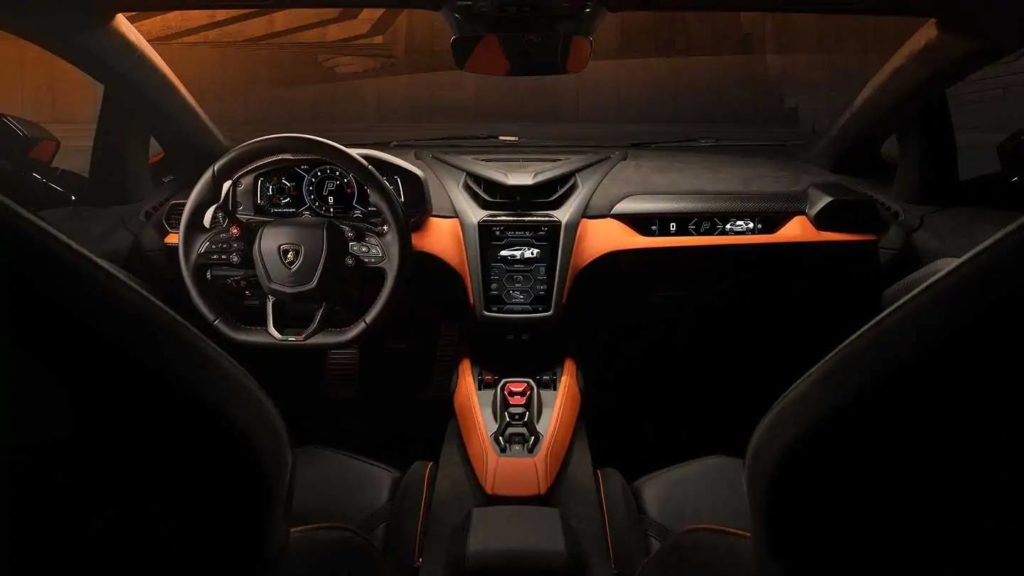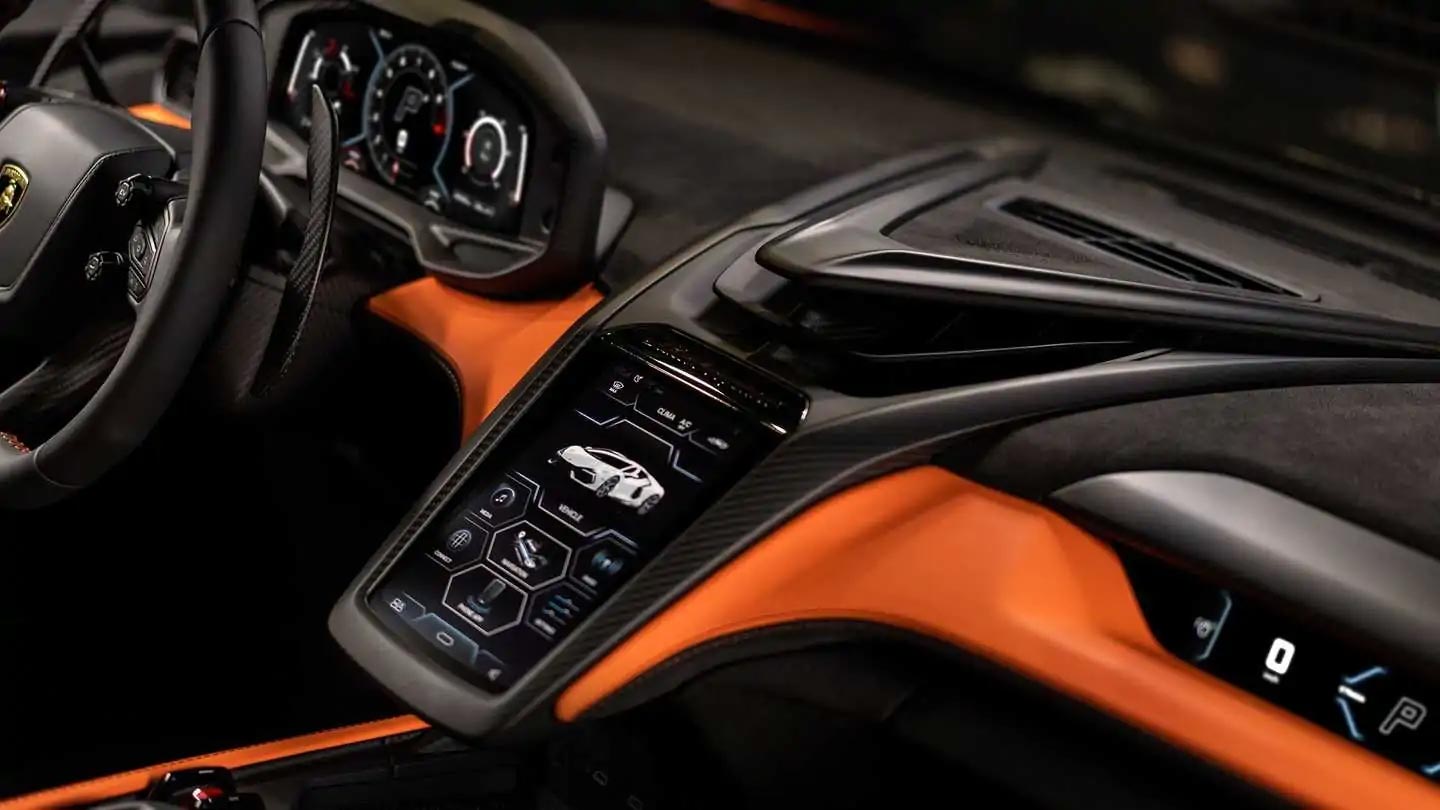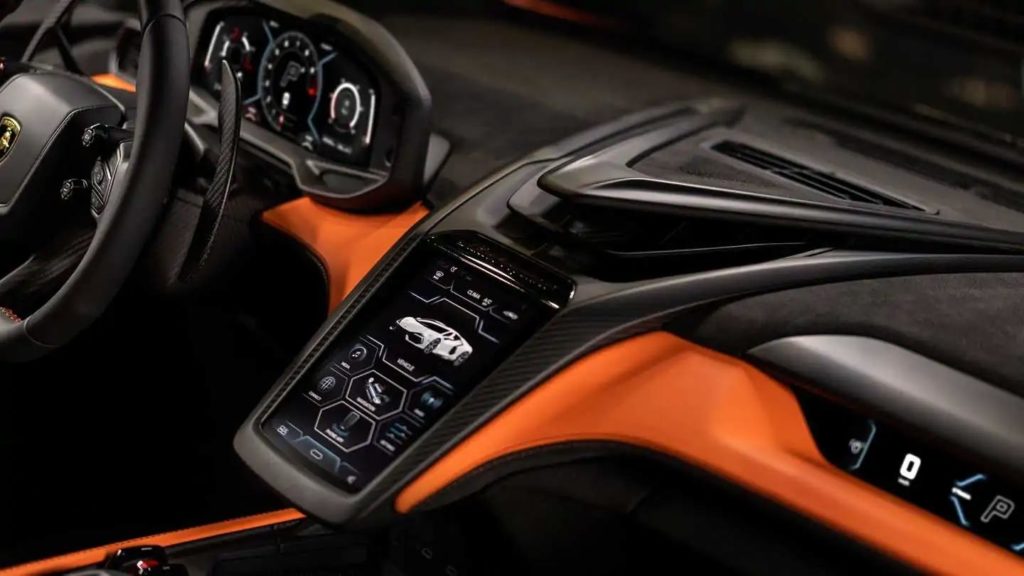 Presented to its best customers for several months, the first Lamborghini Revuelto should be delivered by the end of 2023. For the price, for the moment not official, it would exceed 600 000 €.
New car with new monocoque, new engine, new equipment and unlimited customization: there is no doubt that this will be another great success for Lamborghini that will allow it to exceed 10,000 sales in 2024... if it is not already done in 2023.