We had known for months that Fiat was preparing a small electric car based on the Citroën AMI. But when we saw the Opel Rocks-e, which is a simple restyled AMI, we had some doubts about the interest of seeing yet another clone from Fiat. And yet, what the Italian manufacturer has done goes further than a simple copy.
Fiat Topolino: a more chic and fun Citroën Ami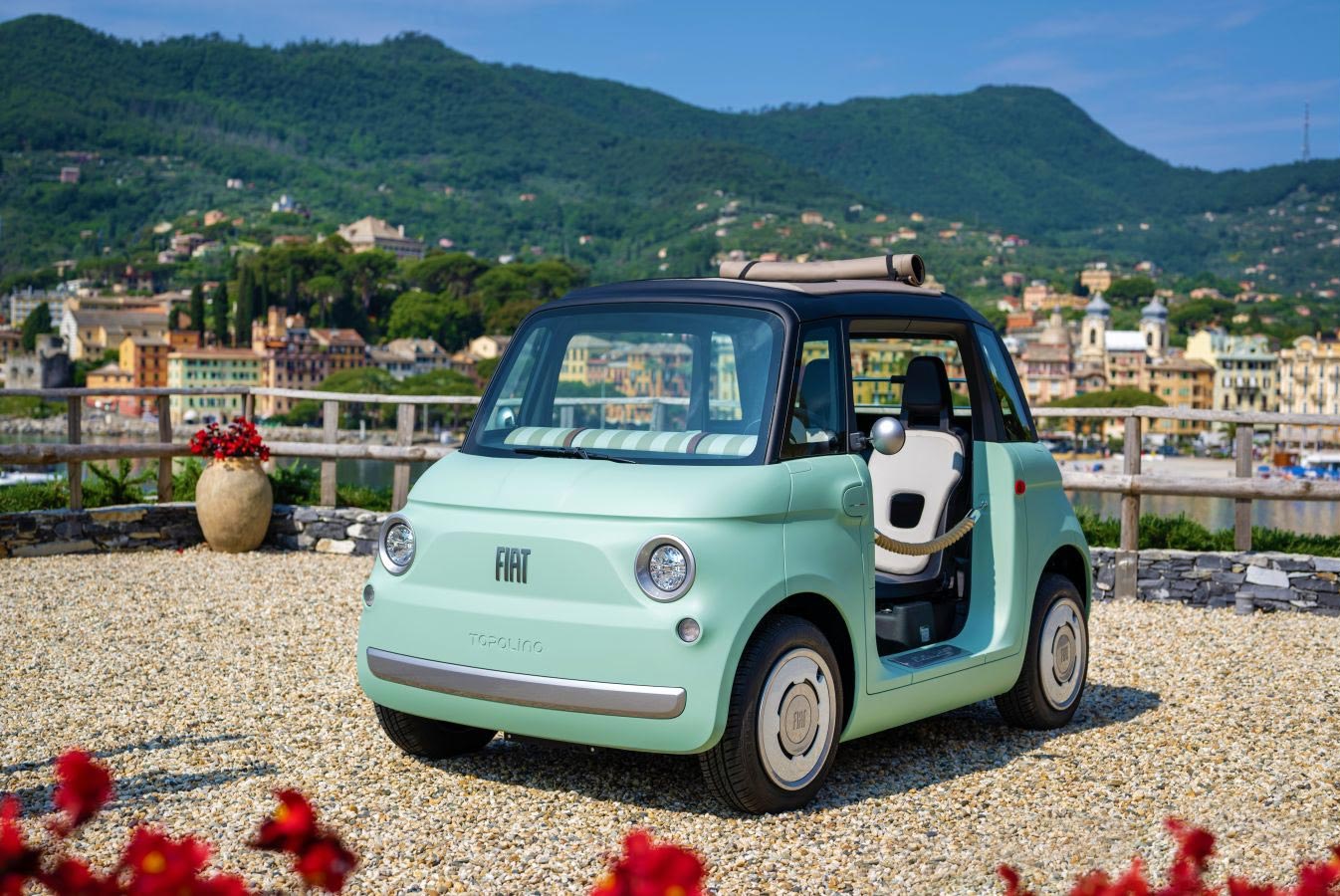 The Fiat Topolino is a small electric car that is inspired by the Citroën Ami, but with typical Italian style and personality pastel color, rear hubcaps, canvas sunroof and door cords.
It takes its name from a historic Fiat model produced between 1936 and 1955.The Topolino was one of the world's smallest and most popular cars at the time. The historic Topolino was born at the request of the government, which wanted to motorize Italians with an economical car. It had a 569 cm3 engine and a top speed of 70 km/h. It was available in several versions: sedan, station wagon, van and convertible.
The new Topolino is also intended to be a practical, economical and ecological urban mobility solution, with a range of 75 km and a top speed of 45 km/h. The Fiat Topolino will be launched in 2023 at a price yet to be announced, but which will probably be between 7,000 and 10,000 euros.
The link between the original Fiat Topolino and the new one is therefore the name, the size, the styling and the vocation as a popular, friendly car.
Last but not least, this Fiat Topolino is one of the two Fiat models to be unveiled in 2023. The second is the Fiat 600, which we'll be discovering shortly.
MAJ Here are some new photos from the video shoot.