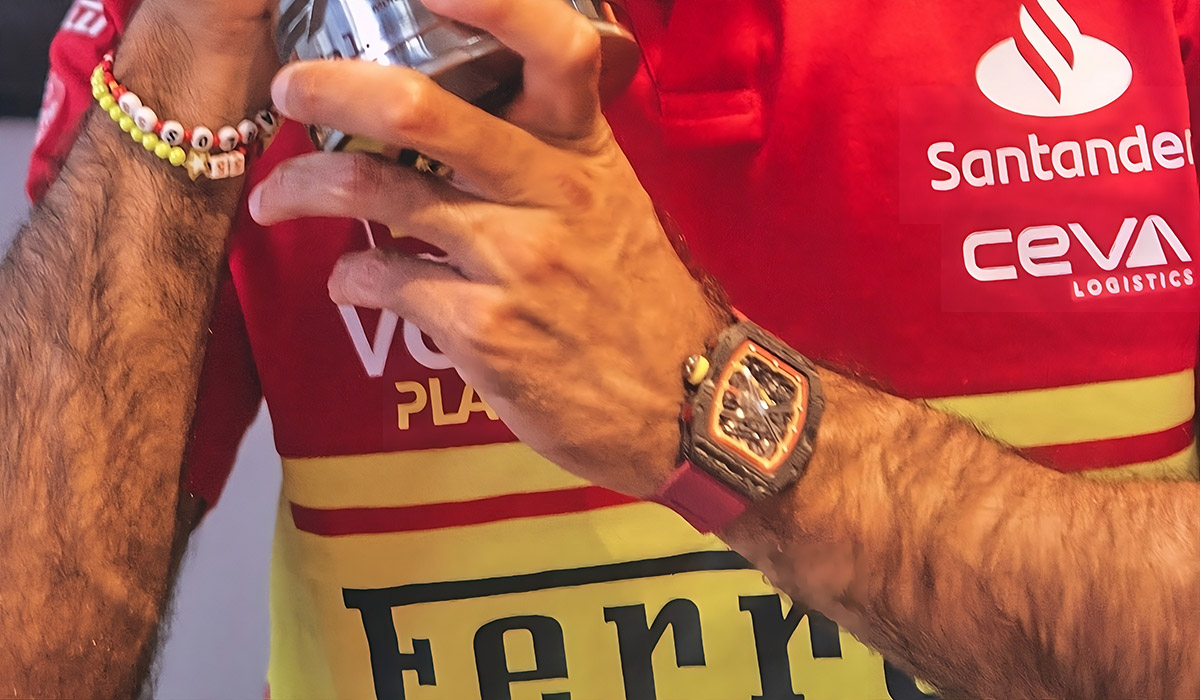 Like Charles Leclerc more than a year ago, it's now the turn of the driver from F1 Carlos Sainz to be the victim of an attempted theft of his watch. The events took place on Sunday afternoon in Milan, after the Monza Grand Prix.
Carlos Sainz owns a Richard Mille watch valued at €500,000. Leaving his Armani hotel in the late afternoon, two assailants approached him to steal his watch.
The driver then set off in pursuit of the two thieves, assisted by his bodyguard. They were finally apprehended in Via Montenapoleone by the police, who quickly intervened. Carlos Sainz was able to retrieve his watch.
Aquí algunas imágenes del incidente, captadas por @Adnkronos. pic.twitter.com/KPdod1RGui

- Víctor Abad (@victorabadf1) September 3, 2023
An emotional day for the F1 driver who had just taken 3rd place on the podium at the Monza Grand Prix a few hours earlier!
Carlos Sainz has called for increased security for drivers in the cities where Grand Prix races are held. In April 2022, Charles Leclerc had his watch, worth €300,000, stolen a few days before the Imola Grand Prix.