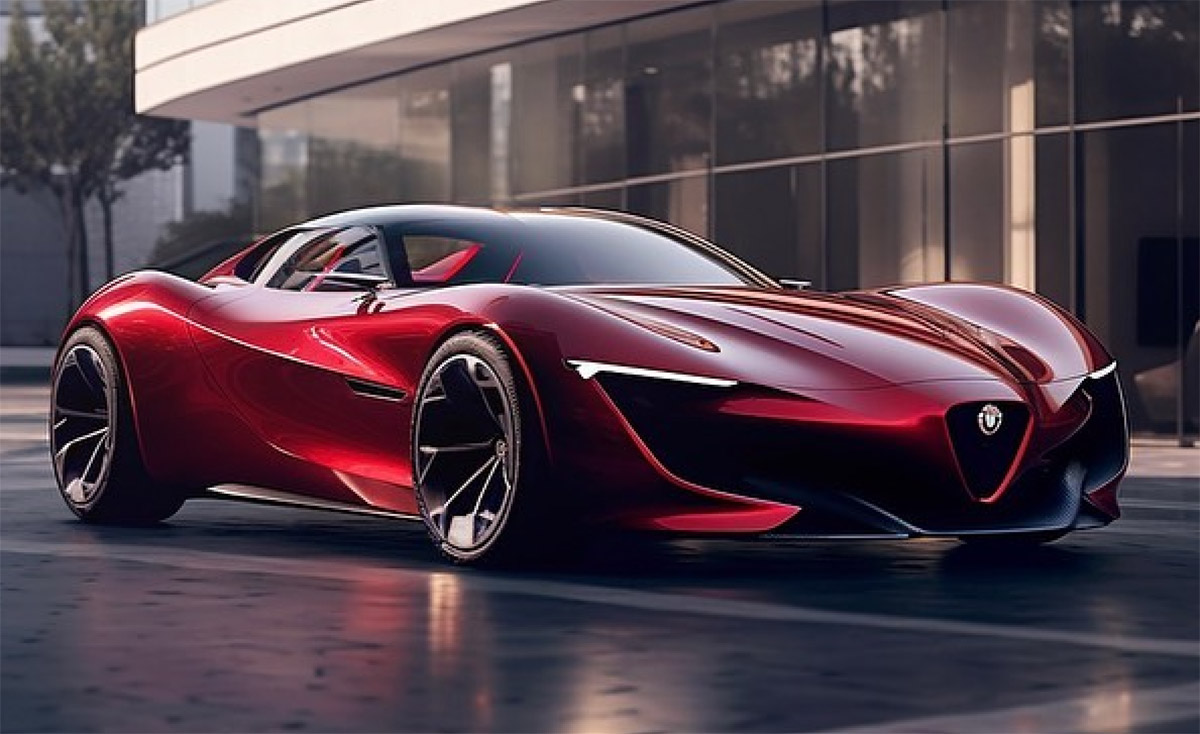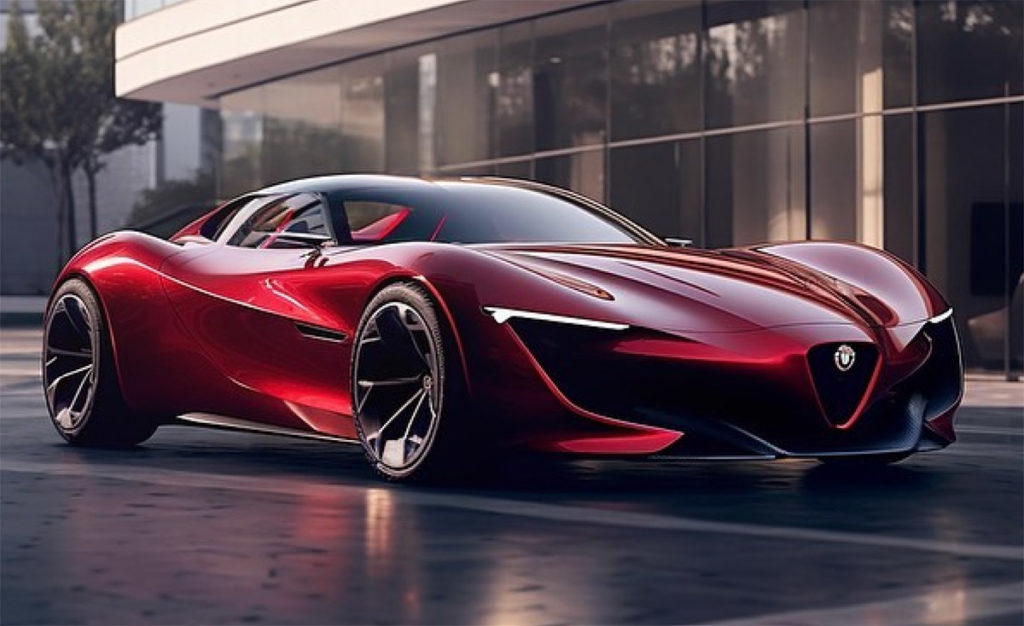 The next supercar Alfa Romeo will be presented in a few hours' time, on August 30, 2023, at the Ala Romeo Museum. Since it was announced by the brand's director some 1 year ago, information arrives in dribs and drabs.
And, in the end, apart from the presentation date, all we know so far about this supercar is the small amount of information Mr. Imparato was willing to give without revealing anything concrete.
Name, power, price, features, marketing, design... everything we know about the Alfa Romeo supercar are nothing more than rumors and speculation.
So, just a few hours before its unveiling, here are the 5 craziest rumors about it.
Power: 792 hp
To start with, power. It's almost certain to feature Maserati's 3.0L V6 Nettuno. This will be reworked by Alfa Romeo to make it more powerful.
For comparison, in the family we have the 2.9L V6 in the Giulia GTAm making "only" 540 hp, the 3.0L V6 Nettuno in the MC20 making 630 hp and the 3.0L V6 in the Maserati MCXtrema making 740 hp.
So why 792 hp? Because this figure was implied by the brand manager on Twitter. However, to achieve this even greater power than the MCXtrema, the combustion engine would have to be coupled to an electric motor. According to our information, this is not planned.
The Alfa Romeo supercar's power output will therefore be between 700 hp and 800 hp.
Over 1.5 million euros
When Mr. Imparato, Alfa Romeo's Managing Director, first spoke about the supercar, he announced that it would be very powerful, in a very limited edition, but also very expensive!
At first rumors suggested a price of under 1 million euros, then later 1 million euros. latest rumors speak of 1.5 million euros. By way of comparison, a 62-unit, 740 hp Maserati MCXtrema retails for €900,000 ex VAT. The Alfa Romeo is not far off twice the price of the MCXtrema. we're approaching the price of a Bugatti!
It might sound expensive, but...they'd all be sold by now!
More powerful than a Maserati MC20
While the Maserati MC20 is the Trident brand's most powerful road-going supercar, with 630 hp and a weight of around 1,600 kg, the Alfa Romeo supercar is set to go one better by being not only more powerful, but also lighter.
Thanks to a better weight/power ratio, this Alfa Romeo would outperform the MC20.
It will have a 100 % electric variant
When Mr. Imparato announced it, he didn't yet know whether it would be 100 % electric or 100 % combustion. We'd have thought it depended on the launch of the electric Maserati MC20 (which we're still waiting for), but, on the face of it, a 100 % combustion version will be presented.
However, there are rumours of 16 combustion and 16 electric models + 1 concept, bringing the total to 33 models.
Nothing leaked!
Whereas at the time of the Giulia Quadrifoglio, prototypes had been circulating for months, and photos of the Tonale had been leaked at least a year before its presentation, here nothing.
Not a prototype on the road, not a code name, not a single supplier has leaked any information before its presentation... will the model presented be a static model? There are still a few hours to go ;).
Bonus rumor: we ordered one!
We have pre-ordered a model of the supercar that will be offered in a draw on February 30, 2024. All you have to do is comment. Double your chances by inviting a friend to comment. Triple your chances by giving your credit card number.