After too many years of hope, then disappointment, Ferrari will start the championship of Formula 1 2023 with a Frenchman, Frederic Vasseur, at its head, a first since Jean Todt. What to give a new hope to all tifosis, one more year ...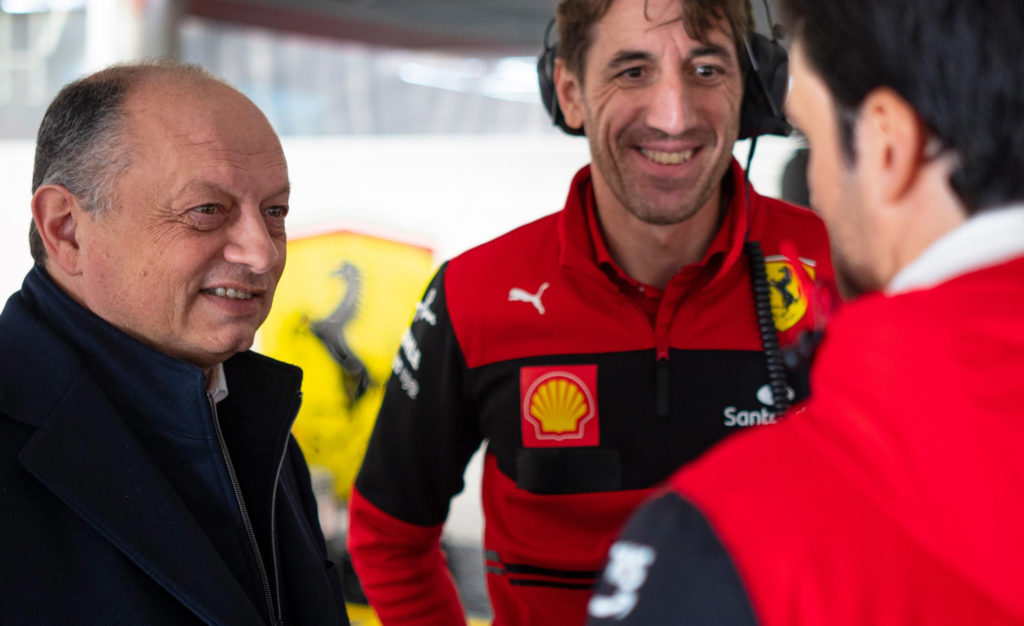 Thus, the new director of Scuderia Ferrari gave his first press conference since taking up his official post. Its ambitions are announced without any detours:
My goal is not to go to Ferrari, but to win with Ferrari. [...] We are aiming for the drivers' and constructors' titles, these are the objectives of John Elkann and Benedetto Vigna.

Frédéric Vasseur
To achieve this, two topics are on the table: the drivers and the car.
Regarding the drivers, Frédéric Vasseur said he spoke individually with Charles Leclerc and Carlos Sainz to get their points of view. He also explained thatthere is no number 1 driver... for the moment! Ferrari is number 1. Then, the day when it is necessary to give an advantage to a driver for a place in the drivers' championship, he will do it.
As for the car, Frédéric Vasseur has inherited a 2023 single-seater that was already finalized when he arrived at the Scuderia. Although he is optimistic, he remains cautious in the meantime confirmation of the correlation between the simulator and the track during the winter tests in Bahrain. Last year's main problem was reliability, which now seems to be under control. Frédéric Vasseur said that in Bahrain, reliability will take precedence over performance, as will the majority of competitors who will be hiding their game.
Mattia Binotto's advice
After 28 years with Scuderia Ferrari, and even if the best he has achieved is a second place in the constructors' championship, Mattia Binotto has played a key role in the recovery of the F1 team.
Aware of the great pressure of being at the helm of Scuderia Ferrari, Mattia Binotto made himself available to Frédéric Vasseur, first by phone and then physically with a one-on-one discussion. Without going into detail, his advice was about behind-the-scenes changes, improving the clarity of communication on the pit wall and engine reliability.
Next important dates:
presentation F1 Ferrari on February 14, 2023
Bahrain pre-season tests from 23 to 25 February 2023
Bahrain Grand Prix on March 5, 2023