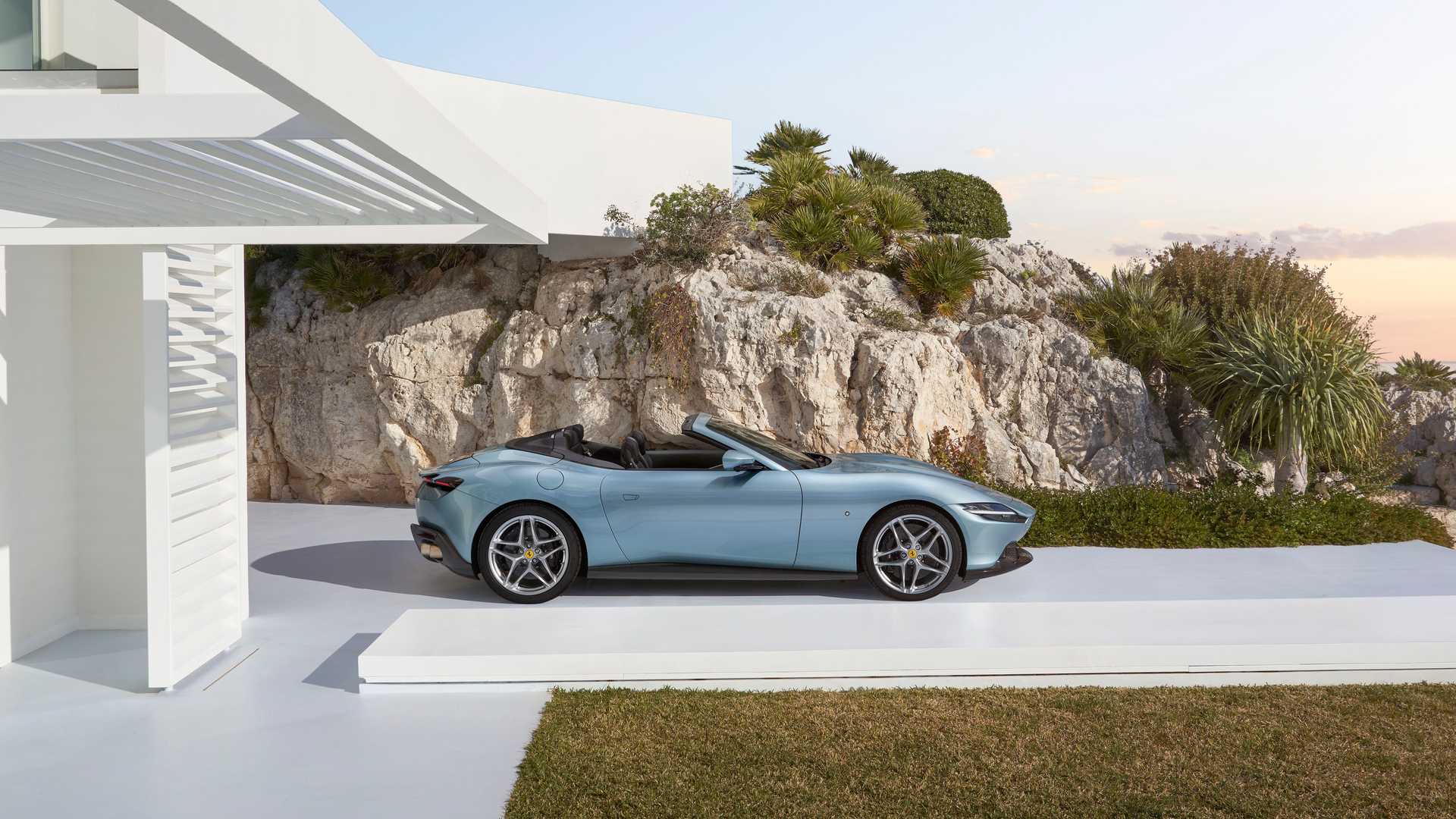 The information had been known for several months to the dealers and best customers of the brand, it is now official: the Ferrari Roma Spider. This is the new convertible, with soft topThe Roma is a front-engine car from the Italian brand. It has the same design and performance as the Roma coupe.
3.9 twin-turbocharged V8 engine with 620 horsepower for breathtaking performance
Let's start with the heart: the engine. Ferrari still uses its 3.9 twin-turbocharged V8 (F154) with 620 hpThis allows the car to reach impressive speeds: 0 to 100 km/h in 3.4 seconds, 0 to 200 km/h in 9.7 seconds. It can compete with other sports cars on the market, such as the Aston Martin DB11 Volante.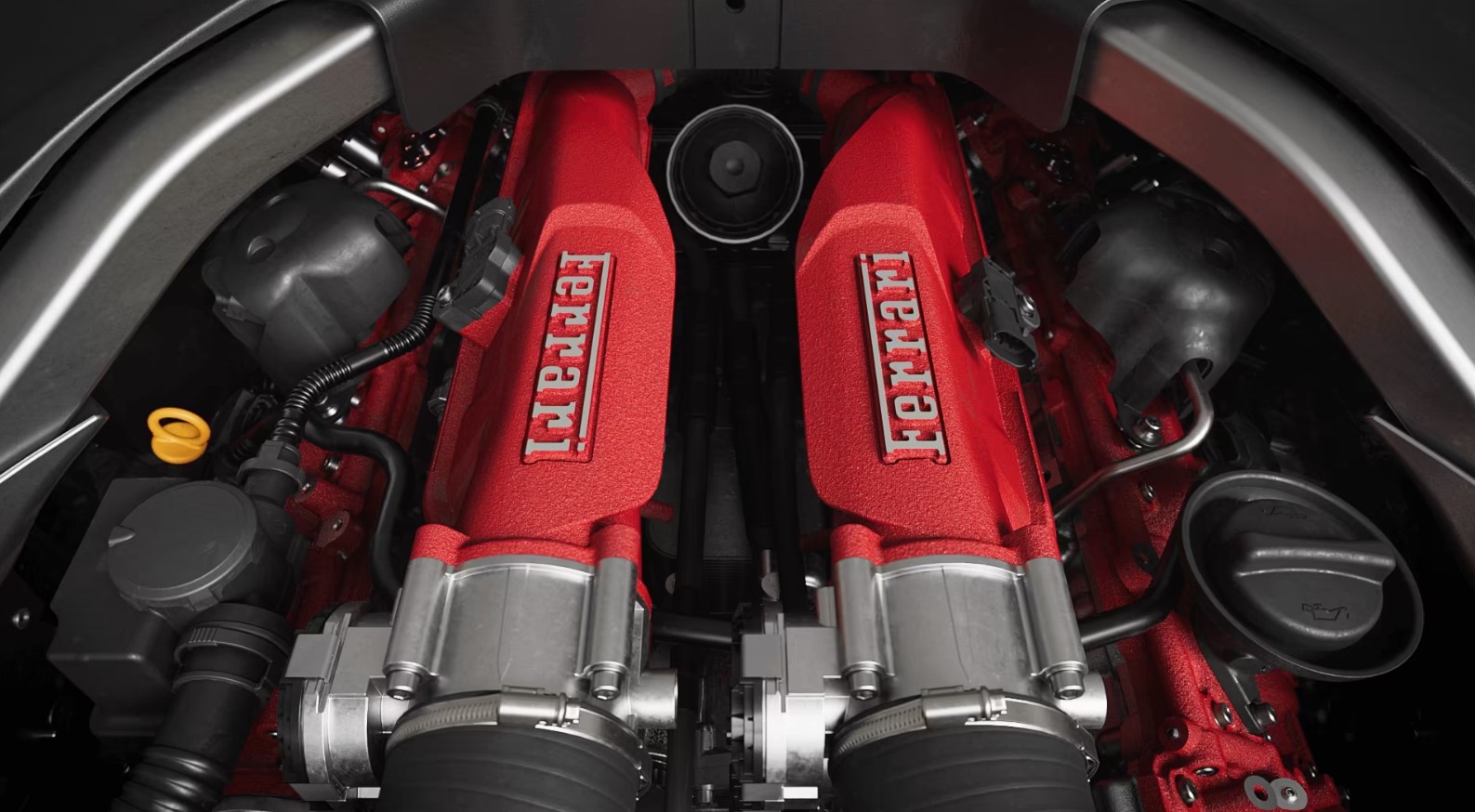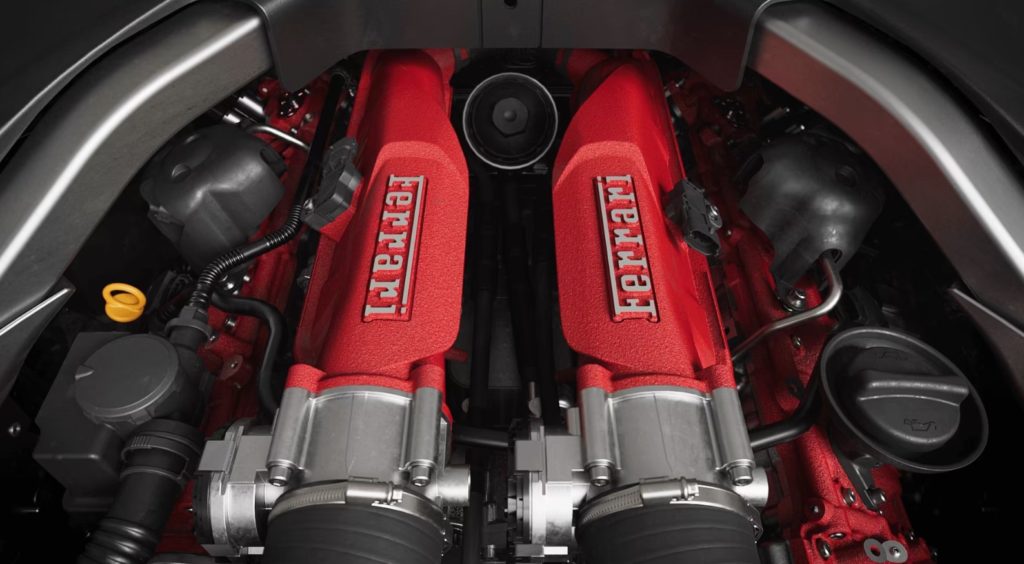 The engine has evolved slightly with the latest technological innovations that make it more efficient and environmentally friendly...
Elegant and refined design inspired by the Italian lifestyle of the 1950s and 1960s
This is how Ferrari presents its new Roma Spider: an elegant and refined design inspired by the Italian lifestyle of the 1950s and 1960s. Fluid and harmonious lines "shaped by the wind".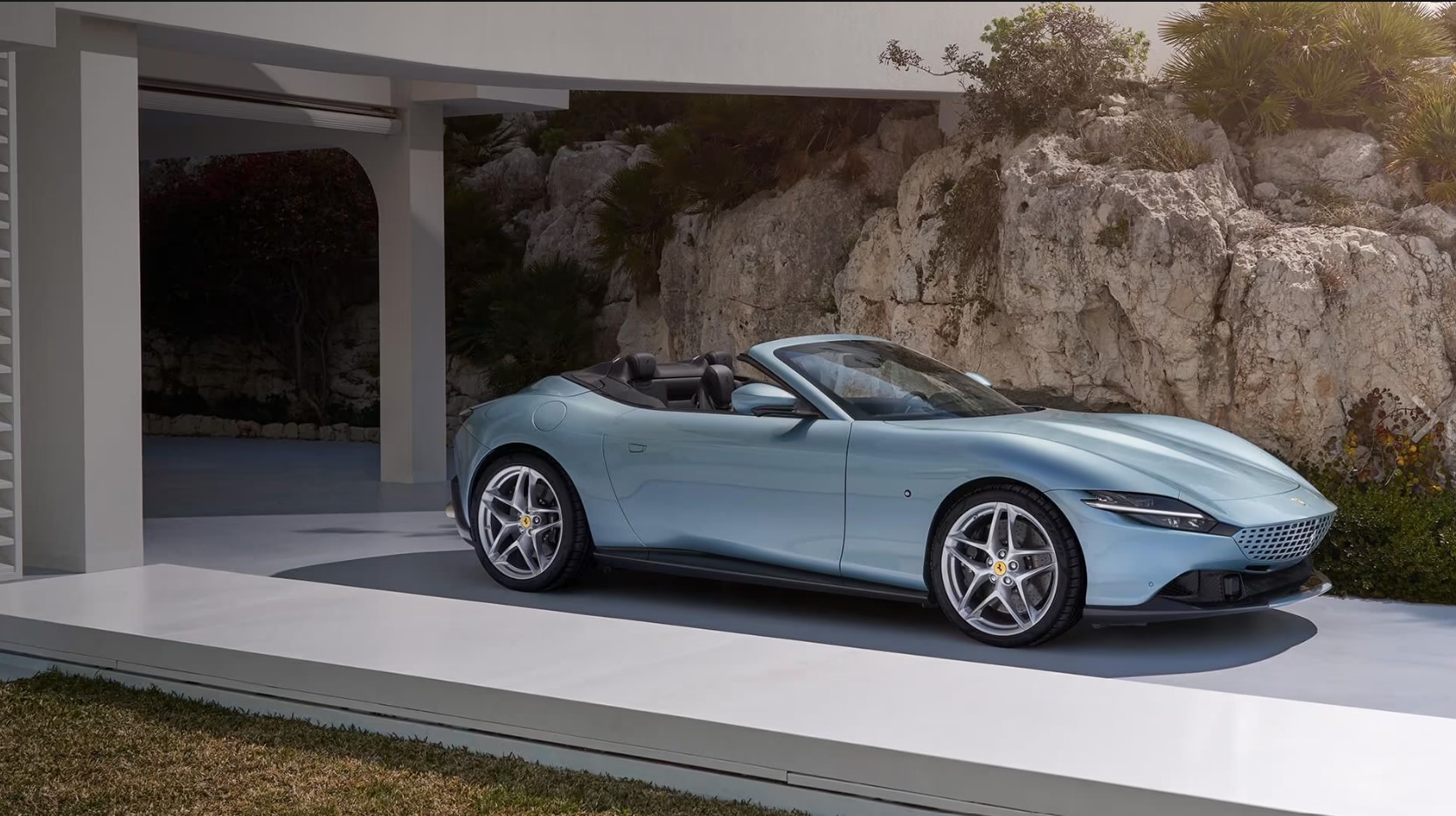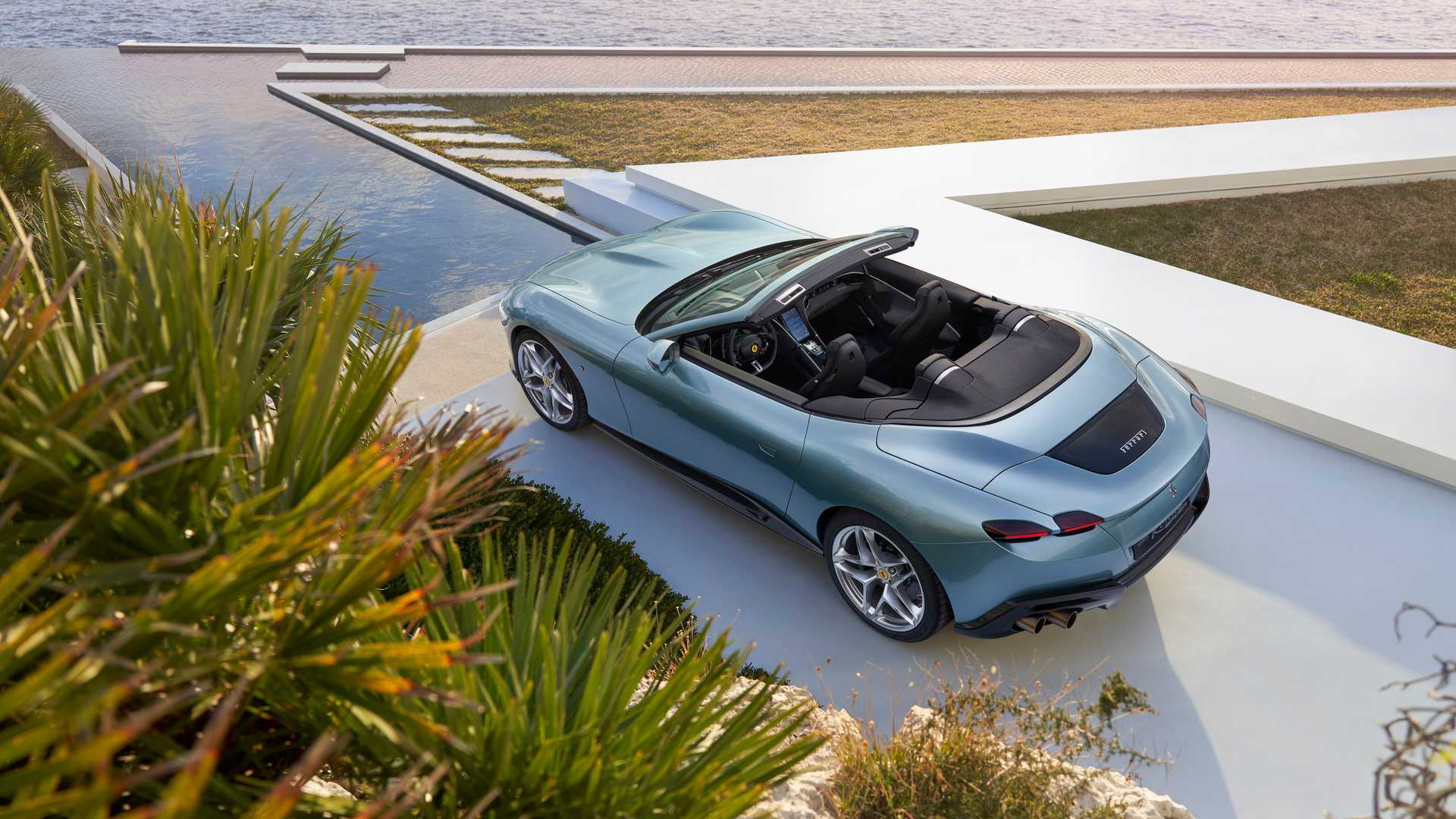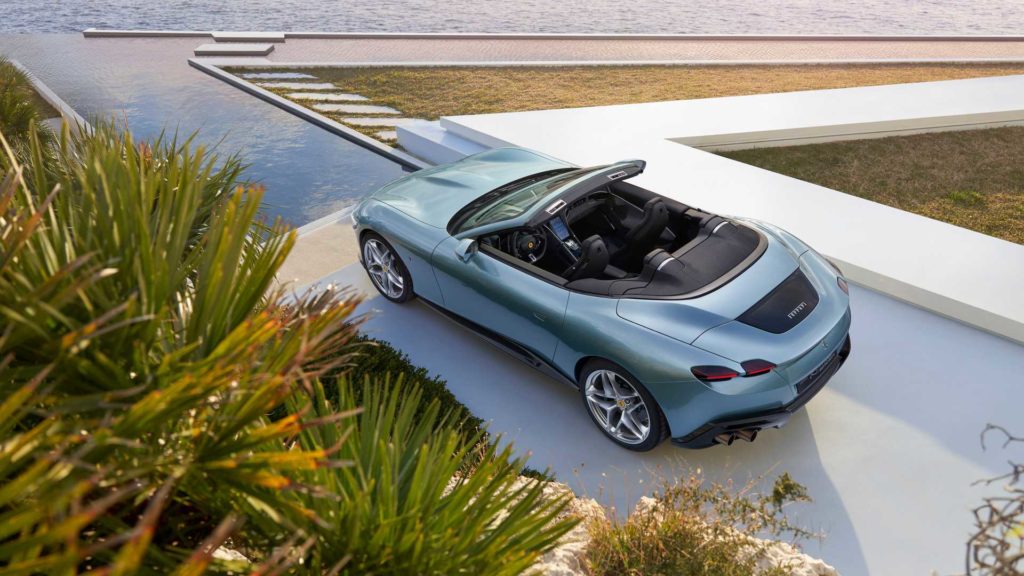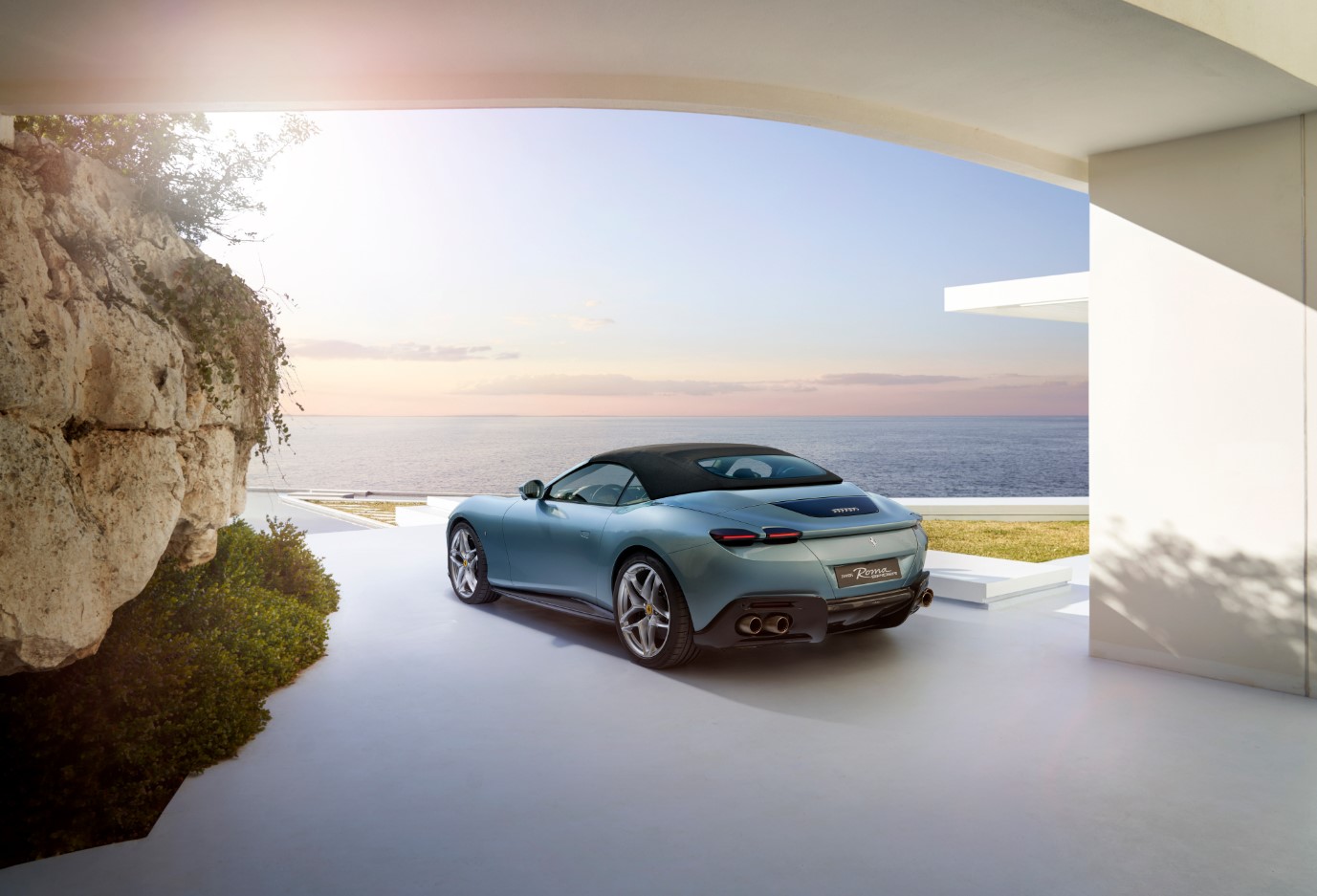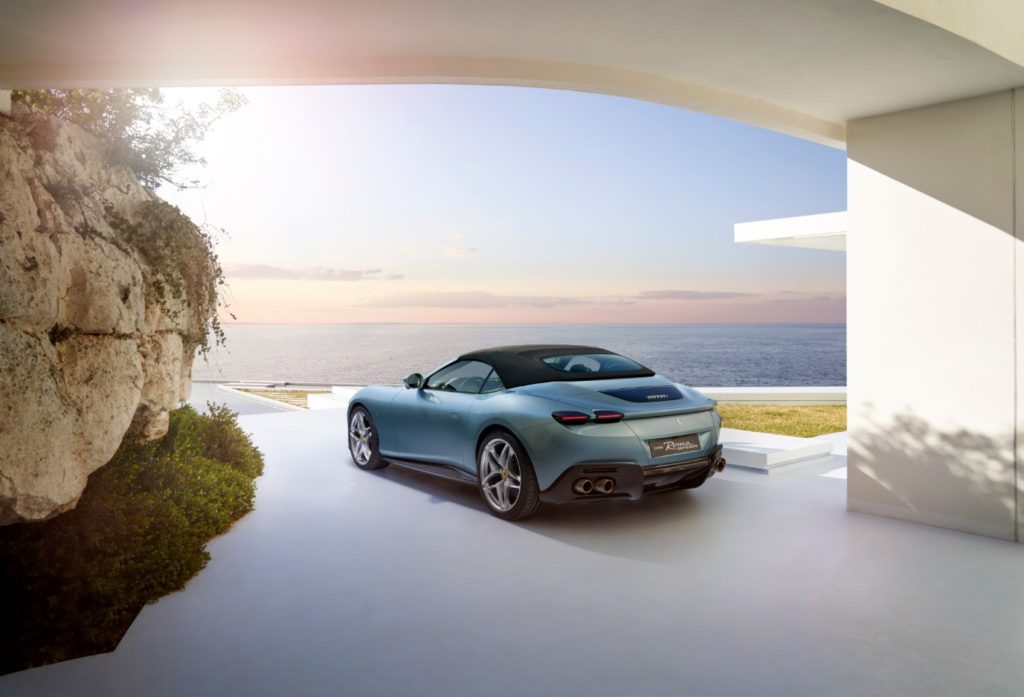 As you would expect from Ferrari, the interior is comfortable and luxurious with two distinct spaces reminiscent of the double cockpit concept. Not to mention, as in the coupe version, the two additional rear seats, larger than in the Portofino.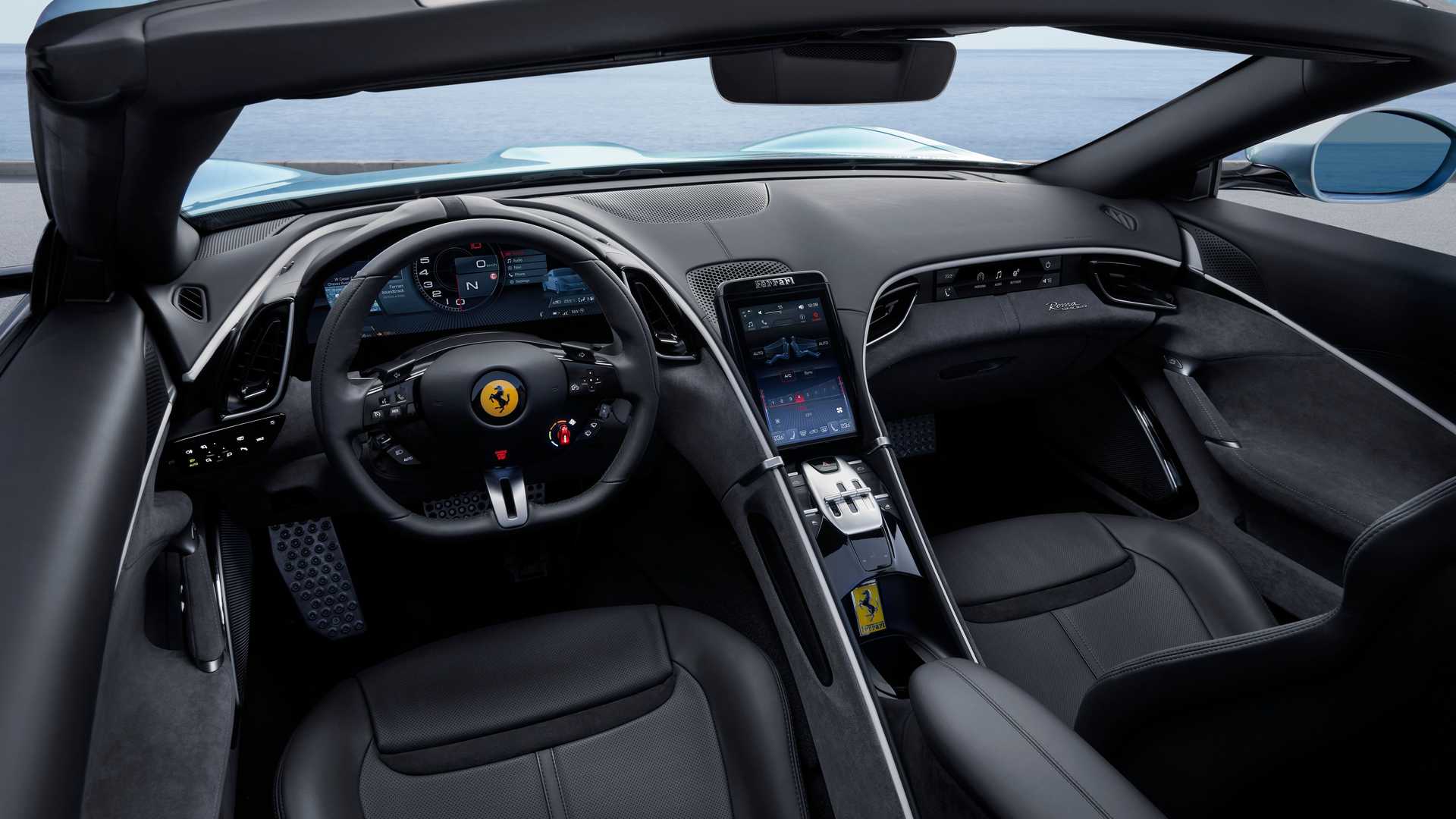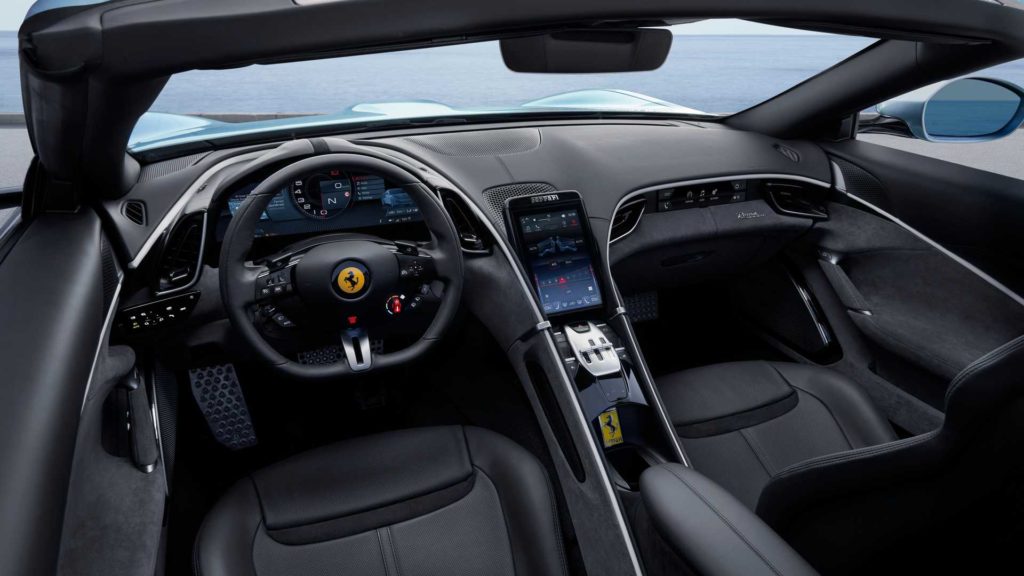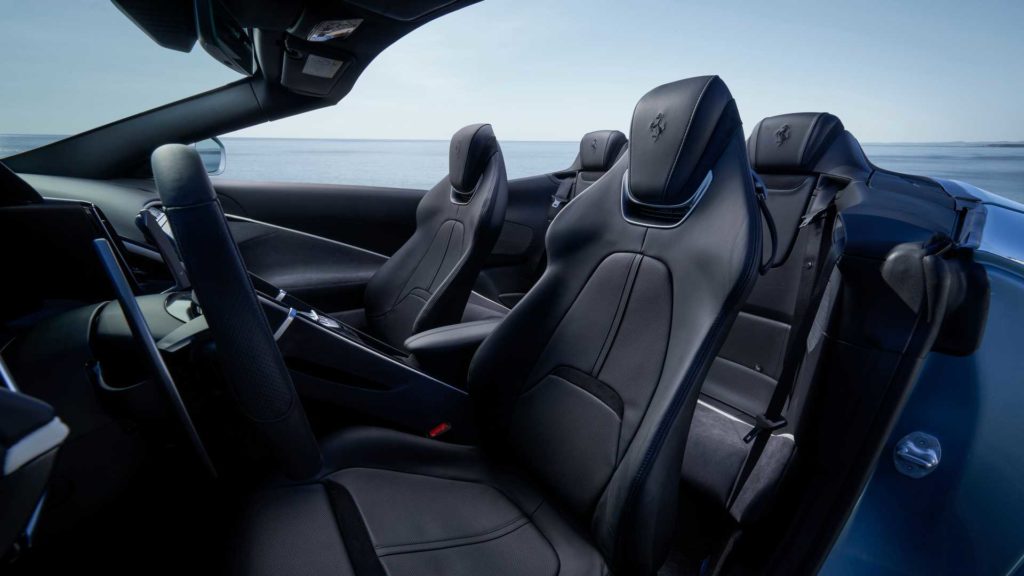 A fabric top that offers a unique driving experience
This is probably the most interesting novelty, the use of a fabric soft top which was not a solution proposed since, if we are not mistaken, the Ferrari F430 Spider.
On the Roma Spider, the fabric top deploys or folds in seconds thanks to an electric mechanism, up to 60 km/h.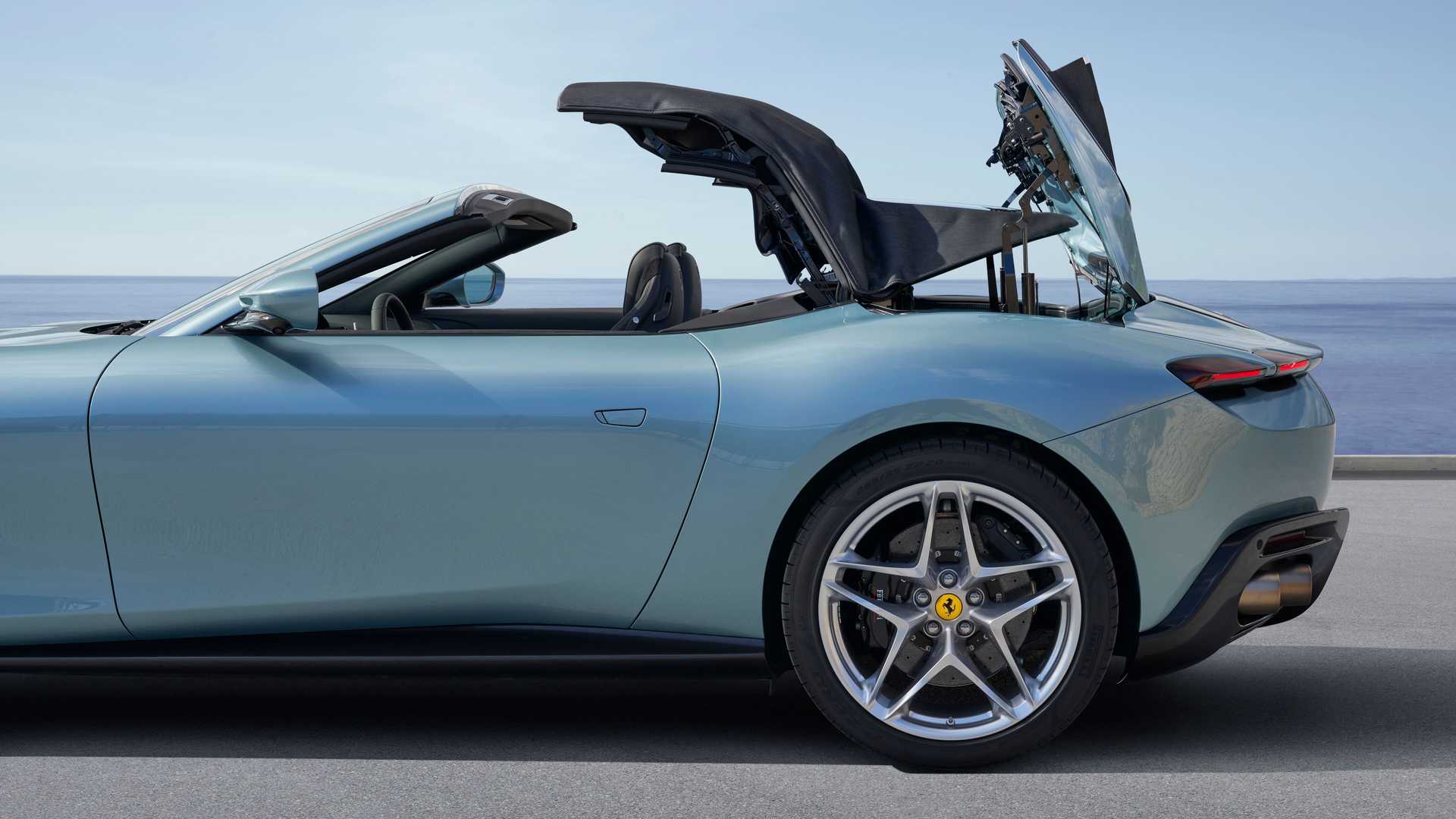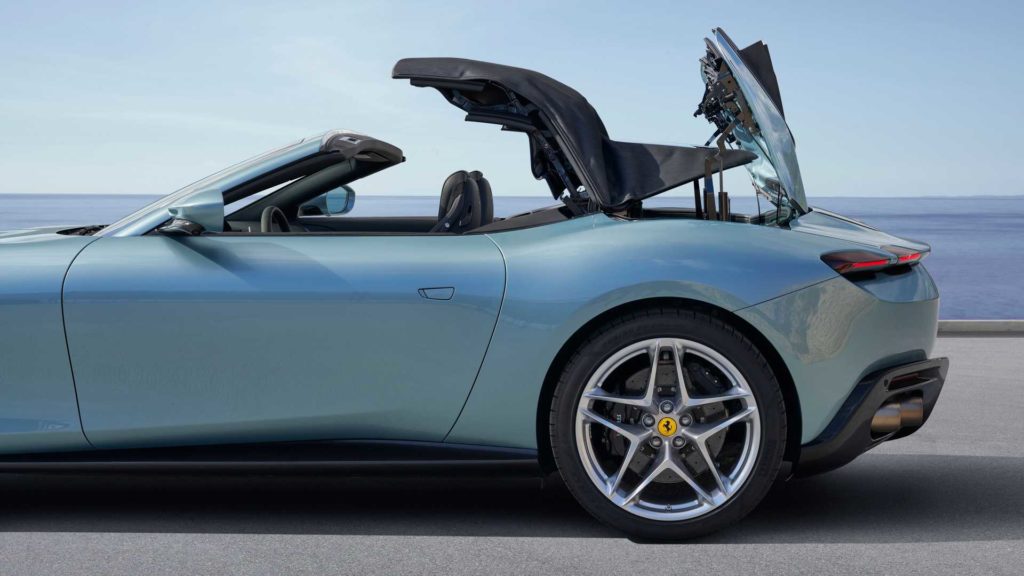 The canvas top has several advantages, such as weight, but also allows for a more spacious trunk than with a hard top. According to Ferrari, there are no sound problems thanks to a special fabric composed of 5 layers.
Buyers will have several options for customizing this hood.
The Ferrari Roma Spider, a sports car that combines tradition and modernity
This Ferrari Roma Spider is perhaps the one that offers the most Dolce Vita: convertible 2+2 seats, front engine, canvas top, V8 engine of 620 hp, trunk of 255L, it has real assets.
Orders are already open and the first deliveries should take place during 2023. The price of the Ferrari Roma Spider is expected to be around 240,000 €.