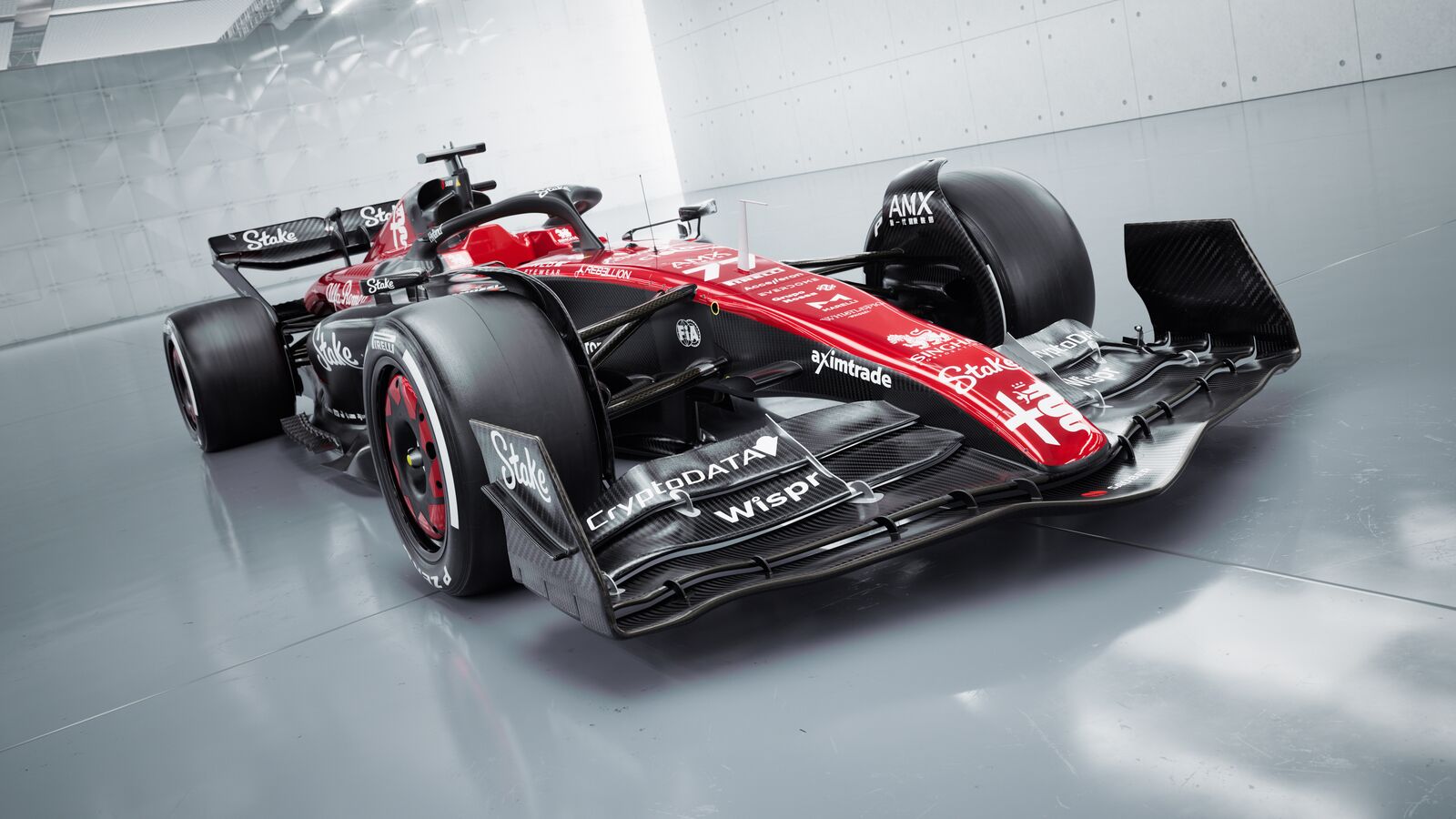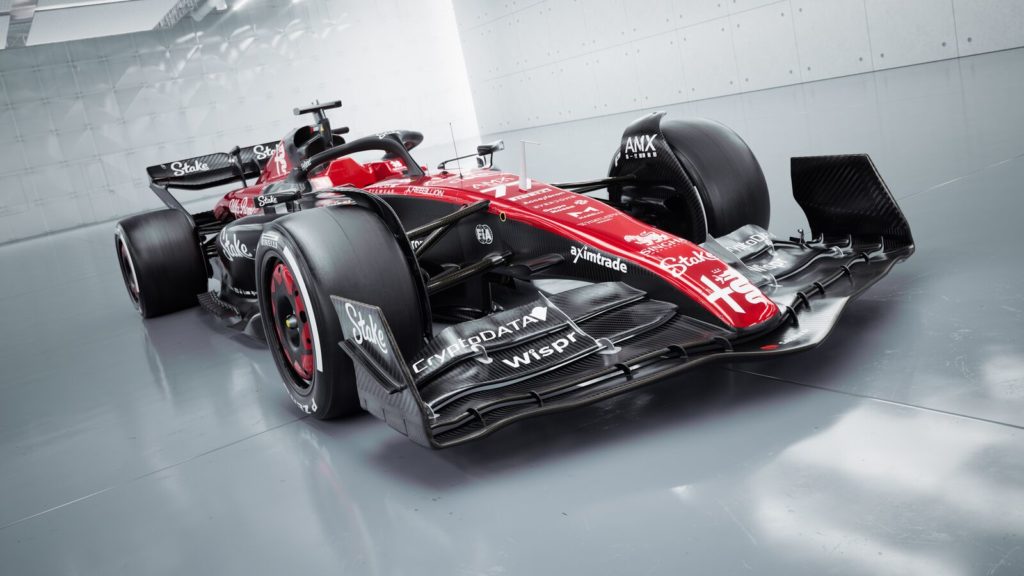 The Alfa Romeo F1 team has finally unveiled its new Formula F1 car: the C43. A presentation that took place in Zurich, in the presence of the two pilots, which highlights technical developments compared to the C42, a new livery which emphasizes red and black, and the emphasis on the new main sponsor Stake.
The Alfa Romeo F1 C43 was designed under the direction of Jan Monchaux, technical director of the team, and is an evolution of the C42 which was well born according to him. Indeed, the C42 performed particularly well in the first part of the 2022 season, but lacked development afterwards, not allowing the team to recover the 6th place in the constructors' championship of Formula 1.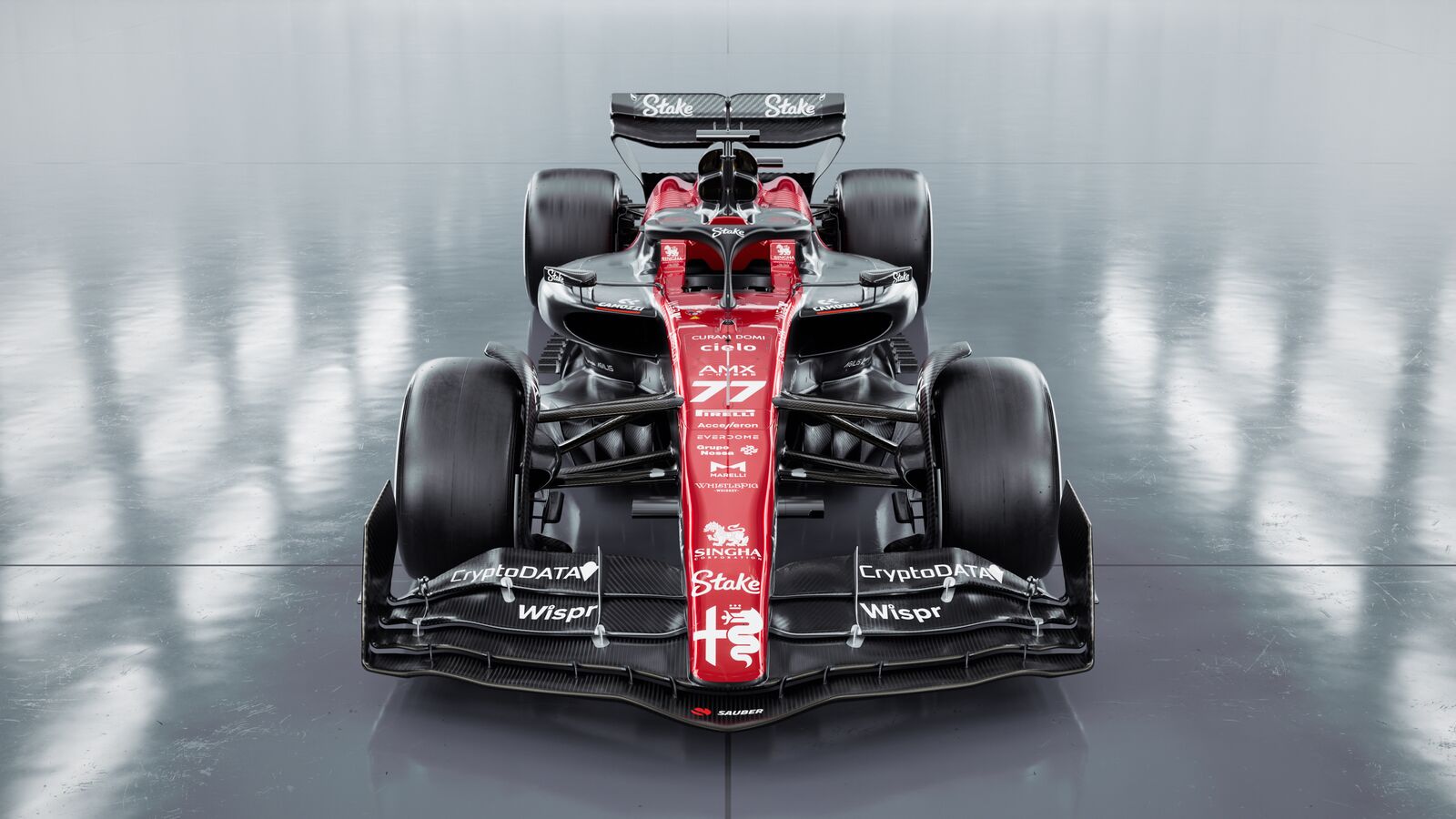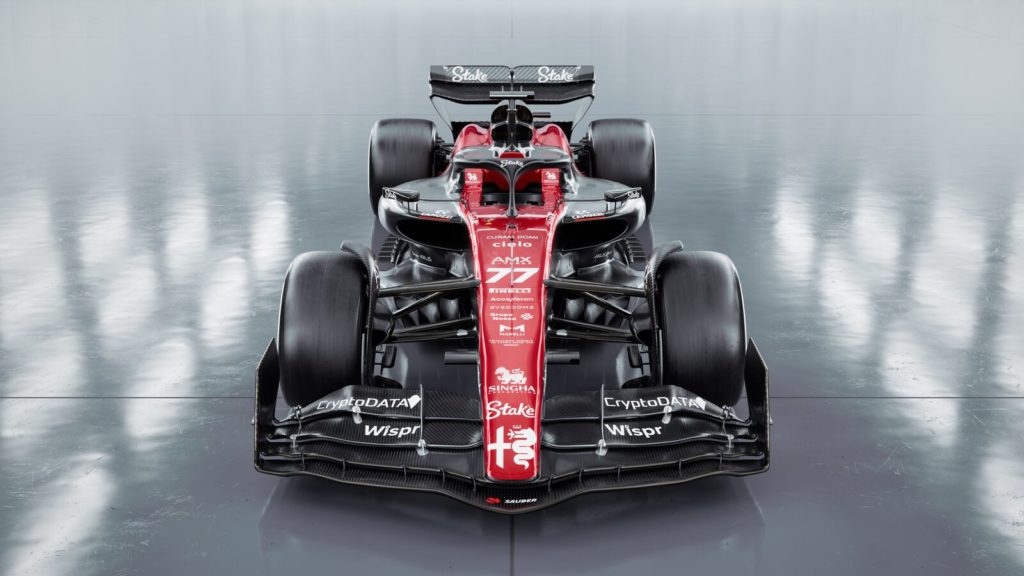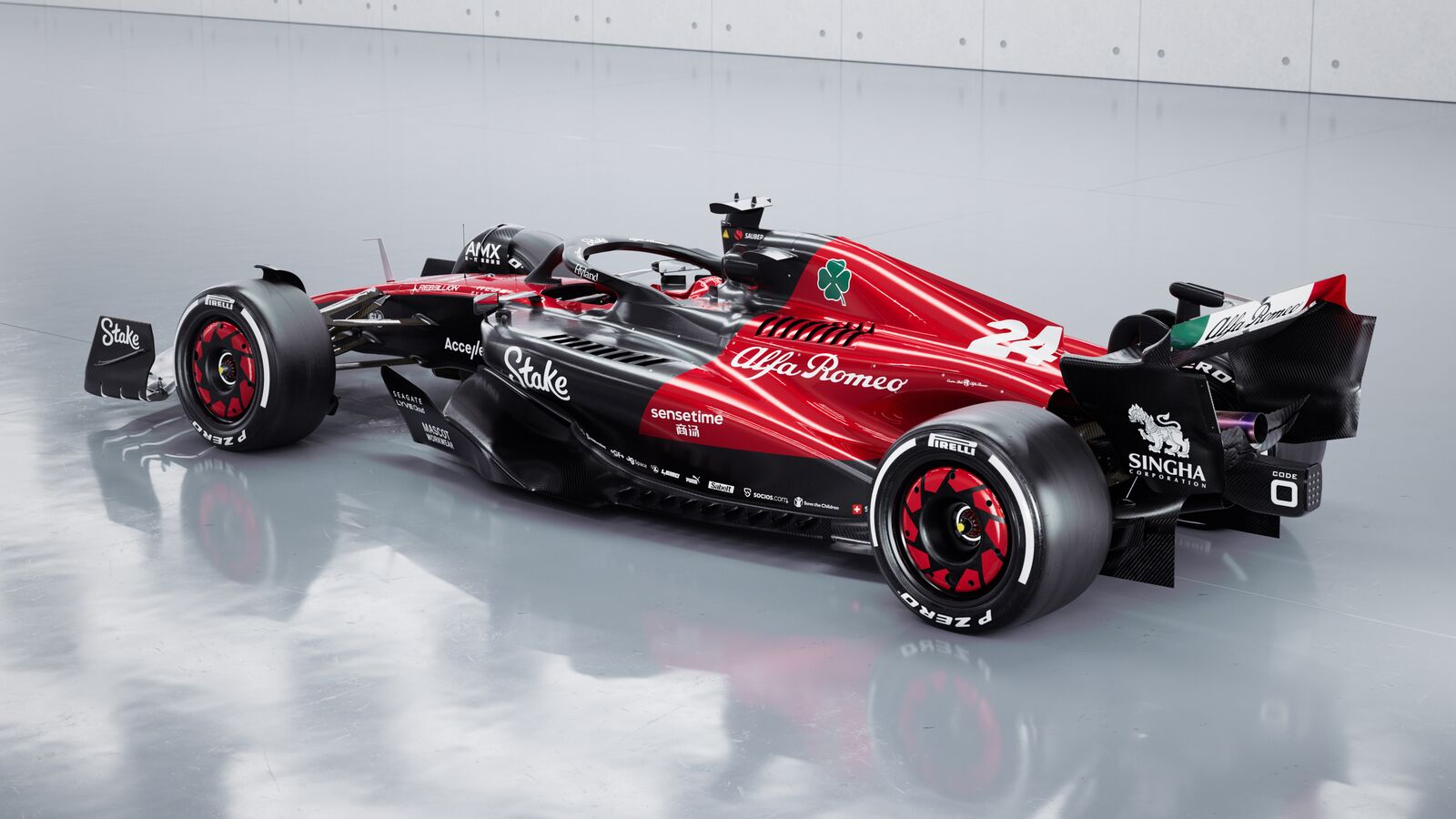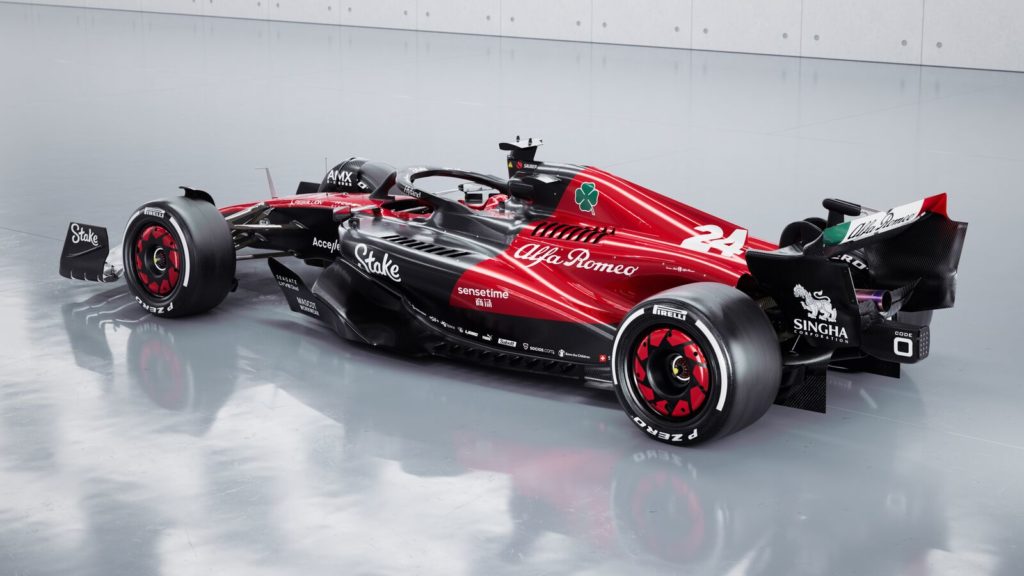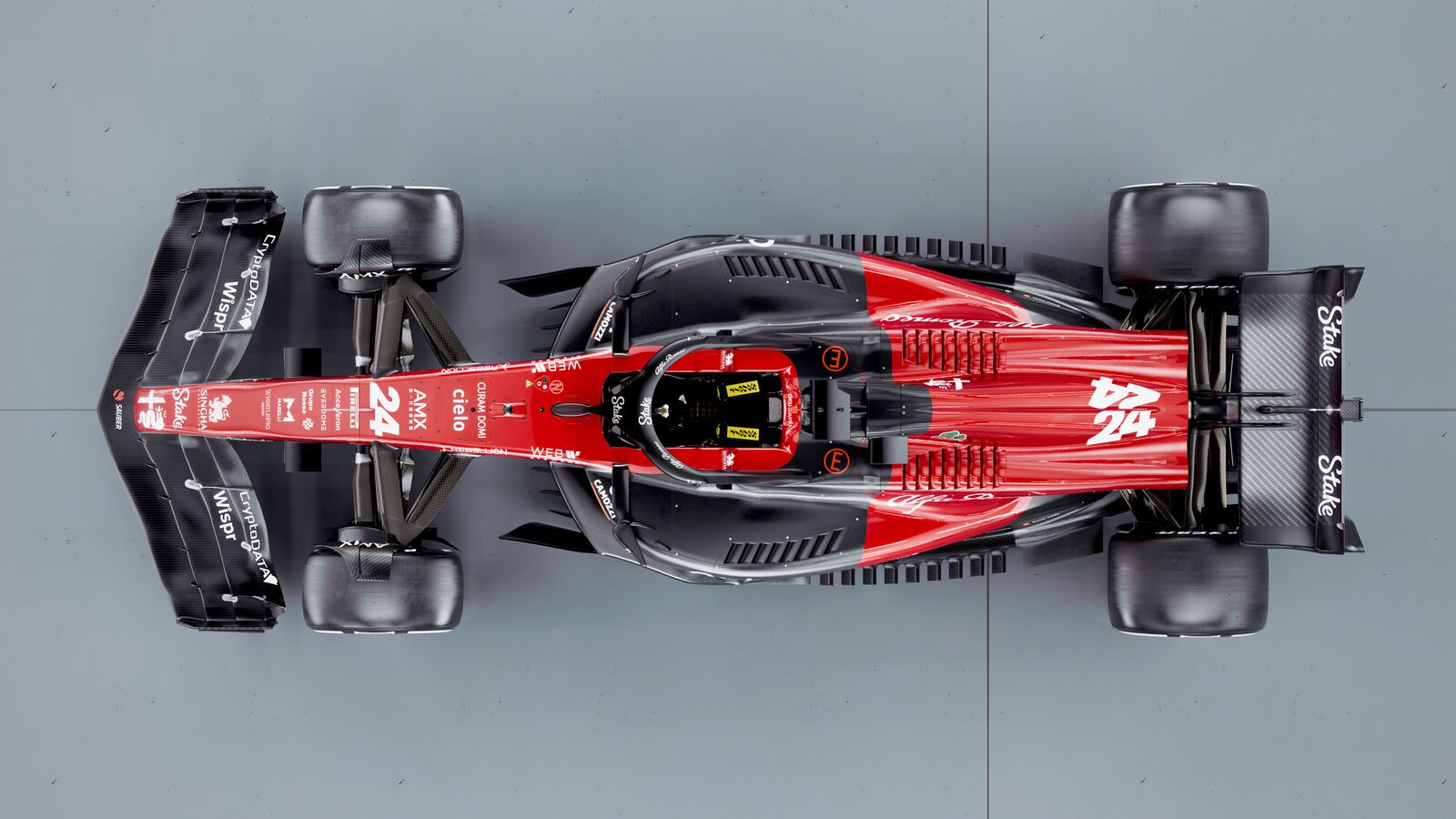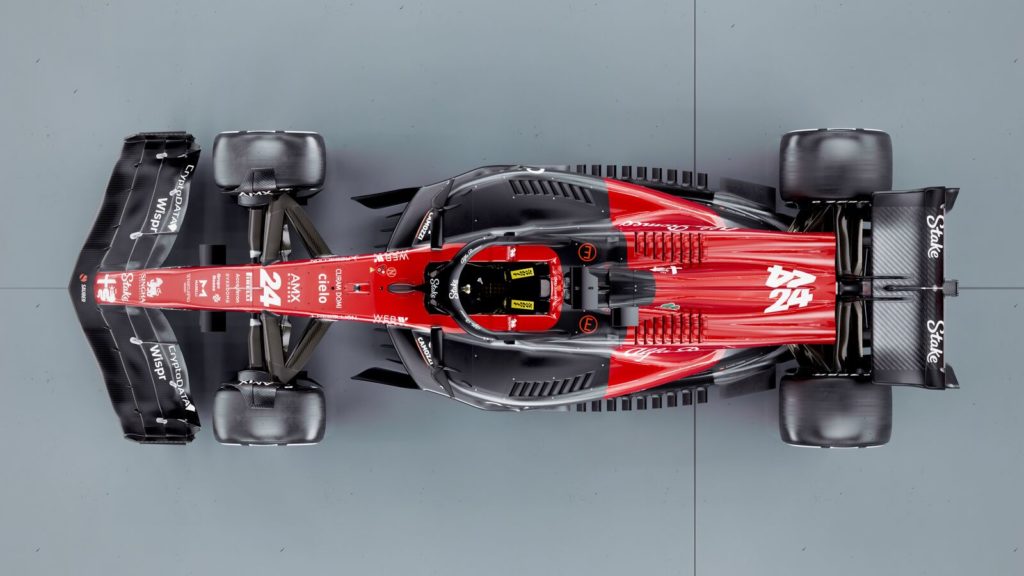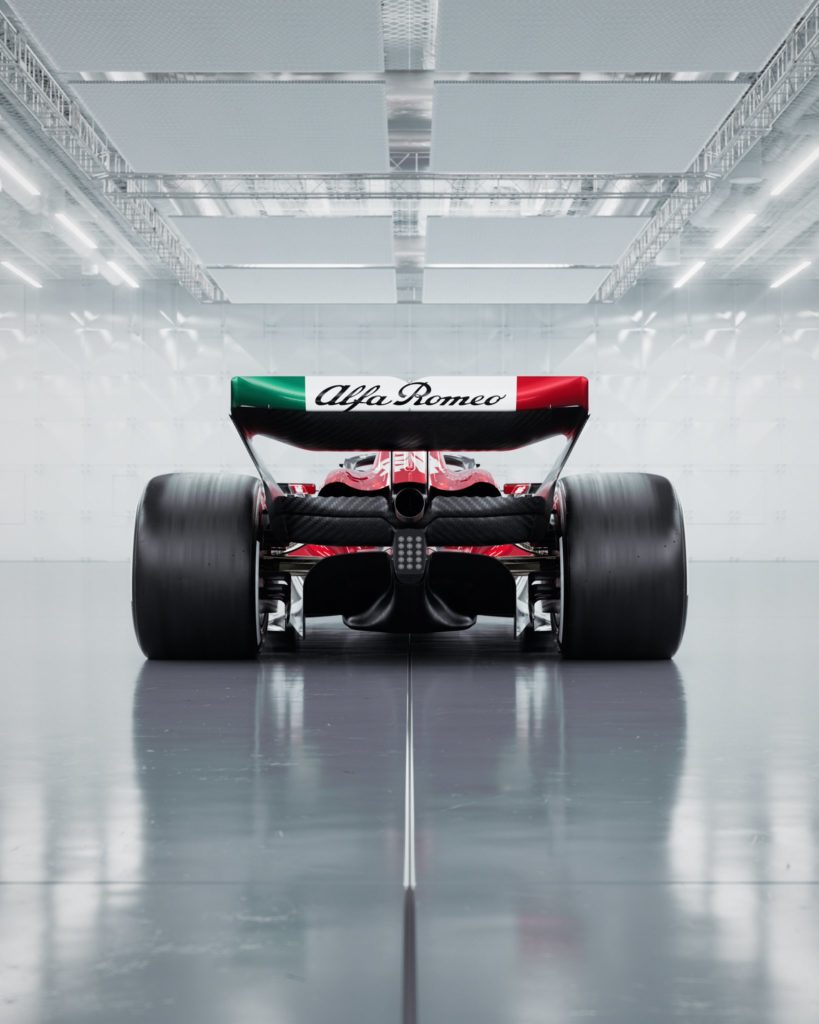 If the C43 has a family resemblance to last year's Ferrari, the rear part of the car has been particularly evolved New suspensions, new gearbox, new bodywork with better management of cooling and hot air circulation. If the evolutions are mainly on the rear part of the car it is because, according to Jan Monchaux, it is this part which will offer the best gain in performance compared to the F1 C42 of 2022.
The change of the main sponsor had an impact on the livery of the car. Orlen leaves the place to Stake and the car is 50 % red, 50 % black. These colors could be a sign that the brand with the four rings will soon be present. Fortunately, the four-leaf clover and the Italian flag leave no doubt... A livery that we owe to Centro Stile Alfa Romeo.
Lean, mean and absolutely gorgeous. Aggressive on and below the skin! @alfaromeof1 is proud to unveil the C43, designed by @alfa_romeo's Centro Stile, looking forward to seeing it running on the track! Always with the #Quadrifoglio on its side 🍀 pic.twitter.com/b9ZRV0Agkf

- Jean-Philippe Imparato (@JPImparato) February 7, 2023
What are the ambitions for the Alfa Romeo F1 team? Move up from 6th to 5th place in the constructors' standings! This will require more consistency in performance throughout the year and more points from the Zhou driver. Last year, it was Valtteri Bottas who scored 49 of the team's 55 points.
The first shakedown will take place at the end of the week in Barcelona, followed by the Bahrain test at the end of the month.