You have a Ferrari Are you a modern or vintage car owner and need to change your tires? Do you have questions about which tire models to choose and where to buy them at the best price? We answer your questions below.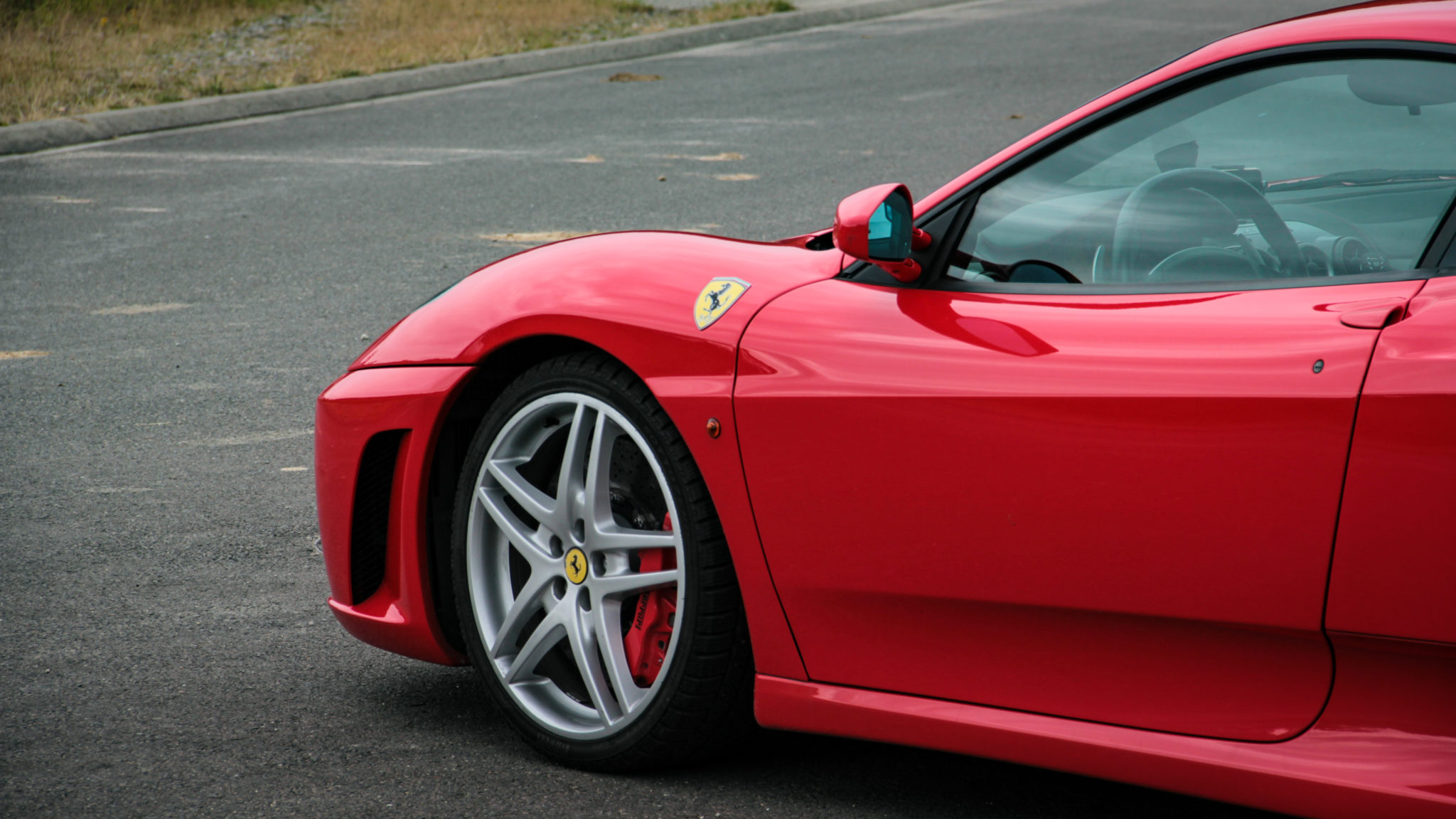 Where to buy tires for Ferrari
The price of Ferrari tires is higher than average dimensions, performance of the rubber, etc. It is on the internet that you will find your cheap Ferrari tires. You can also buy them at your Ferrari dealer but you will see that the price difference can be more than 100 € per tire.
Website
Model
Unit price
Price 4 tires
Transport
Assembly
1001tires
Pirelli P Zero 285/35 ZR19
Pirelli P Zero PZ4 SC 285/35R20
231,30 €
271,10 €
925,20 €
1084,40 €
Free
Partner assembly centers
Allopneus
Pirelli P Zero 285/35 ZR19
Pirelli P Zero PZ4 SC 285/35R20
228,10 €
273,90 €
912,40 €
1095,60 €
Free (2 tires)
Allopneus assembly centers
Tires Online
Pirelli P Zero 285/35 ZR19
Pirelli P Zero PZ4 SC 285/35R20
236,51 €
272,80 €
946,04 €
1131,20 €
Free (2 tires)
Partner assembly centers
Tirendo
Pirelli P Zero 285/35 ZR19
Pirelli P Zero PZ4 SC 285/35R20
253,40 €
301,40 €
1013,60 €
1205,60 €
Free
No
123tires
Pirelli P Zero 285/35 ZR19
Pirelli P Zero PZ4 SC 285/35R20
259,79 €
304,89 €
1039,16 €
1219,56 €
Free
No
Indicative prices raised in 2023
Recommended sites to buy Ferrari tires at the best prices are 1001pneus and Allopneus. For example, a Pirelli P Zero 265/40R118 101 Y tire is €167.70 incl. VAT at Allopneus. Excluding mounting, this works out at €670 incl. VAT for 4 tires. You can compare at your dealer's, and you should come to around €1,000.
The mounting of the tires for your Ferrari must be done by a reliable garage and competent who has the right material to avoid damaging your rims. It is better to pay a little more for (sometimes a few euros more per rim) to be sure that the work will be well done. To reassure yourself, you can take pictures of all 4 rims before the tire change and have them seen by the tire fitter.
When to change the tires on your Ferrari
You must change the tires on your Ferrari under the following conditions:
tire worn to the limit of the wear indicator ;
Damaged tire (e.g. hitting a curb);
tire with signs of aging (hernia, cracking, cuts) ;
Tire with irregular wear (balancing or paralleling problem);
punctured tire (foreign body that pierces the tire, shock, ...).
You now know when to change your tires and, because of one of the above reasons you have to change the tire of your Ferrari.
Ferrari tires: which brand to choose?
Ferrari announces homologated tires for each of its models. A homologated tire means that tests have been carried out between the car brand and the tire manufacturer at the time of vehicle release and that a commercial agreement has also been reached.
It is important to know that it is not mandatory to buy the brand and model of tire approved by the Ferrari manufacturerThis is the case as long as the tire respects the dimensions, pressures and other technical characteristics (speed, load, etc.). When a manufacturer announces that a tire is "approved" for its model, it is to ensure optimal driving performance.
However, it is not mandatory to use Ferrari approved tires. For example, many owners select Pirelli P Zero, Michelin TRX, Michelin Ps2 Michelin Pilot Sport 4S, Bridgeston Expedia S02.
Note that for classic carsSome tire manufacturers, like Michelin, offer a special "collection" range.
That is, if you have a Ferrari, avoid taking the cheapest tireYou have in your hands a sports car, the choice of tires is very important for the safety of all.
Insuring the tires of your Ferrari
You probably don't know this, but it is possible to insure your tires. What could be more annoying than having a slow puncture, a bump against a curb or vandalism on almost new tires at more than 150 € each? Even more annoying, when a tire is damaged, it is usually necessary to change the pair, that is to say more than 300 € of tires, without counting the labor.
The right idea is to insure your tires. In addition to having a insurance for your FerrariFor example, there are complementary car insurance companies, such as Club Identicar, that offer guarantees such as the tire guarantee. The latter allows you to be reimbursed up to 200 € per tire in case of a flat tire, a bump against a curb or vandalism.